A team of 20 game lovers delivers a superior gaming experience through DeFinity Legend
Selangor, Malaysia, 29th Nov 2021, ZEXPRWIRE, DeFinity Legend, Rise of Aether, is a blockchain-based role-playing game that combines the elements of DeFi, NFT & Play2Earn in one. Released by Bitto and Definity Studios, the game saw over 10,000 pre-registered users, and it's growing fast with 120,000 pre-registered users as of date.  
The gaming ecosystem has evolved significantly in the last few years, with Nonfungible Tokens(NFTs) disrupting the gaming landscape and being the key driver for the industry.  NFTs are blockchain tech that allows players to buy and sell unique game collectibles.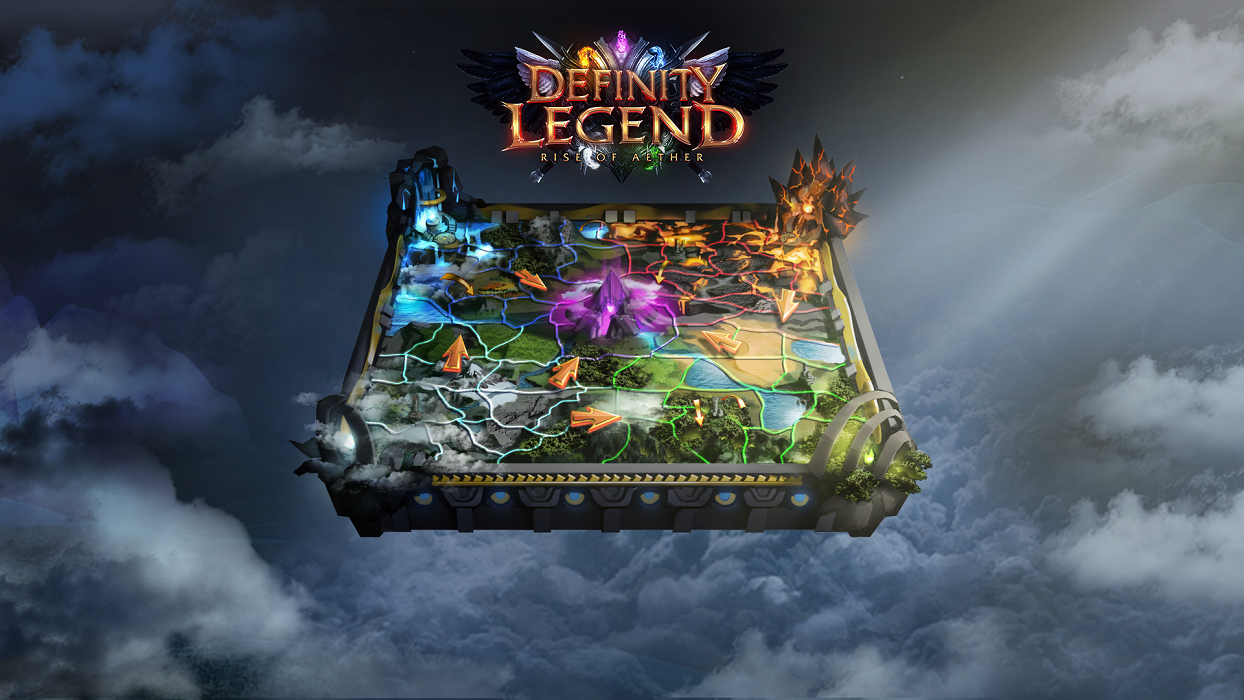 "In a pandemic world, the gaming industry has witnessed a huge boom. While the more traditional gaming models such as play-to-play and play-to-win deliver an immersive experience, the play-to-earn model has ushered in a completely new era in the gaming industry. Play-to-earn NFT games are certainly the future of the gaming industry." said Nic Chin, co-founder and blockchain director at DeFinity Legend.
DeFinity Legend is the first NFT play-to-earn game that allows players to own & modify the appearance of the NFT Characters & equipment that will reflect live in-game. It is also the first to combine potential NFT art listed within the DLD marketplace, opensea, pentas.io, and Binance NFT marketplace.
"Definity Legend core gameplay is a turn-based strategy RPG with an exciting variety of custom limited NFT's launched every two weeks. Players can earn rewards and in-game items that can be sold to gain real money rewards. Through DeFinity Legend, we aim to bring additional value and life into NFT arts related to character art." remarked Nic.
In the fantasy world of DeFinity Legend, players engage in battles with monsters and other players using a team of heroes. As they keep progressing, they acquire better equipment, heroes, guardians and can access additional features such as Bowels of Tartarus, where fearsome boss fights await. The game will enable them to earn NFT rewards that can be used to get even stronger or traded for BITTO potions.
Nic stated, "Imagine being able to play Bored Ape or Crypto Punk worth millions in DLD world alongside other famous artists. In addition to that, there is also a play-to-earn with multiple utilities such as sponsorship which allows users with a time crunch; to find other users to play for them and share the rewards, giving an avenue to investors & players."
The game lets a user command a team of heroes against bloodthirsty monsters in a gripping campaign or battle other players in PvP contests. Users can form a guild with other players and wage wars against other guilds to conquer lands!  Acquire and upgrade heroes to create the best battle squad. Exciting as all these seem, there's more. It lets its players acquire land in the metaverse of DLD verse that can be used for farming, battling, building houses, castles, pets & crafting!
"The team of 20 behind DeFinity Legend has over 40 years of experience, both in blockchain and game development. We are excited to see the amazing response it has received within just a week of release," said Nic. "Within six months of planning, the team raised $150,000 and over $200,000 in additional reserve funds backed by Bitto, a big testament to the skill set of our team." he further added.
Pre-register now to become a part of the DeFinity Legend fantasy world and get a chance to earn $100,000 weekly.
Visit www.definitylegend.com for more information.
About DeFinity Legend
DeFinity Legend is a one-of-a-kind play-to-earn NFT game that offers players a chance to enjoy a superior gaming experience and earn money simultaneously. Backed by Bitto and Definity Studios, the game is set to mark the industry with its exciting and unique game features.
The post A New and Exciting NFT Play-to-earn Released by Bitto and Definity Studios appeared first on Zex PR Wire.