"Holiday dinner tables have always been places where political and social opinions clash."
Co-founder of the Israeli-American Council Adam Milstein has an explanation why antisemitism may be a main topic now and in the new year and why celebrities such as Kanye West (aka Ye ) and Dave Chappelle, along with Kyrie Irving, have thrust antisemitism into the spotlight. 
Whether you celebrate Hanukkah, Kwanzaa, Christmas, Bodhi Day, the winter solstice, or even Festivus, everyone can agree that hate, including antisemitism, has no place in the festivities.
"Antisemitism is not just a problem for Jews," said Milstein. "Antisemitism is an issue for all Americans and threatens to destroy our way of life."
While the recent disturbing celebrity explosion of antisemitism has evoked widespread condemnation, it's also emboldened antisemites and fair-weather bigots to speak out. What happens if you encounter antisemitism in your home or in public in 2023? Adam Milstein has some advice.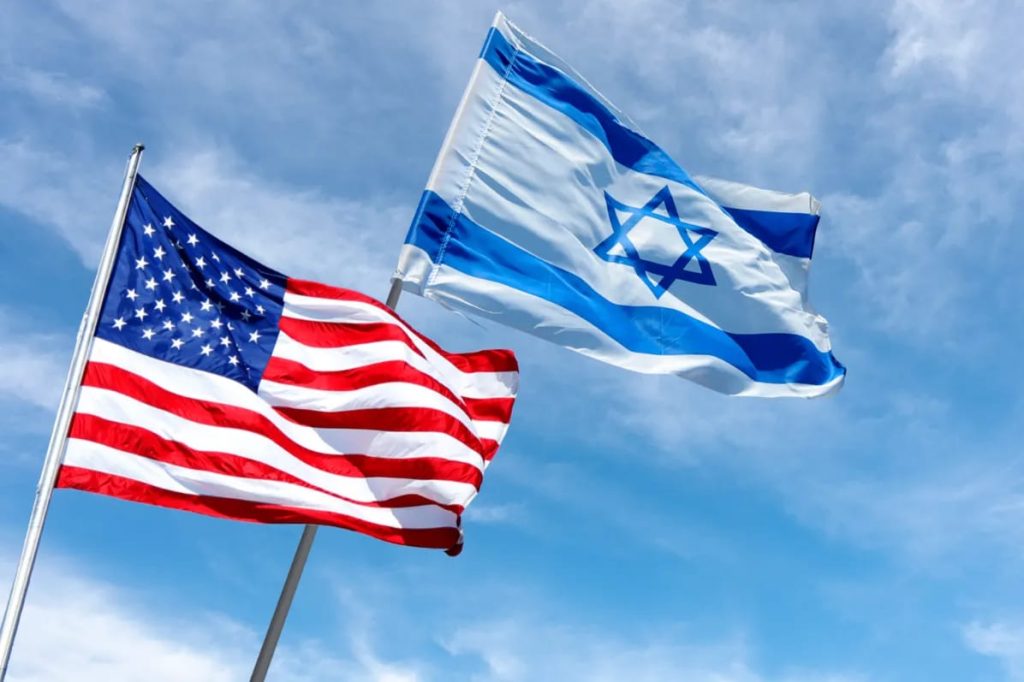 "We need to be eagles looking out onto the horizon, detecting threats far before they grievously harm us and our country," he cautioned. "There are practical actions we must take to go on the offensive against antisemitism. They include: (1) Investigating and exposing the radical movements that fuel the spread of this hatred by identifying their networks, money trails, and agendas; (2) Increasing knowledge-sharing capabilities that inform the American people about the threats and empower them to act; (3) Holding the media accountable to the standards of a fair and free press, and (4) supporting legislation that curbs the influence of the hate movements in our institutions."
Speak Up if You Encounter Antisemitism
Experts like Adam Milstein would agree that the most important thing to understand about antisemitism today is that it's a big deal. A recent report by the Anti-Defamation League revealed that antisemitism has reached an all-time high in the U.S., so it's no wonder that we're hearing more antisemitic opinions coming from mainstream voices. To counter those voices, you need to use your own voice and condemn antisemitic behavior.
What can you do against rich and powerful people, such as Ye, who spread antisemitism? Use your presence on social media to call them out or show that you don't support their behavior. More importantly, put pressure on their collaborators and sponsors to condemn them and pull their financial support. Powerful people need to know that there are consequences for their actions, and a public outcry can accomplish that.
What if a Family Member Says Something Antisemitic?
Addressing antisemitic remarks made by a family member can be complicated. After all, you love and respect them, and they probably feel the same way toward you. Nevertheless, it's important to call out antisemitism for what it is, especially if there are kids around.
Adam Milstein suggests that, "Presenting antisemitism as a Jewish problem has been a lose-lose proposition because it has not spurred anyone to take meaningful action against it. Antisemitism is an American problem – which infects all facets of society with hate." The radical groups – the radical left, the radical right, radical Muslims, and the radical African Americans who champion Louis Farrakhan – are not just targeting Jews. They are spearheading efforts to erode the core principles that make our country exceptional.
Is there a time when it's best not to speak out against antisemitism? Adam Milstein says no. Speaking out to those around you when you witness antisemitism is always a positive way to react.
Final Words From Adam Milstein
Adam Milstein has made it his life's work to fight antisemitism. While it's disheartening that antisemitism is once again on the rise, he believes there is no better time to decide how you're going to confront antisemitism in your family and community.
"We need to fight for our safety and security today so that tomorrow we and future generations can continue living freely and proudly," Milstein said. "We must fly into the future as brave eagles and free America from the dangers of antisemitism and the extremism it represents."