London, United Kingdom — Looking to become financially independent and achieve success as an entrepreneur?
Follow the tips and insights offered by Alfred Dzadey, one of the most accomplished business minds in the property industry. His advice will help entrepreneurs of all ages push boundaries and reach their goals.
Alfred Dzadey is a highly successful real estate entrepreneur in the West Midlands of England. With years of experience in the industry, he is a trusted expert who has helped countless people build wealth through real estate investing.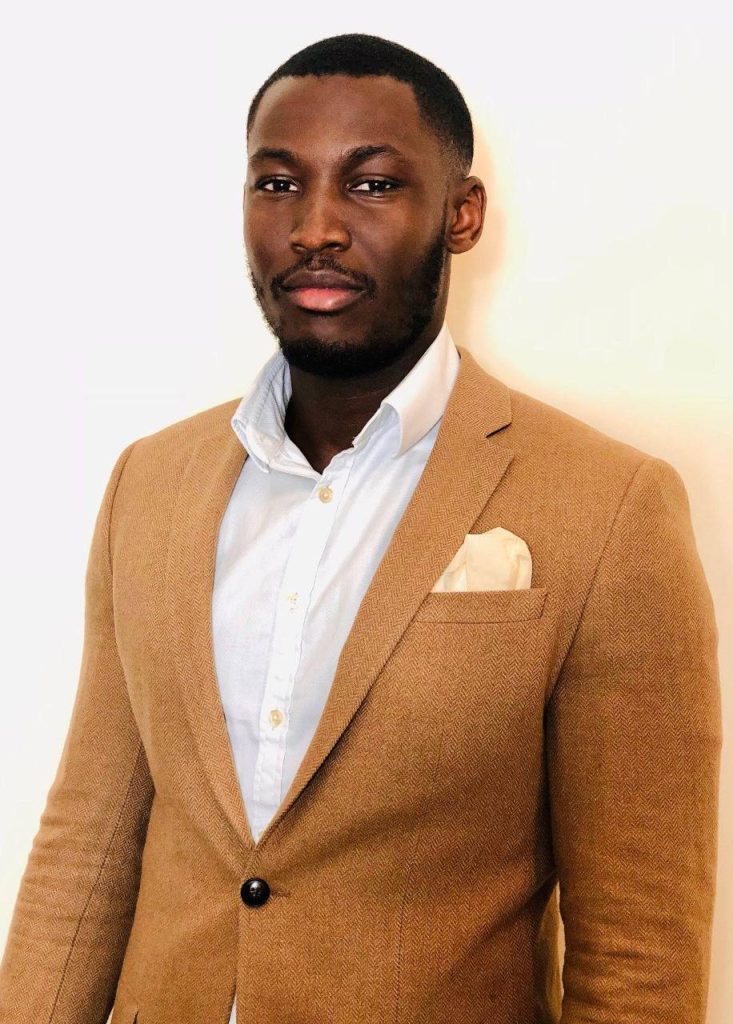 In September 2018, he founded Real Property Ventures to help busy professionals build wealth through property. The company helps its clients to achieve better returns on their money through property projects.
Alfred is a young and ambitious property entrepreneur who is always looking for new investment opportunities. He is also a co-author of Ted talks presents: Behind the bricks. This is a collection of knowledge, insight, and experience from the UK property industry that is designed to help other aspiring investors succeed.
With his extensive knowledge and expertise, Alfred is well-positioned to help others make smart real estate decisions and achieve their goals. Whether you are just starting out in the industry or are a seasoned professional, Alfred can help you take your investing career to the next level. So, if you are looking for someone who can offer guidance and support, be sure to contact Alfred today.
Currently, he is moving into the business acquisition space and is always keen to discuss opportunities with anyone who may have an existing business they are looking to exit.
Alfred Dzadey has always been an advocate for financial freedom. In a recent podcast, he stated that "The biggest challenge people face when it comes to building wealth is not having a plan. It's easy to become complacent with your finances and think that everything will always be the same. But life is constantly changing, and your financial situation can change overnight. That's why it's so important to have a plan in place so that you can proactively pursue your financial goals and achieve success."
Financial freedom is an elusive goal for many people around the world. This often stems from a lack of knowledge about wealth creation, which is not typically taught in traditional schools. As a result, people often have to learn from their own experiences, which can be costly, or from the mistakes of others.
However, Alfred Dzadey is looking to change this with his new venture, Real property ventures, which aims to help its clients create more returns on their hard-earned money.
Top tips for finding success as an entrepreneur in the UK property industry
1. Do your research
The first step to success is doing your research. There are many ways to make money in the property industry, but not all of them are right for you. You need to find a niche that supports your goals and outcome.
This could mean investing in commercial property, buying, refurbishing then selling property, rent-to-rent strategies, lease options or working with a company that does all of these things for you. Whatever you choose, make sure that you understand the market and can identify good investment opportunities.
2. Get help from experts
Once you have identified a successful niche, it's important to get help from experts. This could mean working with a property developer or being part of a property networking group. By partnering with someone who has expertise and experience in your chosen niche, you can learn from their knowledge and grow your business more quickly.
3. Stay focused on your goals
Above all, it is essential to stay focused on your goals and keep pushing forward. No matter what challenges you encounter along the way, stay committed to your vision and keep working towards it. With time and effort, you can achieve success in the UK property industry.
The award-winning entrepreneur is passionate about real estate investment and helping others succeed in this industry. With his extensive knowledge and experience, he is well-positioned to help you take your investing journey to the next level. Contact Alfred today to discuss how he can help you achieve your goals.
Media Contact
Company Name: Real Property Ventures
Contact Person: Alfred Dzadey
Email: Send Email
Country: United Kingdom
Website: https://alfreddzadey.co.uk/