Lake Omak, WA — In October, 2022, SaDiva will launch the first offering of its non-fungible token (NFT) collection. This free mint will award the first 100 whitelist subscribers with an exclusive NFT. It precedes larger releases from the collection later this year.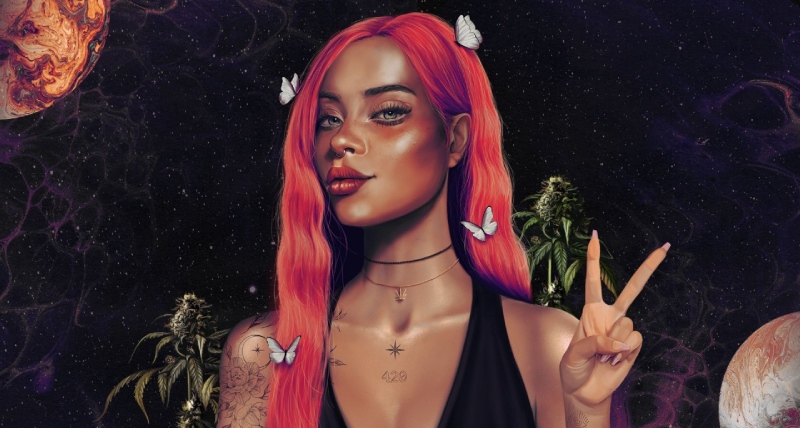 In October, another 1,000 NFTs will be minted for private sale. Finally, the remaining 6,320 pieces will be made available to the public in November 2022. The project is working in conjunction with popular artist, Freya Betts, who has digitally painted each piece by hand.
The SaDiva project
SaDiva is passionate about cannabis and everything it can do for the world. While recreation is one part of it, there is much more that the cannabis plant and the SaDiva project can accomplish.
Health
One important aspect of cannabis is its healing properties. Recognizing this, SaDiva has partnered with Crucial Innovations Corp (CINV). It is established around the globe and has built a distribution network that spans Europe and the UK. Currently, it is also growing in the United States.
Eco-Equity and Cycann Cyprus are also major players in the medicinal cannabis industry that are under the Crucial Innovations umbrella. With facilities in Zimbabwe, Malta, and Cyprus, these companies reinforce the worldwide ecosystem that SaDiva is putting together.
Additionally, the Eresos line of products gives SaDiva members access to cannabis-infused skincare and cosmetics alternatives.
Finally, SaDiva Health is a pediatric clinic in Lake Omak, Washington. 2% of the clinic's annual revenue will be donated to Cannakids, helping scientists bring kid-friendly therapies to market.
Community
SaDiva is all about community and has an abundance of rewards for those in the Members Club. NFT holders are awarded points based on the NFTs they own. Those points have a monetary value tied to CINV's stock price. The initial value is $1 per point but will increase or decrease based on the value of the stock. Once a year, members will have the option to cash in their points, if they choose to.
Members will also have access to the SaDivaverse. SaDiva has partnered with Realm to provide parcels of land in their metaverse. All NFT holders will receive a plot with the purchase of their NFT. This space can be built up, commercialized, or sold at the member's discretion.
In the real world, members will have first access to limited edition merchandise as well as other items exclusive to NFT holders. There will also be a cannabis village located on the 500-acre Lake Omak campus. The village will be a hub of shops, restaurants, bars, and dispensaries. It will also host festivals and special events.
Social Accountability
What really makes SaDiva special is their dedication to making the world a better place. Along with their commitment to Cannakids and the medical cannabis industry, SaDiva is focused on advocating for female empowerment.
This started when they chose Freya as their artist. Only 16% of NFT artwork comes from females and it is estimated that only 5% of NFTs are owned by females. SaDiva is dedicated to balancing the scales in this traditionally male-dominated space.
About SaDiva
SaDiva has a strong commitment to their partners, their members, and their community. They have stacked the deck with top-notch technology experts, cultivators, artists, and entrepreneurs from around the world.
SaDiva will bring together the cannabis community to celebrate the plant and all that it has to offer. To join this revolutionary movement, visit their website or check them out on Discord, Instagram, Twitter, or Facebook.
Press Contact: [email protected]