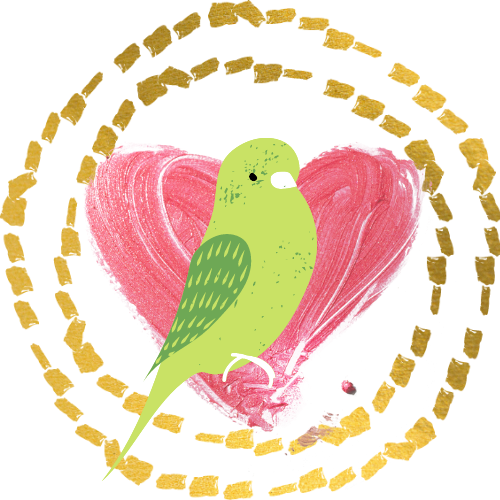 USA, 20th March 2021, ZEXPRWIRE – CBHN is a health information-sharing network, brought to you by doctors, scientists, entrepreneurs, philanthropists, professors, researchers, and more. The new indie company has already proven to be immensely appreciated by its growing community. 
Our philosophy is this:
We want to encourage as many people as we can to be healthy, in a unified way. Unified health refers to connectedness and spirituality. The body, mind, and heart communicate, and this connection is the key to a spiritually healthy life. We are connected to our food, our planet, our universe, and our fellow beings. World health and joy is our mission.
We have a blog, which posts 3 times every week, about mental, physical, and spiritual health. We read these out loud in our SoundCloud audio blog – which is paired with experimental, original instrumentals in the background, by up and coming Irish artists Jake Kelly
We have tried to set this network up to provide you the most fundamental necessities of optimizing your health. We work with a number of partners, which can be found on our website. They cover nutritional drinks, supplementation, online therapy, sleep, gratitude, neurology, hydration (filtered hydrogen water + gas), education, and more. Some of our partners are only available in the US, for now. However, we plan to find European alternatives for these products & services very soon. Until then, take advantage of the company discounts available via our partners available.
These are our partners…
Osmio Water is a company that provides purified hydrogen water/gas products, based in the UK. Proper hydration is key for optimal health. Visit our website and click on the Osmio section to discover the importance and benefits of molecular hydrogen-enriched water and hydrogen gas. These products are shown to improve health, function and prevent or aid some of the biggest degenerative diseases, like Parkinson's, Diabetes, Alzheimer's, etc.
NewGreens® is a superfood drink powder inspired by the active, outdoor lifestyle of Encinitas, CA. New Greens comes in three flavors: Minted, Classic, and Superberry. The drink powders contain phytonutrients, antioxidants, vitamins & minerals. One scoop delivers the nutrient value of 2 full servings of fresh, organic produce. These guys truly take nutrition to the next level, with a significantly more ethical and also effective way of creating their packs of dense flavors. 
Pure Prescriptions, the parent company of New Greens, specializes in nutrient supplements, ie. vitamins, and minerals. Go to our website to take a lifestyle quiz, which will determine a supplement plan for you! Their supplements are natural, and scientifically backed! 
Online-Therapy is an online platform that offers CBT-based philosophies in therapy, as well as a practical toolkit at your disposal. With the Online-Therapy platform, you will be well equipped to ease your mental agitation and daily stresses. Go to our website for a 20 percent discount on what is already an affordable option for online therapy!
MadeFor is a ten-month program that applies the principles of modern neuroscience, psychology, and physiology to make your brain and body better. Backed by scientific experts, such as Andrew Huberman, who is the lead on their scientific advisory board. Their philosophy is to ignore quick fixes for a more realistic, long-term, and unique approach to the overall, unified health of body and mind. 
Movement For Modern Life is a revolutionizing online yoga, movement, and meditation platform, built for those with a hectic schedule. MFML provides 1000+ video classes( ranging from 2 minutes to 90 minutes), 3 brand new videos a week, and daily challenges – all from the top teachers in the UK and beyond. This is Yoga made easy, for busy days! Also, MFML highlights yoga in relation to its cultural origin, not only a practice of the body but also a practice of the mind… or even, the soul! Visit our website for a 14 Day Free Trial!
Blinkist (Blinks Labs GmbH), is a book-summary subscription service based in Berlin, Germany, providing summaries of over 3,000 bestselling non-fiction books. Think Spark Notes or Cliff Notes, but with a much wider variety, and way more entertaining! You sign up and get access to 15 minute written and audio summaries, formatted as "Blinks", which contain the key information and events of each book. They cover best sellers in health, wealth, personal development, psychology, productivity, philosophy, business, science, art, politics, activism and so much more. They also have "Shortcasts", which follow the same concept, but for informative/entertaining podcasts.
Along with these partners, we also have some life-changing books on display. Visit our website to check out or collection of books covering nutrition, hydration, supplementation, mental health, trauma, spirituality, improvement, growth, and more. Some are brief and more affordable, while others are longer; densely packed with info, costing a little more. If you can make time, these books will provide great tools for improving your mental, physical and spiritual health.
A podcast-style show is coming soon, via O'Talk Network, as well as exclusive, informative, entertaining video content. So, stay tuned for that! Also, regular weekly video content will start to roll out very soon too. Videos to supplement our audio blog, as well as to display some of our current non-profit ventures and other projects.
CBHN is also the shared platform we will use to share our philanthropic efforts, such as or Germany based non-profit, Altruismus e.V, where we focus on community projects. These include a forest kindergarten, community cafe, cultural events, tiny home production, permaculture/agriculture, sustainability projects, and more to come. Stay tuned!
Visit our website, at cbhnofficial, to find our blog, audio blog, social media, youtube playlists, and partners.
Email [email protected] for inquiries.
Media Contact
Name – Jake Kelly
E-mail – [email protected]
Phone no – 015236368067
Company – Charlie Bird Health Network
The post Charlie Bird Health Network has officially launched appeared first on Zex PR Wire.