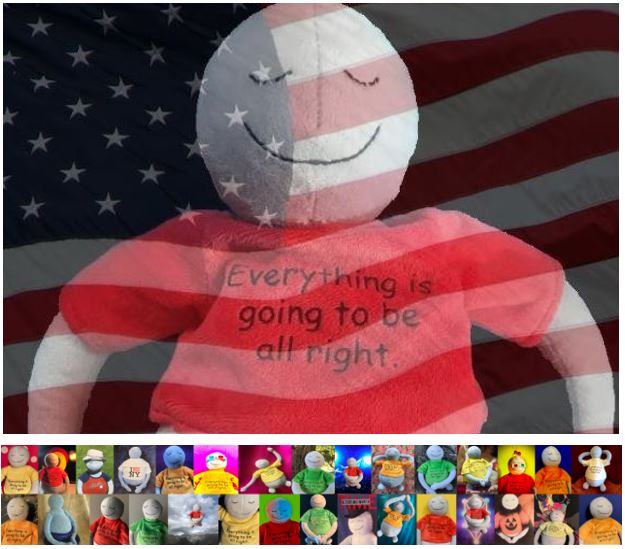 Palm Springs, California, 23 Oct 2021, ZEXPRWIRE, CNI-Newswire / https://MyDigiBuddy.org  announces the inaugural release of NFTs (Non-Fungible Tokens) of My Digi Buddy in action. NFTs are digital collectibles purchased with the Ethereum cryptocurrency. Once purchased, the NFTs may be traded or sold to others, with ownership permanently recorded on the blockchain.
The release is the first ever NFT of its kind in a series, combining the efforts of designers, artists, photographers, filmmakers, doctors, developers and many talented people to capture the healing energy of the MyDigiBuddy that has helped so many people since 2014. Originally Buddy was designed as a therapeutic friend to many celebrities and fortunate people who still have one today.
Now MyDigiBuddy is back as an NFT that can assist you and people all over the world as a constant companion in your phone who speaks soothing and comforting words beneficial to your happiness. No matter what is hacking your happiness, reach for your phone and MyDigiBuddy will say to you or a friend in need of a hug "Everything is going to be all right"
MyDigiBuddy's Pre-Sale will begin from the website www.mydigibuddy.org starting Wednesday, October 27, 2021at 7AM PST. NFTs will be available on the Opensea platform where you can preview and buy your NFTs using this link:  https://opensea.io/mydigibuddy
The official open to the public date is: November 1, 2021at 7AM PST. Join the fun and follow MyDigiBuddy on Twitter: @mydigibuddynft     Discord: mydigibuddy#7436          FB: Digibuddy       Instagram:[email protected]
The first ever NFT of its kind in a Limited Edition will feature one each of nineteen (19) "Rare Love" NFTs in varying compositions of My Digi Buddy, they all have sound and some with animation for these "Rare Love" NFTs with animation the pricing starts at 1.4 ETH each. For the "Rare Love" NFTs without animation the pricing starts at 0.7 ETH each.  ­Simultaneously are launching the first ever NFT a series of nine (9) monthly launches (as explained on the website www.mydigibuddy.org). For these Love NFTs the pricing starts at 0.4 ETH. Each introduction has less NFTs being launched to increase their individual value until the total of 9,669 NFTs are minted and launched.
My Digi Buddy is a community-oriented group, a large part of our sales are automatically transferred to the community vault via the smart contract to be used for the benefit of our community.  Other ways MDB helps is by donating to special needs companies like Monarch Global, a Cystic Fibrosis Children Foundation in Los Angeles, CA, and Animal Samaritans in Thousand Palms, CA.
The post CNI announces talking NFT to take your blues away. MyDigiBuddy.org appeared first on Zex PR Wire.