Infused with premium natural ingredients, Cream & Coco Skincare products offer a touch of luxury self-care in over 39 countries worldwide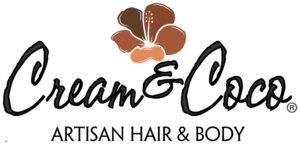 North Carolina, 2 Sep 2021, ZEXPRWIRE, Cream & Coco Skincare started as one basket of soap for sale at the North Carolina State Fair Grounds. Today it is a trusted name for premium natural skincare, hair care, and baby care products in over 39 countries across the globe. Not every day is sunny and bright, but why shouldn't one's body thrive and bloom even through life's dry and rough patches? Cream & Coco is the ideal choice for all those who value nature's luxury and look for nourishing self care routines to incorporate in each day.
A lot goes into making natural products that use top-quality organic ingredients, have the silkiest texture and leave the softest, nourishing touch. Cream & Coco Skincare envisions its range to provide a luxurious and intentional self care routine for the entire body, from head to toe. They offer a versatile collection to meet everyone's distinct needs. From the lush Yoni Exfoliating Sugar to creamy Gooseberry Aloe Pudding, everything luxury for the body is on the Cream & Coco shelf. Victoria Brown, the label's founder, adds her knowledge as a trained biochemist and childhood love for soapmaking with a dash of passion for body nourishment and luxury. Her oldest daughter Aariana, helped build the brand as co-owner and now a licenced esthetician, providing professionally formulated skincare. For them, it's a labor of love to meet everyone's unique self care needs.
Brown along with her daughters and the entire Cream & Coco Crew take pride in providing premium quality moments of comfort through their products. The company supplies its wide and versatile range of products internationally, serving people of every race, color, gender, and age. This is what sets it apart as a skincare brand. It has a skincare and haircare solution for everyone, and its large community of users, affectionately called Coco Puffs, is diverse and inclusive.
Cream & Coco is skincare, haircare, and baby care label for everyone. It is driven by a passion for premium quality natural luxury for the body & mind. Whatever the need, whatever the desire, they have something uniquely crafted. With Cream & Coco Skincare's luxurious and nourishing products, shine the brightest even on the dullest days because when life gives you lemons, mix them with some oils and do a skincare routine!
The post Cream and Coco Skincare is the Daily Self Care Solution appeared first on Zex PR Wire.