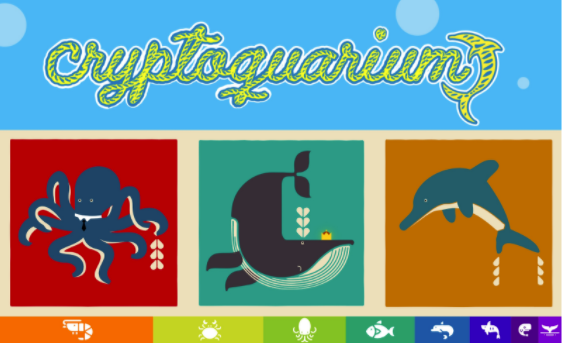 TBILISI, Georgia, 8 July 2021, ZEXPRWIRE, This article has been compiled to provide an introduction to the CryptoQuarium project, as well as its goals, mission and roadmap.
CryptoQuarium is a project that runs on the Matic Blockchain (Ethereum Layer 2), where you can mint Non-Fungible Tokens (NFTs). Once you mint the CryptoQuarium animal the NFT will be linked to your wallet address so you can prove that you are the rightful owner of the newest addition to your CryptoQuarium.
There are plenty of fish (and shrimps and dolphins) in the CryptoQuarium sea, but you'll be lucky to mint an octopus, shark or whale. The humpback whale is the biggest fish to catch: it is rarely spotted and rarely minted. But don't be discouraged if you mint a shrimp, CryptoQuarium has got you covered.
All sea creatures are generated by chance, with different colors and accessories, like the monocle, pipe, crown and hat. This will make sure you stand out from the rest of the CryptoQuarium sea.
Surely everyone understands that having the main goal and mission of the company is extremely important, because the whole further course depends on this task.
CryptoQuarium is a Generative art, representing the crypto space. Each NFT is a sea creature. Each sea creature stands for how big a holder is. The bigger the holder, the rarer the sea creature. The whale is super rare, and the shrimp is not rare at all.
CryptoQuarium is looking into NFT projects, but CryptoQuarium couldn't find a NFT project that represented the crypto space like this so CryptoQuarium decided to start such a project. Representing the whole crypto space in one NFT art project. Everyone can be a big holder and create awareness for the world of nft's.
Follow the social media of CryptoQuarium to stay tuned for the latest news.
CryptoQuarium Social Networks:
The post CryptoQuarium: huge NFT sea appeared first on Zex PR Wire.