Bulacan, Philippines, 4 Jan 2022, ZEXPRWIRE, Crystamon takes pride in being the blockchain ecosystem's first tokenized NFT metaverse. It is RVC Blockchain Technology's first project (RBLOCKTECH). NFT prices do not function in the same way that traditional crypto token deflationary concepts do. As the founder puts it, this means that NFT prices are more likely to rise rather than fall.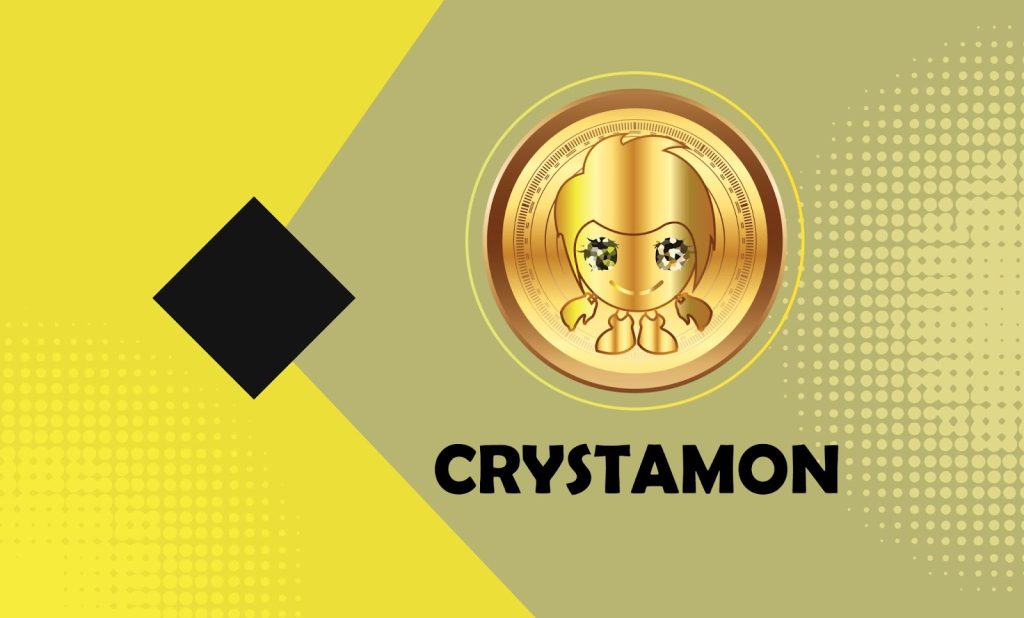 As a result, using NFT as a token substitute to circulate in the Crystamon NFT Collectibles Hunting Game project could be advantageous to Crystamon's success. Crystamon has its own token, $CRYSTAMON. The project intends to increase sales via NFTs, staking, yield farming, a swap app, and Play to Earn.
Features
Crystamon has a lot of unique features, according to its whitepaper. They include:
NFT & P2E Project 
Crystamon is a platform that combines decentralized finance (DeFi), non-fungible tokens (NFTs), and high-quality graphical P2E gameplay which provide gamers with an entertaining and rewarding experience. The game's play-to-earn (P2E) model allows players to retain complete control and ownership of their in-game assets, removing the opportunity for developers to profit from these items.
Democratic Governance 
Users are in charge of making significant decisions regarding Crystamon. They can vote and; participate in its projects.
Buyback Program
Projects that can stabilized Crystamon Token and Economy
Crystamon will  allocate a 10% fund for the $CRYSTAMON Token Liquidity & Buyback program. This can stabilized the long term growth of $CRYSTAMON token 
Alternative Funding Source ;
NFT Marketplace
NFT selling & distribution
Staking
Swap app
Exchange App
Token Vending
Play to Earn
CRYSTAMON's NFT Collectibles Hunting Game (CNCHG)
Every Player can mint Crystamon Common Gem NFT for free, with a 3% lifetime royalty. The first 50,000 Crystamon Common Gem NFT will be made available to the public for free minting per wallet address per user. CNCHG's main strength is community-driven sales. 
All Holders must sell or buy the acquired free Crystamon Common Gem NFT for the point value system. Selling a Common Gem will earn you 1 point. Each Common Gem costs $5 USDT. To gain point value, users must make sales on the official website/app of CRYSTAMON.io. You can also sell your Common Gem NFT on any NFT Marketplace, but you will only receive a royalty. 
You can also trade in AUCTION House for any amount you want, as long as it exceeds the required market value.
Tokenomics
Presale: 6.8097%
Private Sale: 0.05%
Development Fund – vested: 12%
Marketing – vested: 12%
Strategic Reserve – lock: 21.0903%
NFT Reward Pool – vested: 20%
P2E Reward Pool- vested: 20%
Staking: 4%
Airdrop: 0.05%
Yield Farming: 4%
Total: 100%
Presale
Crystamon will carry out its presale on January 7, 2022, at 3:00 PM UTC. The sale will take place on Pinksale.finance only. Here are more details:
Token: Crystamon Token (CRYSTAMON)
Presale Price: 5000 CRYSTAMON/BNB
PCS Listing Price: 2500 CRYSTAMON/BNB
Private Sale Minimum 3 BNB : 6500/ BNB
Total Supply: 100,000,000.00
Soft Cap: 300 BNB
Hard Cap: 600 BNB
LP: 51% Raised fund
Advantages of Crystamon 
NFT integrated: The project has a marketplace for NFTs where users can buy and sell them, giving users a chance to interact with this growing market.
Staking: Crystamon verifies their transactions through staking, allowing participants to earn rewards on their holdings.
Secure: SolidProof has audited the project's smart contract to ensure it is safe for investors. 
Yield Farming: Users can also participate in farming to earn as their cryptocurrency value grows over time.
Swap App: Crystamon allows users to exchange tokens through their app.
Play-to-Earn: This feature allows participants to be rewarded with cryptocurrency or NFTs just for playing games they would probably play for free.
Roadmap
The project's first phase has a schedule for the fourth quarter of 2021. It was the conceptualization and planning phase. It involved token creation, crowdsourcing, private sale, website landing page creation, and whitepaper creation. There was also a SolidProof smart contract audit, public awareness, and social media marketing, all of which were completed. 
For this year's first quarter, the Crystamon presale will be on January 7. Also, a listing will follow on Pancakeswap 24 hours after the presale. There will be NFT creation and minting standard Gem with a giveaway of 50K pieces. Marketing will continue to ensure more users and investors. In addition, the Swap App will be created and released to the public.
There will be token and NFT sales monitoring and yield farming available to the public for the second quarter and introducing Blockteck exchange App. The third quarter will have Game Graphic Art Ads Posters Creation, metaverse world creations, and selling of metaverse land. 
For 2023, there will be game promotion and selling of metaverse land 3rd batch. There will also be a game dev beta test. In addition, the game public beta test and game public final release will be the last thing for the first phase.
Media Contact – 
Riccis Cabañeles
[email protected]
The post Crystamon: Integrating NFTs into the Metaverse appeared first on Zex PR Wire.