Elgin, IL, 14th August 2022, ZEXPRWIRE, Cutting Edge Window Tinting, a company that provides window tinting and ceramic coating services, gives tips on how to keep a parked car cool.
It's never enjoyable to drive in hot vehicles. The summer heat can be unbearable at times, and wasting even one day of work or school because you were unable to stay cool in your car is unfortunate. The sun beats down mercilessly, turning our cars into an oven on wheels. If anyone has ever had the misfortune of getting into a hot car, they know how unpleasant it can be. Thankfully there are some easy tips for keeping the temperature down while it awaits its next use so that we may all feel relief from this burning sensation!
Cutting Edge Window Tinting has helped car owners by putting together a list of top 7 tips for keeping a parked car cool this summer. Diligently following this list will help us to avoid dreaded car seat burns and hot, stuffy interiors.
Whenever possible, park in a shaded place: It is worthwhile to travel a little bit further to park in a shaded area if the car will be left somewhere for a long time. This makes it easier to get into a cool automobile when we arrive back.
Make use of a sunshade: Every time we leave our vehicles for a prolonged period of time, we must raise a sunshade. Install a sunshade in the rear window to further reduce the temperature for extended periods. It's especially helpful if you have to park in direct sunlight.
Slightly crack the windows: The windows should be cracked just enough so that air can circulate and help keep you cool.
Park on concrete: Parking on asphalt can make the car warmer since it absorbs heat more readily than concrete.
Cover the seats: Cover automobile seats with blankets to keep them cool. The blankets can be thrown in the trunk or put on the floors when we get back to the car. Keeping the seats covered will help protect them from the sun's rays and prevent them from getting too hot.
Use a solar-powered fan: These fans function to remove heated air from the vehicle when it's parked in direct sun. They bring down the inside temperature of the car by continuously moving air around.
Install a window tinting film: This will help reflect the sun's rays and keep the car cooler.
UV and infrared radiation are both blocked by car window tint. These are at fault for the extreme summertime heat buildup inside the car. Through an absorption process, the tinted windows reduces the amount of heat that accumulates inside. Car window tint makes it rather unnecessary for us to await the cooling of our cars before accelerating.
"We have been in the window tinting business for many years, and we have seen firsthand the effects of the sun on car interiors and how window tints helps tremendously," says Cutting Edge Window Tinting's CEO Junior Quiroga. "These tips can help keep your car cooler and protect your investment. Contact us to give your car the window tint that will fit just well!"
Car owners that will take these tips to heart will enjoy a cooler car this summer. They will also find that their car's interior remains in better condition, thanks to the reduced heat exposure. If a window tint is desired, Cutting Edge Window Tinting will deliver just the right amount of film to keep a car's interior cool and comfortable.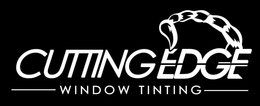 Media Contacts
Name: Cutting Edge Window Tinting
Address: 408 Brook St, Elgin, IL 60120, United States
Phone: +1 847-429-2479
Email: [email protected]
Website: Cutting Edge Window Tinting  
Facebook Link: https://www.facebook.com/cuttingedgewt
Instagram: https://www.instagram.com/cuttingedgewt/?hl=en
Youtube: https://www.youtube.com/channel/UCghxahGWEZt5qWoXg6gA2YQ
Twitter: https://twitter.com/EdgeTinting
Pinterest: https://www.pinterest.com/VisitCuttingEdgeWT/
Quora: https://cuttingedgewindowtintingsspace.quora.com/
Tiktok: tiktok.com/@cuttingedgewt1
The Post Cutting Edge Window Tinting Gives Tips On How To Keep A Parked Car Cool appeared first on Zex PR Wire