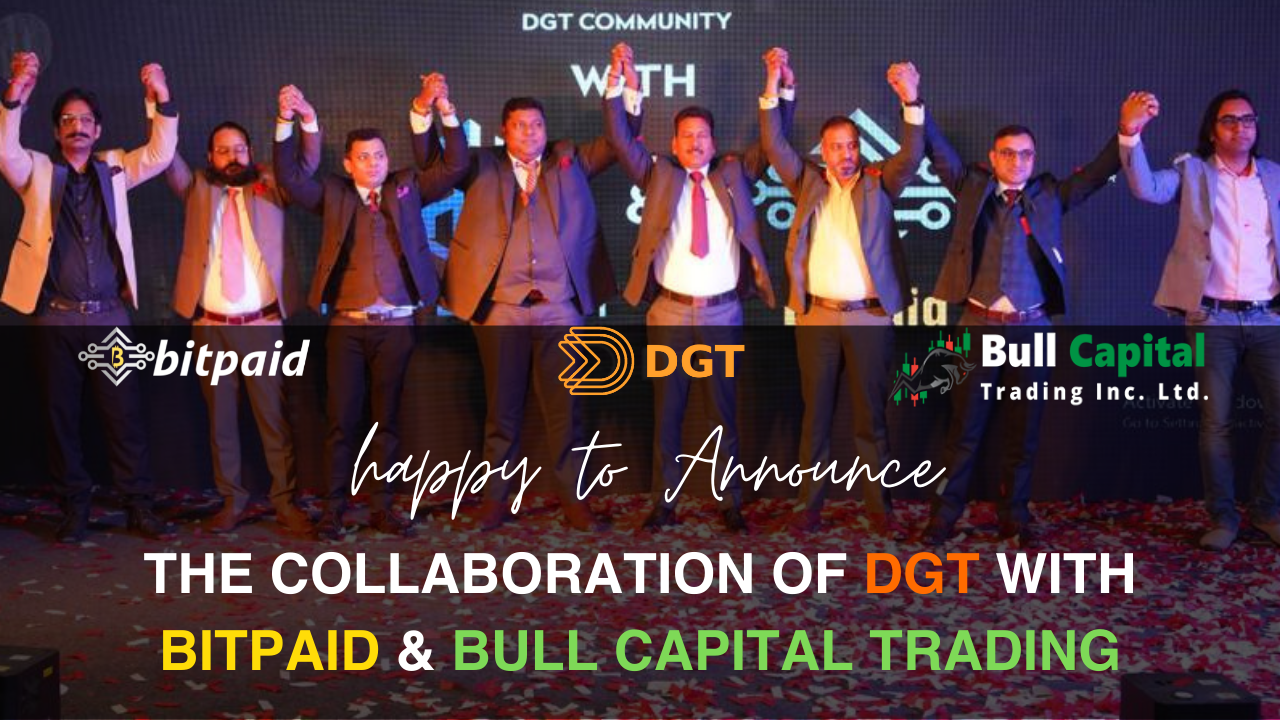 Pune, India, 1st March 2022, ZEXPRWIRE, There has been a lot of movements in the crypto market over the last few weeks as the crypto community goes for promising projects. The launch of new products and the moves made by crypto projects to deliver superior products have been the biggest driving factor. DGT Community is one of the crypto projects gaining big as more crypto community members from other cryptocurrencies join in large numbers. This is after the DGT Community team announced new projects & collaborations.
Among the many reasons why the crypto community may be highly attracted to a certain project is the disruptiveness the project is bringing into the industry. When it comes to Cryptocurrencies, Only a few coins in the Asia Pacific region have been able to hold a wide community. One of them is DGT Community. This company is growing popular with the crypto community because of the team's fast pace in delivering the roadmap. As a community with over 1 lakh active members, DGT Community has grown exponentially in the crypto & blockchain market over the past few years. The cryptocurrency ecosystem no doubt comes with lots of excitement and opportunities. DGT Community has already introduced many key projects like FishToken and WinCards, providing crypto enthusiasts with the opportunity to diversify their investment portfolios.
As you all know The vision of the company is to maximize returns for the community, DGT Community is set for collaboration with multiple projects in the forex and crypto industry. The Forex Industry is a big market with a trading volume of 9 trillion per day. And we have amazing news for all of you. DGT Community has entered into a collaboration with international Forex firm Bull Capital Trading Inc Ltd. Bull Capital Trading Inc Ltd is a leading forex company managed by a team with over 15 years of experience.
In the Crypto Industry DGT Community is entering into a collaboration with Bitpaid. Bitpaid allows any business to securely, efficiently, and cost-adequately Send, Receive, Store, Convert, and Accept Cryptocurrency. Bitpaid is coming up with its DEX, NFT Marketplace, Crypto games & Much More. Bitpaid is also launching a physical project in May this year in Dubai.
"Last year, cryptocurrency's market capitalization hit its $3 trillion mark. While we celebrate crypto's digitally connected nature, pandemic-induced lockdowns have highlighted the importance of human connections and the human touch," said the Spokesperson of the DGT Community. "We wanted to expand crypto-related activities beyond the digital realm and create a safe space for crypto enthusiasts all across Asia to exchange technical knowledge and expertise, and drive innovation to take crypto and its community to greater heights."
These collaborations are just the start of a remarkable journey. DGT Community continues to be innovative in its pursuit to become one of the leading crypto ventures in the industry. The developers are looking forward to releasing next-level utilities for the platform that will surely be remembered in the years to come.
For More Information Visit –
DGT – https://dgt.community
Bull Capital Trading – https://bullcapitaltrading.com
Bitpaid – https://bitpaid.io
The post DGT Community Announces Collaboration With Bitpaid and Bull Capital Trading appeared first on Zex PR Wire.