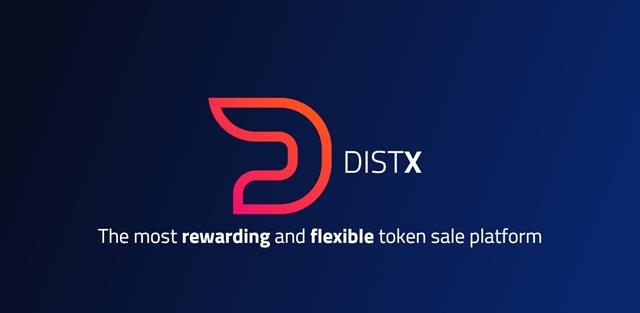 Perth, Western Australia, Australia, Oct 31st 2020, ZEXPRWIRE, DistX is finally opening doors to its revolutionary token sales platform; projects can raise funds while users can participate in the most lucrative token sales available. Their unique tokenomics offer some of the most exciting and significant rewards to DISTX token holders.
DistX is drowning in loads of attention and hype after selling out their DISTX tokens in just 57 seconds in late August. The DISTX token is the top tradable token for the DistX platform, with the tokens getting issued during the previous token sale. In total, 50,000,000 are available for supply, and 25,000,000 for token sales.
DistX has already listed two projects, Carbon.io and Dettapay, and is looking forward to hosting more projects in the future. 
Participating in the DistX Platform
You can participate in DistX as either a token sale participant or a token sale holder. Token sale participants can connect MetaMask to an account with their ETH balance, then visit a token sale page via the DistX app. Finally, they can select how much ETH they want to spend and click 'buy.'
Token sale participants can search for upcoming token sales, view guaranteed smart contract arrangements selected by the token sale team, and contribute directly from the DistX website.
Upon entry, participants receive a unique redemption token in their destination wallets. You can exchange these tokens for others at any address after the token sale's completion and reaching the soft limit.
DistX token holders can get DISTX tokens from exchanges, such as UniSwap, HotBit, Probit, CoinsBit, and Bilaxy. They can then create a token sale for their project by visiting the DistX app and clicking on "Create a Token Sale." 
Top 200 DISTX token holders get added to the recipient list for every single token sale hosted on the DistX platform. The unique DistX system ensures that token sale holders cannot access the funds they have raised until the token sale reaches a soft cap and the token gets distributed.
DistX Staking Rewards System
Top 200 DISTX token holders share 2% of all tokens from each token sale. It gives them a permanent share of new tokens from new projects at no cost. 
It represents a very unique and ongoing reward system; the more sales of DistX, the higher the reward.
DistX appears to be the future of decentralized token sales and rewards its token holders for the most part. In addition to the top 200, 1% of all funds raised during a successful token sale gets used to buy back and burn DISTX tokens, making it deflation.
The collection of the ETH will take place immediately on the first sale on the DISTX platform. The actual staking and receiving of that reward won't go live for a little while after platform launch. It is due to the need to audit the contract.
As an incentive, DISTX will add $ 10,000 ETH to the contract once it starts.
Benefits of DISTX Tokens
The DISTX token offers excellent utility and several significant advantages. The top 200 DISTX token holders will receive a 2% share of all tokens from token sales made through the DistX platform.
DISTX token holders can access the DistX token sale from the start and all considerable benefits to popular token sales. The token sale team sets a minimum DISTX retention for early access and time for early access. 
1% of all ETH raised through the DistX token sale is used to buy and burn DISTX tokens, making them a deflationary token. The remaining unspent fee goes to the prize fund. Put your DISTX tokens to share all the ETH in the pool. 
Also, unsold tokens from the sales get used for the DistX token holder lottery. Fifty random DISTX token holders (1000 DISTX minimum stock) will receive an equal share of tokens.
What Lies Ahead
Constant updates are going out on the DistX home page to engage and drive engagement following its launch. DistX aims to bring in sales to the platform, bring in buyers for the sales, and add value and volume to the DISTX token.
Its marketing campaign has also kicked off with over 37 projects reaching out because of ads 48 hours. Out of those 37 projects, 11 are in the KYC stage, and three are close to completing it. It indeed is a step in the right direction for DistX.
The post DistX Launches Its Long-awaited Token Sales Platform appeared first on Zex PR Wire.