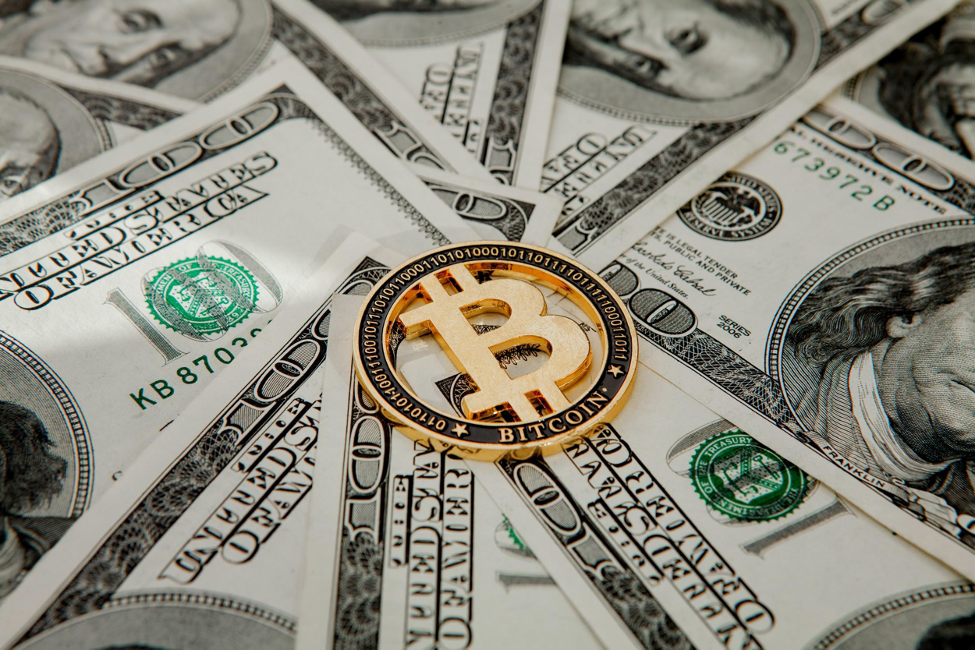 Cincinnati Ohio, December 31, 2020, ZEXPRWIRE, Both Bitcoin and the U.S. Government have arrived at a junction in late 2020. The digital asset has drastically increased in price while disputes over the presidential election emit more uncertainty than ever. What will happen in the future, and in what way will the next administration react to Bitcoin?
For the past decade, Bitcoin has been on a regulatory rollercoaster. The asset's early timeline is filled with regulatory uncertainty due to drug trafficking, heists, and other malicious or illegal activity. However, that period is long gone as investors and regulators have grown fond of cryptocurrencies, practically legalizing them.
With higher prices and more interest than ever, now is finally the time to take a good look at Bitcoin and decide once and for all what position it should have in the world. As the U.S. political landscape is about to change, many Bitcoin supporters are interested in what can happen if either administration wins.
This article will showcase Trump's and Biden's views on Bitcoin and cryptocurrencies in general. While the two have not spoken much about digital assets, their important cabinet members certainly did.
Trump vs. Biden – Who is a better choice for Bitcoin?
The past is the past, and the future is the future. Right now, in front of our very eyes, it is significantly more critical than speculation and overt analysis of Bitcoin's history. For most, timelines are diverging as each result of the 2020 Presidential elections may severely impact the entire cryptocurrency market.
The turbulent year has not even ended, and we are already on the brink of massive changes. Bitcoin recently broke its old price record and reached an all-time high of $24,000. Investors have finally confirmed the bullish trend and are now waiting to see even higher prices as institutional investors flock to the market.
Alongside the market volatility, the U.S. political scene is riddled with uncertainty as Donald Trump disputes the Presidential election. The current administration believes that the elections were manipulated and that the results are false.
Even at this stage, it is likely for either candidate to come out victorious in the end. We are not any smarter than we were before the elections. But new nominees can point us in the right direction regarding what Biden or Trump will prepare for Bitcoin.
So, what changes can Donald Trump or Joe Biden bring for Bitcoin? Moreover, how will their new teams influence the U.S. policy towards digital assets?
Donald Trump
The Trump administration has not interacted too much with Bitcoin. Donald Trump has personally commented on Bitcoin for the first and last time in 2019 at a time of great sensationalization of Facebook's crypto project Libra.
Fearing that it is a corporate stablecoin outside the control of formal political and financial institutions, many individuals have struck down Mark Zuckerberg and his creation. This includes Trump, who decided to voice his opinion of not only Libra but of Bitcoin as well.
Donald Trump told the entire world on Twitter that he is 'not a fan of bitcoin and other cryptocurrencies.' More than that, the U.S. President stated that digital assets are not money and that they are based on thin air.
While Trump focused more on Libra than Bitcoin, it was evident that he did not support any cryptocurrency that would infringe upon the power of the U.S.  Perhaps it was only an exertion of soft power, an opinion shared only to shake up those who may stand in the way of America. In that case, Trump's personal view of Bitcoin would be somewhat different from what we have publicly seen.
All policies and regulatory frameworks created since 2016 have been fair so far. Regulatory actions against the entire crypto market have been more than balanced. Those who have participated in illegal activities were jailed. At the same time, regulatory agencies such as the SEC and CFTC decided to leave Bitcoin alone. Why? Because they did not want to suppress technological innovation.
Most within the crypto community believe that institutions have done a far better job of keeping Bitcoin alive under Trump compared to Obama's administration. Regulatory agencies may have attacked cryptocurrencies from time to time. Still, they have never made a critical decision that would disable the crypto market.
With that in mind, Trump's past remarks do not matter as much as people want to believe. We should focus more on the cabinet members that the President has chosen, who are incredibly pro-Bitcoin. For starters, we can begin with Trump's newest nominee: Brian Brooks.
Currency Comptroller: Brian Brooks
In November 2020, Donald Trump has nominated Brian Brooks as the next Comptroller of the Currency. Brooks is a former Coinbase executive and Crypto advocate. He now has the chance to take part in a five-year term in the country's leading federal agency and bank regulator.
Since March this year, Brooks worked as the acting Comptroller in the Office of the Comptroller of the Currency. If his nomination is successful in 2021, he has the chance to transition to a full term and continue with his work.
During his tenure, Brooks signaled to U.S. banks that they could provide crypto custody and banking services to stablecoin issuers without any problems. Does he intend to ultimately institutionalize Bitcoin and integrate cryptocurrencies with banks in the next few years? Or was this purely a symbolic gesture?
No matter how deep the rabbit hole is, one thing is sure: Brooks has done much more for Bitcoin during his time than any other candidate.
He has also worked in other disruptive areas and launched a federal licensing regime for fintech startups. Keen on innovation, it is evident that Brooks is the best choice for Bitcoin enthusiasts.
However, will he be selected next year? Democratic senators are increasingly displeased with Brook's performance, citing that he is too invested in crypto compared to other issues. Is that the case, or is the real problem that Brooks is Trump's nominee?
Whatever the case is, Democrats will play a key role in selecting the next Comptroller.
Federal Reserve Chairman: Jerome Powell
What may be even more important is the position of the Federal Reserve. As the country's Central bank, the Fed's Chairman has an even more significant influence on Bitcoin's future.
The President himself selects both the Chairman and vice-chairman. Trump's pick back in 2017 was Jerome Powell. During his mandate, Powell has focused more on the weakening U.S. dollar rather than Bitcoin.
It is even more impressive that Powell rarely issued statements about the leading cryptocurrency and preferred to discuss Central Bank Digital Currencies.
When testifying before the Senate Banking Committee in 2019, Powell acknowledged that if widespread crypto adoption were to occur, it would fundamentally change the global financial system.
However, the Chairman also noted that Bitcoin's adoption is low in terms of payments and transactions. Nevertheless, Powell believes that the economic environment can change at any time.
Powell's latest statement arrived during the virtual panel with the IMF on cross-border payments. Hosted in October, the seminar was attended by many important figures in the world of finance. The discussion mainly focused on CBDCs and what they can mean for the future.
According to Jerome Powell, a CBDC like the digital dollar is not something that should be released as soon as possible. Instead, the nation should take a slow approach and develop the currency in such a way that it does not offer potential risks.
Moreover, Powell shared that the U.S. is not currently working on a CBDC but will change its mind if it arises.
Joe Biden
Based on official sources, Joe Biden has won the U.S. Presidential elections in 2020 by a wide margin. However, his victory is disputed by Trump and his administration, who believe that the voting process was manipulated.
Who truly won does not matter at the moment. For now, it is crucial to analyze how Joe Biden can impact Bitcoin if he becomes the next President. So, what is Biden's opinion on Bitcoin?
Bitcoin existed for a long time during Biden's career as a politician, who acted as both the Vice President under Obama and as a U.S. senator. Nevertheless, he has never commented on either Bitcoin or cryptocurrencies. Just like with Trump, the candidate's genuine opinion remains mysterious.
Like with Trump, Biden's team of key team members can tell us more about his intentions. Will we see an even better administration with the so-called blue wave?
Treasury Secretary: Janet Yellen
However, can his nominees tell us something more? According to a Wall Street Journal report, President-elect Joe Biden intends to nominate Former Fed Chairman Janet Yellen as the next Treasury Secretary.
Yellen will replace Steven Mnuchin, who became the 77th Secretary of the Treasury in 2017. As mentioned above, she has worked as the Fed Chairman between 2014 and 2018 during a period of low inflation.
Her statements imply that she is not a big fan of Bitcoin. However, we know that she once commented in 2015 that financial regulators should allow blockchain technology and crypto projects to grow.
In 2017, the former Chairman also stated that blockchain is a 'new technology that could have implications for how transactions are handled throughout the financial system.' However, a statement from 2018 revealed that Bitcoin can only process a few transactions and that a majority of those transactions might be illegal.
As the Treasury Secretary, Yellen would influence and manage the Financial Crimes Enforcement Network (FinCEN), the Office of Foreign Asset Control (OFAC), the Internal Revenue Services (IRS), and the Office of the Comptroller of the Currency.
Indeed, Biden's nominee has a broad reach. Moreso, she can impact the future of Bitcoin more than any other candidate. Her statements disclose a fond trust of disruptive technology. However, her statements regarding Bitcoin are very concerning.
At the present moment, it is unknown what Yellen thinks of Bitcoin and how she might design her crypto-focused policies. Speculations can only imply that Yellen would be forthcoming of blockchain technology but would outright deny Bitcoin.
Financial Policy Transition Team: Gary Gensler
Apart from the future Treasury Secretary, there is one more individual that can affect the state of cryptocurrencies. In November, Joe Biden nominated Gary Gensler as part of the financial policy transition team. Gensler is a former chairman of the Commodity Futures Trading Commission (CFTC) who has closely worked on the crypto market.
In his next position, Gensler will carefully review the Federal Reserve and banking and securities regulators. Therefore, his opinion is considered to be of the utmost importance.
On numerous occasions, Gensler supported the industry even when the U.S. Congress began to attack cryptocurrencies. The individual has urged politicians to not be hasty with regulating the market and to stop comparing cryptocurrencies with Ponzi schemes.
In 2019, Gensler also called blockchain technology a 'change catalyst' in an article for CoinDesk. Can we expect a more positive approach, at least from Gensler? He has pushed both Libra and XRP to be categorized as securities in the past few years. However, his stance towards Bitcoin and other leading crypto assets remains optimistic.
Key Crypto Figures are optimistic about Biden's victory
In the end, it seems that a Biden victory is far more uncertain for Bitcoin. The views of Biden himself and his partners are not clear. Nevertheless, despite that, we see specific individuals within the community advocate for Biden as supportive of crypto.
In December, Circle CEO Jeremy Allaire stated that the incoming Biden administration would be 'ultimately supportive of cryptocurrency because it represents a seismic shift as large as the commercial internet.'
For CNBC, Circle's CEO stated that America will be even more competitive with Biden and that blockchain technology and cryptocurrencies will play a vital role. Sam Bankman-Fried, the CEO of crypto exchange FTX, has also issued similar comments. We note that Fried has also financially supported the Biden team, donating $5 million.
Are these opinions or facts? After all, we can only tell so much from the statements given by Biden's team. With so little information, we cannot rightfully say what Biden holds for the future of Bitcoin.
SEC may change its mind regarding the Bitwise Bitcoin ETF
After being denied for an ETF for so long by the SEC, financial asset management firm Bitwise has finally decided to withdraw its application in January 2020. For years, the company has applied for a Bitcoin-focused Exchange-Traded Fund (ETF). However, despite working hard for it, the founders have only received disappointing news.
However, the story did not end there. After consulting with the Financial Industry Regulatory Authority (FINRA), the firm finally launched the Bitwise 10 Crypto Index Fund in December. The index launched as an OTC market under the ticker BITW.
According to the chief investment officer at Bitwise, BITW  is created for financial advisors. These advisors can now invest in a diversified index filled with the ten leading cryptocurrencies.
By launching a crypto index instead of a Bitcoin ETF, the company managed to escape the SEC's regulatory clutches. Nevertheless, the founder still aims to launch an official ETF after reaching common grounds with the regulatory agency.
FINRA has shown its acceptance of cryptocurrencies by approving the index, but what about the SEC? The regulatory watchdog time and time again reveals mixed feelings. Will we see anything concrete?
If the BITW crypto index behaves well and the market participants share no complaints, the SEC will likely change its mind. If the institution were to accept a BTC ETF, the U.S.'s entire regulatory environment would forever change. But will it?
Senators have revealed their Bitcoin Investments
How fast is the crypto trend changing? Following the U.S. elections, multiple senators have revealed their past Bitcoin investments to the public, including Cynthia Lummis.
In November, Lumiss openly stated that she is a proud Bitcoin owner who first invested in cryptocurrencies in 2013. She believes that digital assets hold great economic power and that they have the potential to fix financial scarcity and solve problems such as currency manipulation.
The conservative Republican from Wyoming has served in the U.S. House of Representatives for eight years. Now, she will become the first woman to represent Wyoming in the U.S. Senate. On several occasions, the Senator revealed that Bitcoin is an excellent store of value and can help tackle the U.S. national debt.
Lummis was applauded by many for her openness about the subject, as well as her support. With a Bitcoin supporter in the Senate, we can expect drastic changes to occur in the future. Whether other senators will follow Lummis in her path is still to be seen. Nevertheless, it is still great to see that leading political actors are revealing their Bitcoin investments.
Conclusion
Within the last four years, we have already seen what a Trump term looks like. We also know that his partners have always presented balanced stances towards cryptocurrencies. With the new Comptroller of the currency, we could potentially see an even better pro-Bitcoin approach in the U.S.
On the other hand, Biden has not revealed that much, which will be his first time as the President of the United States. While Joe did not share his opinion about Bitcoin, some of his new team members did.
The Treasury Secretary nominee Janet Yellen supports blockchain technology. Furthermore, Gary Gensler is part of Biden's core transitioning financial team. As the former Chairman of the CFTC, Gensler had a very proactive approach towards crypto. He even withheld politicians from pressuring cryptocurrencies too much.
Nevertheless, despite his optimistic view, Yellen holds much more power in Biden's overall structure. While she may favor blockchain, the future Treasury Secretary is not keen on Bitcoin.
Simply put, Trump's position is known by many. Biden, on the other hand, brings significant uncertainty in this industry. His team might be even better than Trump's, but what if this is not the case? 
Only time can tell what is better for Bitcoin, but for now, the current President may seem like a better option for most.
Obtaining Bitcoin Through Mining with Crowmining
Whatever the future may hold for Bitcoin, users will also rely on one thing that will forever be certain: mining. Mining is an integral part of blockchain technology as it enables users to earn Bitcoin just by verifying transactions.
For many, mining might seem complicated, an exhausting task that requires technical knowledge. However, that is no longer the case with the help of Crowmining.
Crowmining is a mining service provider in the U.S. that offers co-located Bitcoin mining. What does that mean? You can purchase miners and have them supported, monitored, and operated by Crowmining.
The company's professional team of engineers will manage the miners inside a Siberian facility, enabling lower power costs. By doing so, Crowmining guarantees higher profits compared to any other mining company.
All mined Bitcoins are owned and controlled only by yourself. Therefore, you are the only individual who can manage and store crypto inside your wallet.
Why is Crowmining a great solution? Because you are only paying for operating and maintenance costs. All of the revenue goes directly into your pocket. In the end, all that you are doing is paying for a service.
For many, this is the only viable option considering that mining requires much expertise. However, you also need to have the space to host a mining farm beyond technical knowledge. Simply put, home mining is no longer feasible for the average person. However, Crowmining makes it possible, turning cryptocurrencies into an all-inclusive market again. Want to find out more? Visit the official Crowmining website.
Issued By –
Contact: Jason Appleton – Crowmining
Phone:   1-270-875-4439
Email:     [email protected]
The post Donald Trump vs. Joe Biden: Which U.S. Administration Is Better for Bitcoin? appeared first on Zex PR Wire.