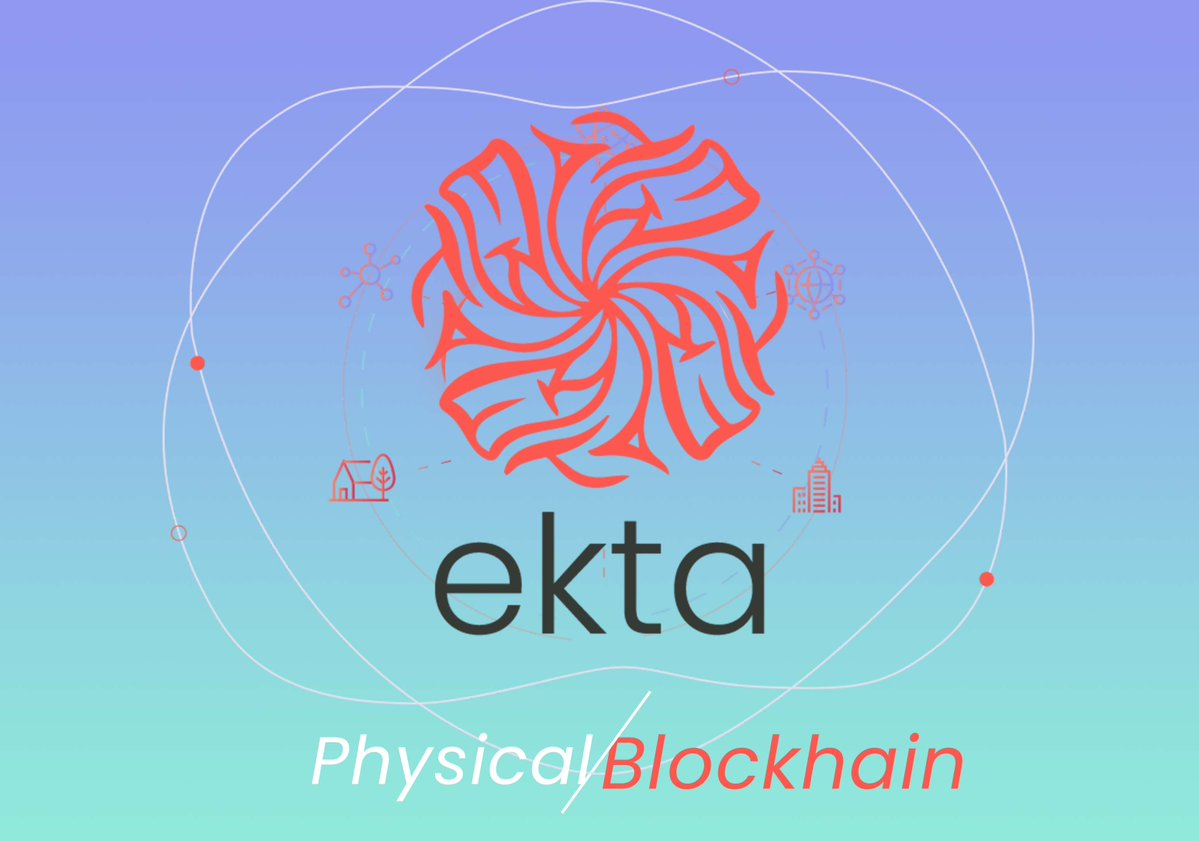 Bali, Indonesia, 7 Sep 2021, ZEXPRWIRE, This article has been compiled to provide an introduction to the Ekta ecosystem and its structure, features, and solutions.
Ekta's vision is to create a world where blockchain technology is used to give everyone a chance to live a better life. A new ecosystem is needed, one where people from different backgrounds and socio-economic circumstances can participate freely, without the barriers and inefficiencies introduced by centralized governing bodies.
Mission
Ekta's mission is to bridge the blockchain world with the world we live in, and to create value in both. This is accomplished through various branches of the Ekta ecosystem, which include:
The tokenization of real-world assets through Ekta Chain and Ekta's self-developed NFT Marketplace
Ekta's decentralized credit platform that allows all users to participate
Physical spaces such as the island chain currently being developed in Indonesia, where physical land and real estate assets will be brought on-chain
Ekta's startup incubator and innovation center open to anyone to participate in
Solution
Ekta will merge the physical world with the virtual world. By eliminating centralized governance systems and bringing people from different backgrounds and socio-economic circumstances together in one community and ecosystem, Ekta can:
provide everyone with the opportunity to participate and build a better life for themselves,
help create profit with purpose through the tokenization of natural capital and property.
This ecosystem of communities and holders is what we call the Ekta ecosystem.
 Why it works:
By decentralizing the relationships, we can streamline access to capital, allowing entrepreneurship to flourish,
By removing the boot of debt and the mindset of scarcity from the throats of those in vulnerable situations, we enable everyone to breathe, dare to have ideas, and plan for the future,
By democratizing governance by the people and prioritizing projects that focus on the sustainability of our communities and environment, we will cultivate a culture of innovative ideas, creating a decentralized and seamless way of managing natural assets and bringing hope to the people living in dire economic circumstances.
 Ekta exists to bridge the digital blockchain world with the world we live in, and create value in both. By developing economic policies that are rooted in empathy rather than greed, Ekta will build a society that is guided by humanity and altruism as its core principles. With the focus on sustainability, Ekta will drive the development of projects relating to blockchain, cleantech, wise tech, hospitality tech, clean-ocean startups, alternative medicines, permaculture, and sustainable aquaponics.
As the Ekta community grows, the Ekta Token ($EKTA), Ekta's digital currency, will continue to stay relevant for token holders and traders, allowing community members to stake, save, lend, borrow. For the real world, Ekta will provide a decentralized and equitable platform to access capital, education, and opportunity—the necessary ingredients for anyone to have a chance at a better life.
 Conclusion
Ekta will build a sustainable ecosystem where both physical and virtual worlds exist in support of each other, with the sole focus on eliminating centralization, lack of access to capital resources, and developing more sustainable methods of natural resource governance. While Ekta's infrastructure will be built for the startups, digital nomads, entrepreneurs, visionaries, creators, contributors, and the local community, the digital infrastructure will be built on blockchain to power this ecosystem. 
Find out the latest news from Ekta ecosystem social networks:
The post Ekta – Bridging blockchain with the physical world appeared first on Zex PR Wire.