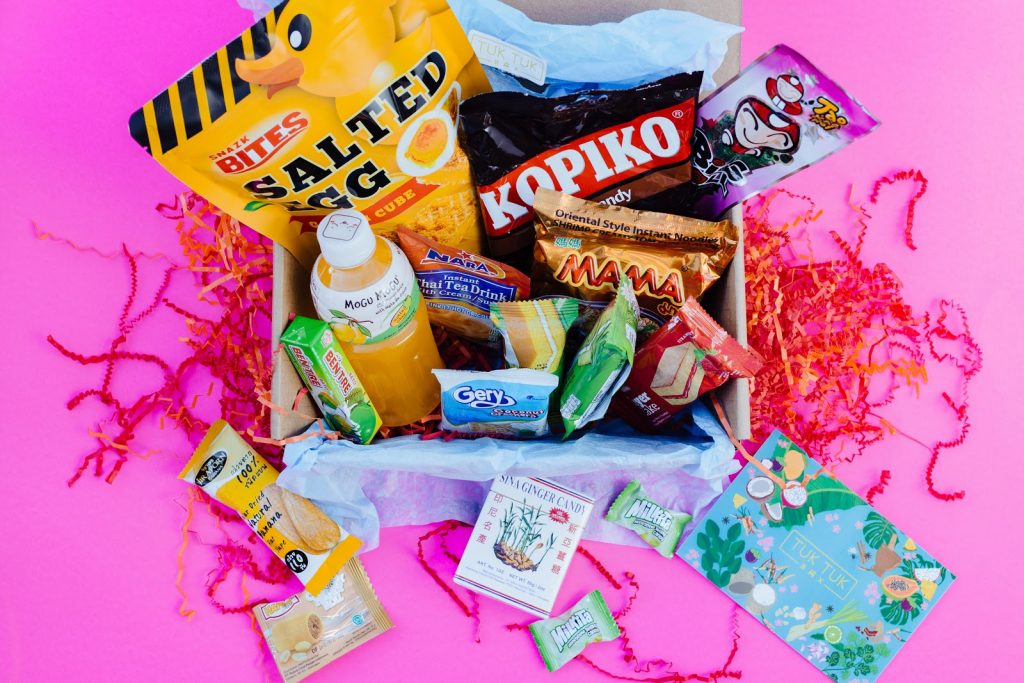 San Diego, CA, January 27, 2020, ZEXPRWIRE:  TUK TUK BOX is a new business creatively changing the way people connect with their culture and community through their launch of Southeast Asian subscription boxes.
Last week marked one year since the first reported COVID-19 case in the United States. It is known the pandemic has disproportionately affected communities of color, widening both the gaps of the social determinants of health and economics. Moreover, the deeper implications of anti-Asian sentiment has created detrimental impacts to many of the cultural foundations for Asian Americans; such as once flourishing Chinatowns and significant community hubs. In a time where state-wide lockdowns were mandated, the fear of safety within Asian households is heightened because of disingenuous claims being made.
As the daughters of refugees and descendents from Southeast Asia, Christy Innouvong-Thornton and Beatriz Aurelio-Saguin experienced this targeted misinformation themselves and recognized the need for better representation. Together, they founded Tuk Tuk Box, a subscription box platform to adjust the narrative surrounding Asian communities through food and storytelling.
Beatriz emphasizes, "Too often Southeast Asians (Lao, Thai, Vietnamese, Filipino, Malaysian, and many more) are not represented and are left out of the conversation. We had to ask ourselves, how we could bridge the gap in a respectful and accessible way. Food plays such an important role in our cultures, it was only natural to foster conversations around the table."
Each month, Tuk Tuk Box curates a new collection of products and stories that share immigrant, migrant, and refugee experiences with an aim to bring visibility to Southeast Asian communities and celebrate their heritage. Partnering with local Asian-American businesses is just one way Christy and Beatriz have been able to strengthen their ties with the community: 
"We approached our families, elders in the community, artists, and even non-profit leaders. We didn't just say, Hey, we're going to create this brand, but asked them to play a part in it. We knew that everyone had a role in building the  business from the ground up. From our logo designer, to photographer, to web developer. Each person hired was from the Southeast Asian or greater BIPOC community. We are intentional not only about uplifting, but paying each contractor a fair wage." says Christy Innouvong-Thornton. 
Some collaborators include prominent Southeast Asian American chefs nationwide, including Chef Nora Horan, YouTube celebrity Jen Phanomrat, and Chef Tu David Phu from Top Chef Season 15. Creating economic opportunities for business owners and chefs in the diaspora is one of two major features of the business. They also support non-profit organizations at the local and global level each month as a way to financially give back to the community. Both founders see their business as more than a fun treat:
"Our goal is to give people in the Asian community a chance to reconnect with their favorite snacks and food from childhood, while being an entrypoint for people who may not know much about the diversity in Southeast Asian cuisine. Snacks are a friendly way to engage with one another. Each of our boxes represent a unique assortment so  people can try a variety of flavor combinations while also making an impact." says Innouvong-Thornton.
While social distancing and Zoom meetings might not end anytime soon, there still are creative ways to connect in a meaningful way. Tuk Tuk Box is building bridges economically, culturally, and socially through snacking and storytelling.
To Contact, Email: [email protected] 
The company: Tuk Tuk Box is a Southeast Asian, women-founded company. Their mission is to share Southeast Asian culture and experiences through food, bringing ancestral stories from their kitchen to yours. They offer curated subscription boxes and products, partnering with vetted small business owners and local farmers from Southeast Asian communities. To learn more about Tuk Tuk Box, visit their website Tuktukbox
The post Female-founded subscription box honors Southeast Asian communities through food appeared first on Zex PR Wire.