Tucson, AZ, September 23, 2020, ZEXPRWIRE, AAG Auto Glass & Tint has been a fixture among the Hispanic community of Tucson for 15 years, providing a positive role model for its youth and entrepreneurs.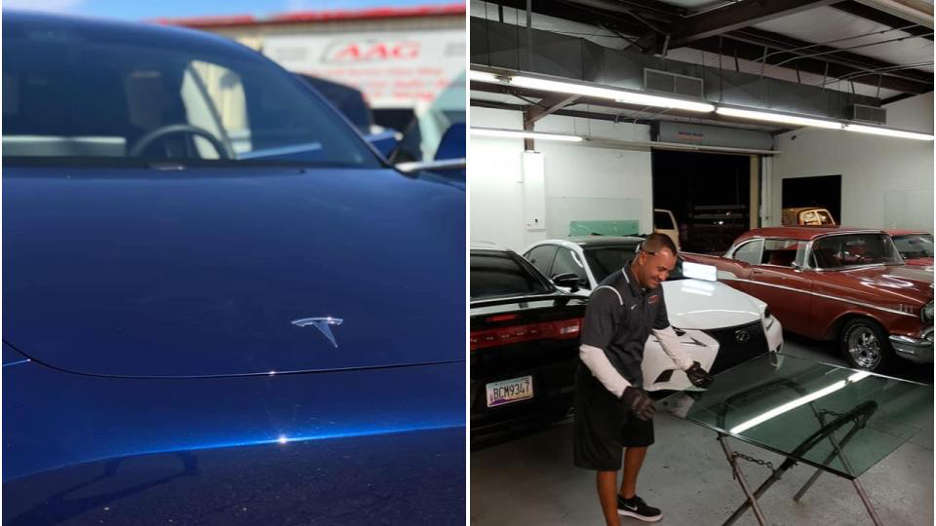 About AAG Auto Glass & Tint: 
Founded by a proud military veteran, AAG Auto Glass & Tint is a trusted auto accessory and commercial/residential auto glass shop in Tucson. This family-owned company has been in business for the past four generations and provides quality, fast service to its customers throughout Arizona and nationwide. As with most family-owned businesses, when you visit the shop you get a "family" feeling. 
AAG Supports Families, the Military, Students, and Local Heroes. 
AAG Auto Glass & Tint goes a step further each year in supporting families from the community through various charity events and sponsorships. 
In addition to supporting the community through charity, AAG Auto Glass & Tint always offers a special discount to their local heroes, military personnel, and students. Doing so is their way of saying thank you to the Tucson community that has supported them for 15 years. 
Finally, but just as importantly, AAG Auto Glass & Tint treats its customers the way they would want to be treated–with stellar customer service–at their body shop in Tucson, because their customers are their heroes.
About Renee Pinedo, CEO of AAG Auto Glass & Tint
"I'm my father's son, and I'm proud to be the son of such a great father. As I lead this company into the next 15 years, I'll try to teach what I learned from my proud Mexican-American father. I'll teach my son the hard work ethic that we within the Hispanic culture embrace. We are a hardworking and hard-loving people, and I am proud to salute all Hispanics this month and beyond," says Renee Pinedo, CEO of AAG Auto Glass & Tint. 
About Hispanic Heritage Month
Hispanic Heritage Month is an official celebration of American citizens who can trace their ancestry back to Spain, Mexico, Central and South America, and the Caribbean.
The festival now lasts from September 15th to October 15th every year. The Hispanic heritage is the foundation with which people are able to associate, and it helps them define their roots to discover who they are and who they can become. To be Hispanic means to be brought together through a language and through celebrating what makes you and your community unique.
Contact Info:
AAG Glass & Tint is a family, veteran-owned-and-operated business in Tucson, AZ.
Call Us:
(520) 254.6738
227 South Kino Pkwy
Tucson, AZ 85719