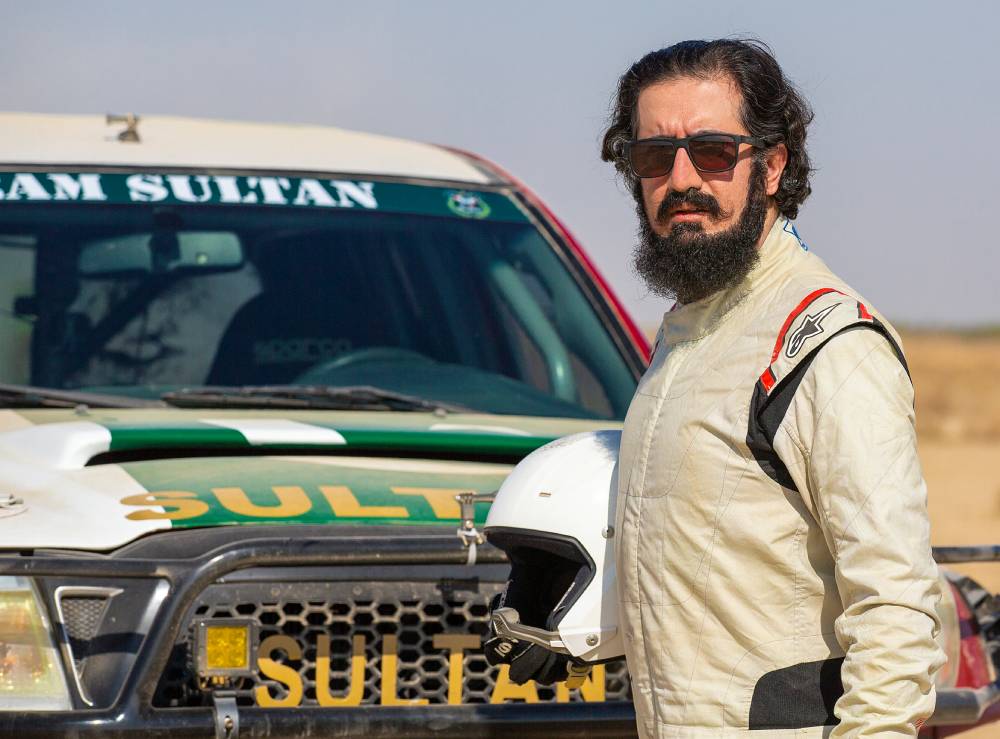 There are many people who like engaging in motorsports all across the world, and Pakistan is no exception. Yet, the nation's racing sector was dependent on the government for a very long period for proper infrastructure and assistance. Sahibzada Sultan Muhammad Ali is one such individual who, in spite of this, is exerting a lot of effort to make things better.
In Pakistan, the name Sahibzada Sultan M. Ali is intimately related to racing. As he is an accomplished racing driver and a supporter of the sport, he has actively contributed to the growth and promotion of motorsports in Pakistan. Having the dedication and perseverance that many of us strive for, Sahibzada Sultan cracked the code of off-road racing in a remarkably short amount time, enabling him to reach the top step of the podium in just one year at the biggest race of Pakistan in 2016 – The Cholistan 500. Since 2016, Sahibzada Sultan has been able to bag many achievements and accolades all across Pakistan in every major race with different varieties of terrain requiring distinct method of control on the sandy raceways of the desert.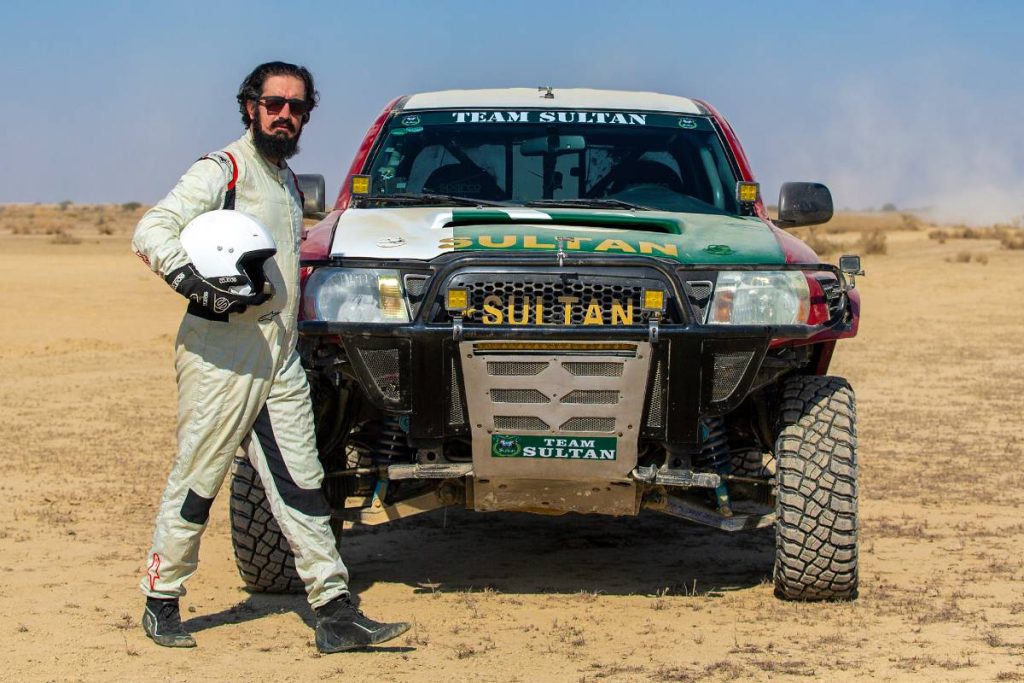 Sultan's Contributions
Sahibzada Sultan has also made an effort to conduct his off-road racing in the most professional manner by creating and racing under a team called 'Team Sultan.' What started out as only him racing in one-off events, today is Pakistan's first organized motorsports team and a household name participating in every major off-road championship with multiple racers under its banner, and a full team of dedicated individuals handling logistical, mechanical, IT, and media support. The organizational aspect and professionalism instilled by this effort has also led others in Pakistan to participate in off-road racing by creating their own respective teams, thereby advancing the level of racing to match the international standards.
Mastering the race-craft alone is not enough to promote the sport if there is no awareness and promotion. Off-road racing, being a niche sport in Pakistan, often times does not get the exposure it deserves. This is exactly the reason why Sahibzada Sultan also simultaneously laid the foundation of Pakistan's first motorsports magazine in Urdu called the 'Horse Power Magazine.' Besides featuring details and coverage of off-road racing in Pakistan as well as abroad, the magazine is also dedicated towards generating awareness of driving rules and safety in the masses.
Fans Following
Sahibzada Sultan M. Ali's contagious enthusiasm for motorsports has inspired a number of young people in Pakistan to begin competing in them. The nation's perception of racing has changed thanks to his efforts from being a dangerous and expensive hobby to a respectable sport that can be engaged in professionally.
Hence, Sahibzada Sultan M. Ali's role to the development of racing in Pakistan cannot be overstated. Because to his efforts, which have been essential in raising the sport's profile around the country, young motorsports enthusiasts now have a venue to explore their passion. He is a brilliant visionary and one of the individuals that altered racing in Pakistan.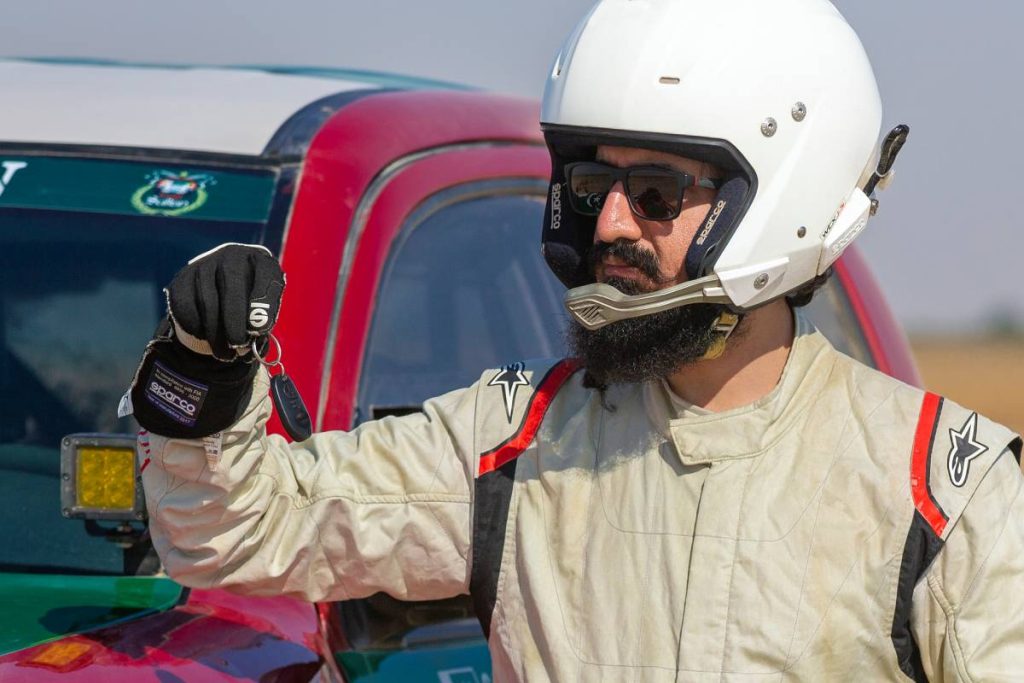 Sahibzada's points of view
He claims that racing is a thrilling activity that appeals to spectators worldwide. It is a sport that requires daring, skill, and accuracy, and it is adored by millions of people from all walks of life. The popularity of racing has grown recently for a number of reasons.
One of the key advantages of racing is the level of excitement it provides. The speed and adrenaline rush of racing are unmatched by any other sport, and the excitement of taking on other drivers ups the ante. Racing events completely stun viewers with their sights and noises, giving it a singular and unforgettable experience.
Another benefit of racing is that it develops the accuracy and skill needed to compete at a high level. Driving requires excellent reflexes, hand-eye coordination, and mental focus and is a mentally and physically taxing sport. Another aspect that makes racing such an interesting sport to watch is the level of skill and accuracy required.
Its popularity is further boosted by a sizable amount of the technology utilized in racing. Because of the creation of new engines, aerodynamics, and other technical components, the sport is always evolving. Also, this has led to advancements in other areas, such fuel efficiency and road safety.
Also, motorsports have the ability to bring people from all over the world together. Motorsports competitions are truly global concerns since they draw participants and spectators from all over the world. This fosters a spirit of camaraderie and friendliness among drivers and spectators as well as a culture of respect and understanding across nations.
Last but not least, motorsports may have a big impact on the growth and development of economies in various regions. The infrastructure and support systems required for racing events have the potential to boost tourism, attract capital, and generate employment. Young people may have the opportunity to pursue careers in engineering, mechanics, and other related fields thanks to the exercise.
You might argue that racing is an action sport with much to offer. Because of the excitement of competitive racing, the skill required to win, the technological advancements it spurs, and the worldwide community it creates, the motorsports industry has the capacity to change lives and spur economic growth. We want to see it develop and advance over the following few years since it is a sport that deserves encouragement and support.