NEW YORK, NY, January 17, 2022, ZEXPRWIRE, Mr. Misang just launched the GhostProject with MYTY. The pre-sale of the alter ego 'avatar' is underway at ghostsproject.com.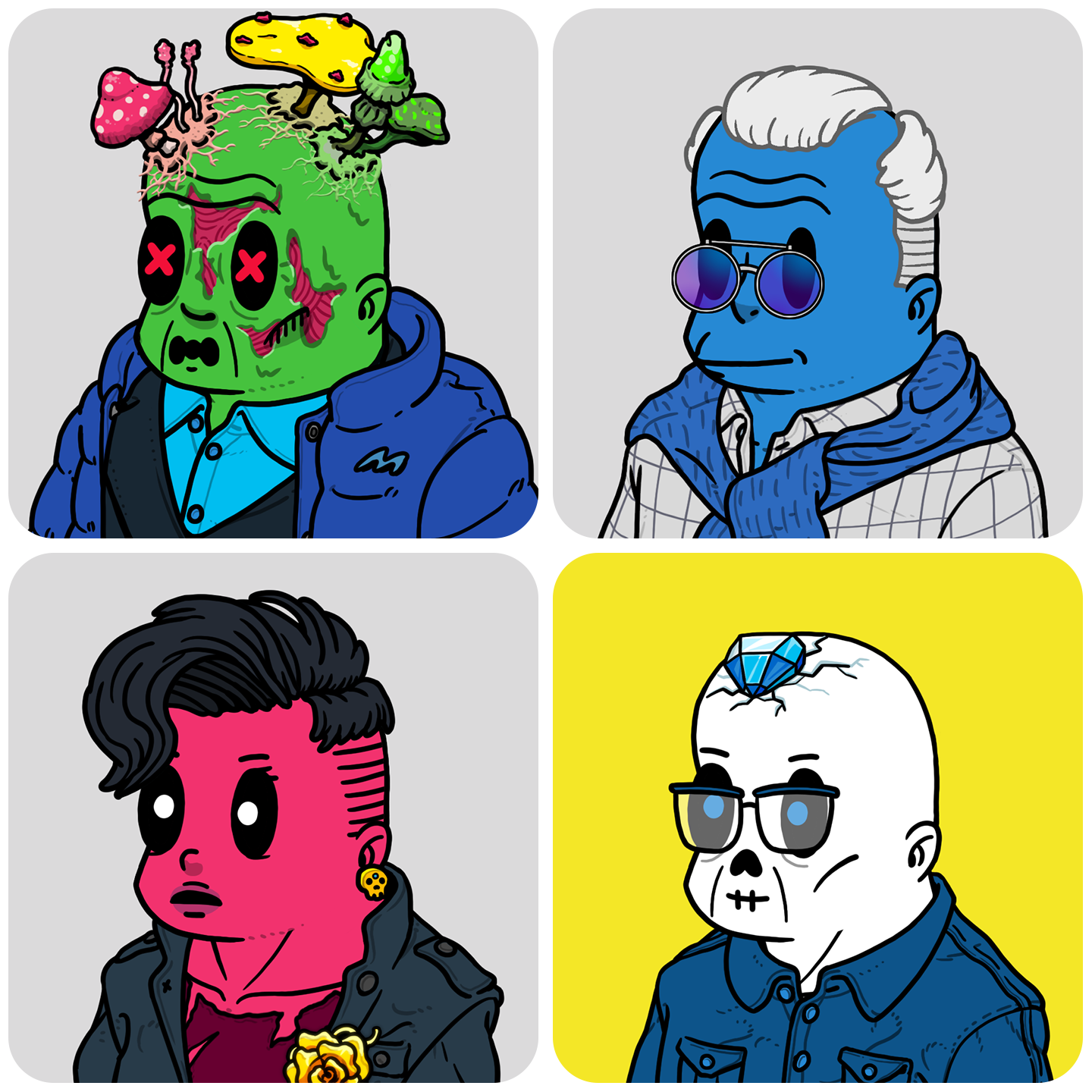 An NFT (nonfungible token) is a digital representation of a real-world assets. An NFT has two main parts: the visual representation, which, in this case, is the artwork, and the utility behind the art that demonstrates its value within the digital space. NFTs cannot be endlessly replicated like other digital objects can. Instead, each NFT is a one-of-a-kind asset that can be bought and sold just like its real-world counterparts. They hold a certain utility, which results in a return on investment to the token owners. 
The popularity of NFTs is soaring as more people invest in digital ownership. The complete value of NFT sales in 2020 was $250 million. NFT trading volume surged in 2021 to $24.9 billion, according to a report by analytics platform DappRadar. That's a ~10,000% increase from the previous year. In fact, the NFT subsector is the fasted-growing subsector in the crypto and blockchain world.
One of the reasons for this exponential growth is revolutionizing technology and its opportunity for growth. One such example is MYTY, a decentralized social platform where people can get off the physical world's limitations using NFT avatars and become mighty. MYTY-powered NFTs can be used in the MYTY metaverse as avatars. These avatars copy your facial expressions and motions using webcams. This is the first NFT project that is natively supported by the MYTY camera. MYTY camera reads users' facial expressions and body movements using a webcam and reflects aggregated information to the avatars. MYTY also uses virtual Camera infrastructure, which connects to any webcam-based applications such as Discord, Zoom, YouTube, and Twitch. As a result, the Ghost Project token holders will utilize their avatars as an alter ego with real-life expressions and movements. This revolutionizes the NFT ecosystem and creates room for incumbent projects like Cryptopunks and BYAC to innovate further.
Another reason for the meteoric success and adoption of NFTs is how digital art has long been undervalued, in large part because it's so freely available, and blockchain technology is changing how we interact with digital art. To help artists like Mr. Misang (the artist behind Ghost Project) create financial value for their work, NFTs add the crucial ingredient of scarcity. Mr. Misang, a renowned artist in the NFT space and a top artist in SuperRare. Starting from the 'Modern Life is Rubbish' series on SuperRare, he expands his artwork through various platforms like Niftygateway and Klipdrops. Ghosts project aggregates all artworks existing on different platforms in one story.
Mr. Misang is building a unique interactive metaverse virtual world in which the digital avatars are alter egos and move at their own will. Ghosts Project is a prequel to Mr. Misang's original animation project called Modern Life is Rubbish (MLIR). The project is being optimized for face and motion tracking and is designed to show MYTY's avatars' full capacity. The features include full-body tracking, including nodding, raising hands, and various facial emotional expressions. This will revolutionize the utilization and adaptability of digital assets.
There are 10,000 NFTs total for the Ghost Project. Token owners will be able to test the MYTY Camera background and more interactive features as the utility develops around the project. With an experienced development team and unique innovation for the use of avatars within interactive applications like Zoom & Twitch, the Ghost Project is poised to increase in value in the long run. GhostsProject will also acquire greater value and significance based on Mr. Misang's work expansion in the future.
The project's prelaunch has been highly successful with floor prices soaring by 700% at the time of writing this article. The NFTs can still be purchased before hitting the NFT marketplace OpenSea by minting directly from the Ghost Project website. The core project development team is available to chat and answer questions on their official Discord server.
For more information and updates, visit Ghost Project website and follow @myty_official on Twitter.
The post How Ghost Project and MYTY is changing the status quo of digital art world appeared first on Zex PR Wire.