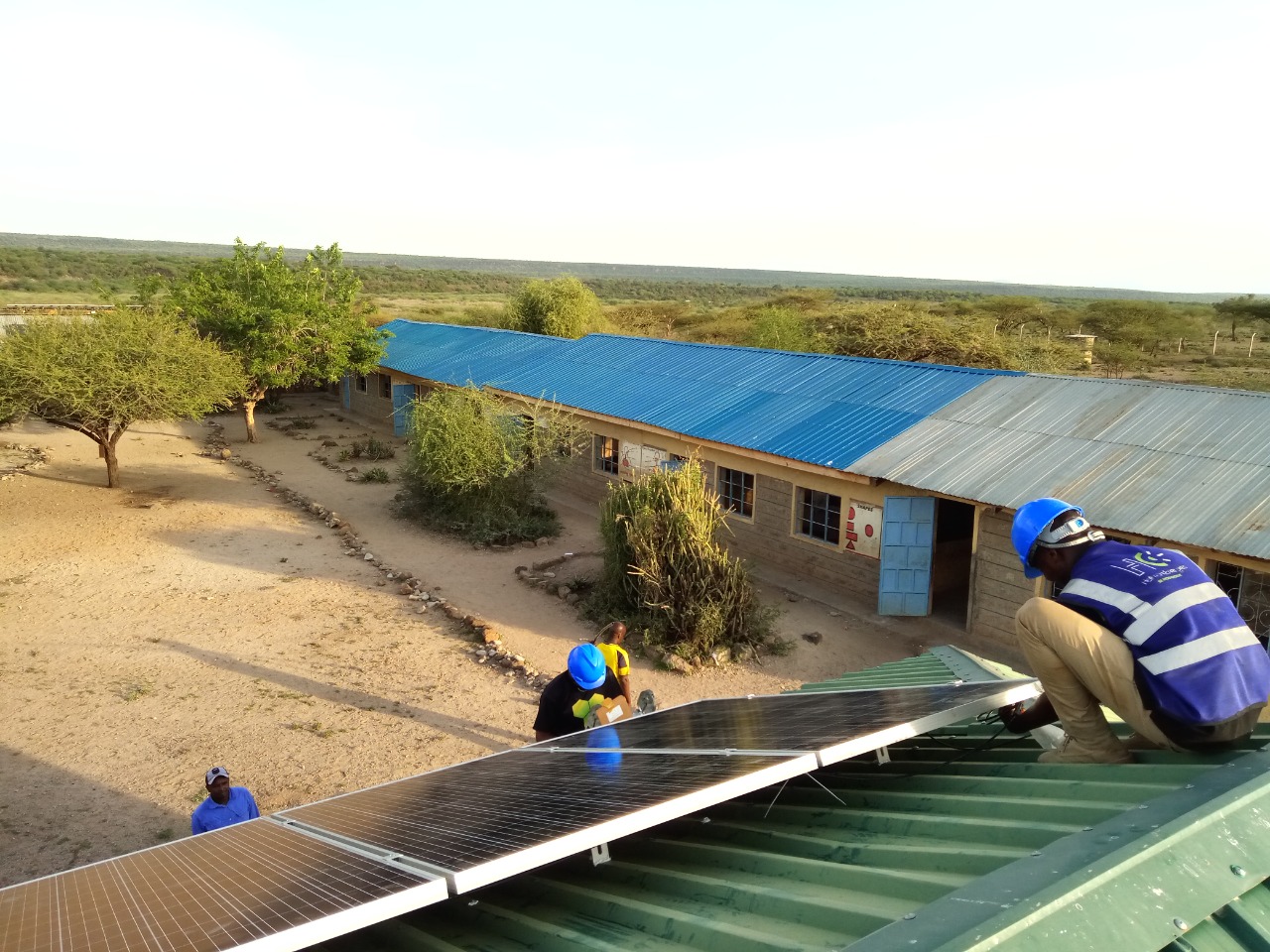 Tallin, Estonia, 7th June 2022, ZEXPRWIRE, Renewable energy is growing rapidly around the world, driven by economics, environmental concerns and the need for energy security. Enabling net-zero carbon emissions by 2050 will need as much as $173 trillion in energy transition spending. According to BlackRock, sustainable investments have now reached $4 trillion. Every hour the sun beams down energy that the world can use in a year. How is the world prepared to receive and use this amount of energy? Crypto mining, it seems, is the answer. 
Recognizing Bitcoin's environmental impact, more than 200 businesses and people signed the Crypto Climate Accord last year, pledging to achieve net-zero operations by 2030, primarily through the use of renewable energy sources. Bitcoin is notorious for utilizing enough electricity to emit 40 million tons of CO2 each year, yet a nascent number of global miners are devising green, profitable new tactics worth a fortune in their own right. Look at Melanin Solar, which deploys the Whive Protocol to build crowd-grid systems in regions with high Solar Reliability Indices (SRIs). Whether it's by building CPU-powered Smart Miners or coding green-first blockchain protocols, or providing electricity access, these cryptopower startups are prospering by breaking digital eggs and turning them into green omelets.
Galaxy Digital indicates a substantial part of the world's energy production is wasted — about 2,205 TWh per year, 19.4 times that of the Bitcoin network. Presently, about 39% of Bitcoin mining can be tied back to renewable sources. The Bitcoin algorithm is always looking for ways to improve efficiency and lower costs. There's no halting it now that it's built in. Every Bitcoin miner on the planet is continuously seeking ways to reduce the cost of Bitcoin production. Renewable energy is the most cost-effective energy. By offering a faster return on green investments, crypto mining can aid the development of renewable energy technology.
Oversupply in many regions has resulted from a surge in green energy production, making it harder to manage and costly for renewable energy companies. Locating bitcoin mining near renewable energy installations, for example, can assist cope with the excess while also promoting green technology development. It allows for a faster payback on solar or wind projects, allowing for the construction of more of them in areas where they were previously unattractive because they would produce too much energy for the local grid.
So, what if we refactor the equation by considering several elements towards incentivizing green energy mining and the proliferation of distributed energy solutions? What elements? CPU-mining, a protocol, optimized for regions with high Solar Reliability Indices (SRIs), and sustainability-led NFTs. After several years of research and development, the Whive Protocol launched in 2020 having successfully completed a pilot project last year, proving the critical importance of renewable energy in promoting electricity access with inbuilt socio-economic components. Melanin Solar, a startup using the Whive Protocol, is building crowd-grid systems that leverage decentralized technologies such as the blockchain to improve energy access, therefore, energy security. What do NFTs got to do with it? Well, everything.
How the HaPeeBee NFT Collection and Nyukiaverse Will Power Sustainability Among Indigenous Communities
NFTs allow underfunded or even ignored issues to be addressed in a collaborative and incentive-driven manner. Adoption of open-source, decentralized technology has the potential to speed up decarbonization projects for the planet's benefit, resulting in unprecedented levels of innovation and transparency. The NFTs follow Melanin Solar's impressive pilot project in Africa, as well as the decentralized teams and contributors at the Whive Protocol, the Sustainable World Initiative (SWI), and the media team at kanairo.com. They're working on a community-led approach to sustainability, aiming to create more resilient responses to sustainability such as solar energy mining by integrating the metaverse with sustainable impact via non-fungible tokens (NFTs). The aforementioned entities have launched the HaPeeBee NFT collection that is driving energy transition via thematic sustainable impact and inventing through crowd-grid frameworks for the net zero world by funding new technologies and community-led sustainable projects among Indigenous Peoples. Undoubtedly, it's exactly the kind of ambition needed for indigenous communities not to get left behind in the rush towards zero. The goal is to increase worldwide participation in sustainable issues through a combination of finance, direct action, and gamification. NFTs accomplish this through inspiring and enabling collaborative and inclusive activities.
Planning to release a metaverse down the roadmap, the organizations say that the Nyukiaverse "Nyukia" deploys location-based NFTs to expand community engagement and increase rarity level. Nyukia is a metaverse dedicated to the principles of sustainability. It is a concept inspired by the inner workings of bees. The bee is a symbol of gentle and aggressive strength, a global icon for sustainable activities, biodiversity conservation, economical efficiency, and ecological integrity.
Nyukia (Nyukiaverse) is a metaverse dedicated to the principles of sustainability. It is a concept inspired by the inner workings of bees. The bee is a symbol of gentle and aggressive strength, a global icon for sustainable activities, biodiversity conservation, economical efficiency, and ecological integrity. Obtaining your HaPeeBee NFT will assist underprivileged communities in gaining access to clean energy, developing resilient livelihoods, promoting ecological protection, and accelerating the spread of renewable energy.  
Location-based rewards elevate NFTs to a new level, providing artists, collectors, gamers, and developers with additional possibilities and a higher level of interaction, not to mention the added value of long-term impact. Watch here:
A Note on the Energisation of Money
More than a century ago, Nikola Tesla declared that "If you want to find the secrets of the universe, think in terms of energy, frequency and vibration." A corollary would be to say if you wish to build a "perfect" economy, there needs to be a feedback circuit between the economy and nature. The potential for energy-related monetary instruments – currencies and accounting standards – to give such feedback is examined in this research. Energy is an appealing option for such input since it is as vital to the economy as it is to the natural sciences. A crowd-grid system such as Melanin Solar offers a scintillating study into understanding the peristalsis of energy production, consumption, and impact.
Some Concluding Thoughts
The technology will eventually reach a point of equilibrium, causing policymakers to merge it with older monetary systems. We could be just a few regulatory steps away from increasing cryptocurrency's use of green energy. These developments just emphasize the need for crypto to be stabilized. Regulations will make cryptocurrency mining more efficient and eventually lead to the usage of renewable energy, bringing it closer to acceptance as legal tender.
To learn more visit:
Website: Nyukia.com
Facebook.com/nyukiaverse
Twitter.com/nyukiaverse
Instagram.com/nyukiaverse
The post Is Renewable Energy Suitable for Crypto Mining? Melanin Solar has a Plan appeared first on Zex PR Wire.