US, 24th September 2020, ZEXPRWIRE, The master marketer offers these three tried-and-true tips for making your launch campaign a hit.
In his short 4-year career, at the young age of 22, JetSetFly has launched dozens of viral product campaigns, sold over 8 figures online, built a massive online social media platform, hosted the largest 2-day business marketing event on the west coast, and hosts a top-10 rated business podcast on iTunes. So the guy knows a thing or two about how to properly market your product launches online and bring mass awareness to your brand. 
JetSetFly, also known as Josh King Madrid, first busted into the entrepreneur scene at the age of 18 years old dominating the affiliate marketing space. He continued to pave the way as the most popular Gen Z entrepreneur online when he started the group "TeamJetSet" – a gang of young entrepreneurs documenting their e-commerce business journeys on social media while educating and inspiring their peers to do the same. 
Since then, Josh has successfully launched multiple product launches online including info products, software, ATMS, business conferences, & more.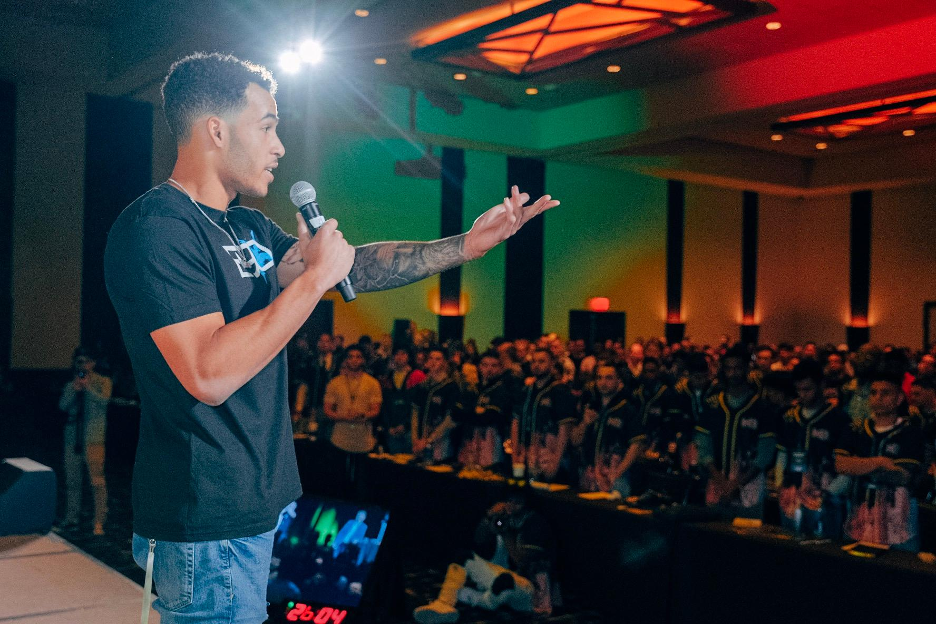 Recently Austin Zaback & Austin Lewis from The A&A Show Podcast had the pleasure of interviewing Josh King Madrid, known as JetSetFly, one of my entrepreneur idols, on how he was able to close over 900 high-ticket customers in under 3 weeks for his event, M3 Accelerator Summit, the largest 2-day business marketing event on the west coast. 
He pulled back the curtains on his wizardry to share his process for constructing viral marketing campaigns that bring in the masses. 
Here are his 3 tips for marketing product launch success. 
    1.    Treat resistance as growth, just like being in the gym. 
When you are working out and come across resistance (aka weight pushing against you), you wouldn't stop – you would know it's part of the fitness journey. Same goes for all your business goals. If it's hard or scary – don't give up. It is NOT a sign that it wasn't meant to be, it's a sign to go harder. This type of mindset will give you the conviction & confidence needed to push through till you hit your goal.
2.    Collaboration over competition. 
Stop judging others, competing with others, or ignoring others with talent. Collaborate & make friends with everyone INCLUDING your "competition". Show respect for talents each individual can bring to table. Launches are easier when you have the support of other high-influence or highly-skilled individuals.
3.    Stop selling the product, information, or service & start selling a vision, dream, or experience. 
The secret to creating extreme buyer desire followed by customer satisfaction is understanding it's not enough for someone to learn something new or just receive something new – they must become something new. New experiences create new emotions. By doing this, you create an impact on your customer that allows them to reap emotional benefits that will likely outlive the lifetime of the product they purchased. 
You can listen to the full JetSetFly interview with Austin Zaback & Austin Lewis, on A&A Show  by clicking here (Embed interview here: https://youtu.be/pgFZdcJGiTA) the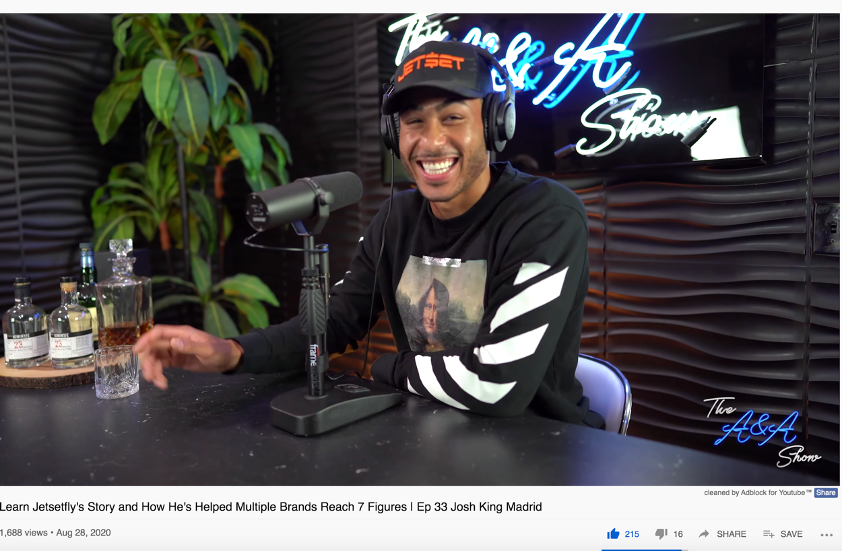 Josh King Madrid can be found here: www.instagram.com/jetsetfly
Austin Zaback can be found here: www.instagram.com/austinzaback
Austin Lewis can be found here: www.instagram.com/theaustinlewis
More On JetSetFly:
Josh King Madrid is a well-known millennial thought leader that is usually referred to as JetSetFly. Josh King Madrid is an American serial entrepreneur & marketing consultant that is a partner and advisor to several multi-million dollar businesses. Forbes.com has named JetSetFly as one of the best descriptions of branding success on social media today when it comes to personal-branding & self-promotion. JetSetFly (Josh King Madrid) is also the host of The Dropout Degree Podcast, which has been ranked as a top 10 business podcast on iTunes. Some of Josh King  Madrid's other ventures include the ATM Business, Ecommerce, and Affiliate Marketing.