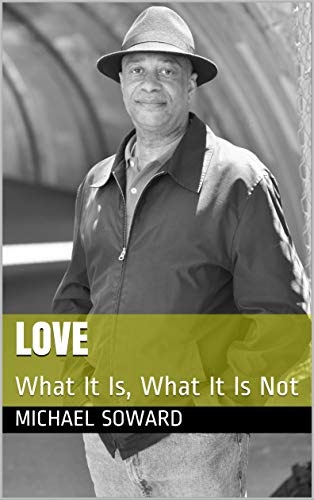 New York, USA, 9th February 2021, ZEXPRWIRE – So much has been said and written about love that some people have been left confused. Clearing the matter is a new e-book by Michael Soward. The book seeks to demystify love, cut out the unnecessary information about it, and help the reader begin a brand-new road to find and keep real true love. The book is entitled "Love- What It Is, What It's Not", and sets to separate the true and false information about love. The author tells it from his personal experience, where he has been taught that love in its purest, raw form is a God-Given Force.
Michael believes that pure love has absolutely nothing to do with sex, expensive gifts, beautiful houses, clothes, great shoes, and awesome family gatherings, although these are indeed all small parts of an extremely gigantic puzzle.
The e-book is available on Amazon. 
Michael Soward's understanding and inspiration about love comes from 1 John 4: 7-9 (King James Version of The Holy Bible) which reads as follows;
"Beloved, let us love one another: for love is of God, and every one that loveth is born of God and knoweth God. He that loveth not knoweth not God; for God is love. In this was manifested the love of God toward us, because that God sent his only begotten Son into the world, that we might live through him."
Michael Soward has another book entitled "Life-ology 101: If All Else Fails, Smile." The book, like the current title, is about life. Soward encourages his readers to have hope and regardless of the life challenges, push on and never give up.
This is not the first time Michael Soward has covered the topic of love.  He is also an accomplished musician and a musical director, as well as an assistant pastor for the Power of Love Ministries in Los Angeles, CA.  He has also recorded an album entitled "Real Love."
About Michael Soward
Michael Soward is a renowned author and music producer. He is the founder and president of Exclusive Marketing Services, a New York-based record promotion and marketing company that is dedicated to defining and executing excellence in promoting new projects and finding new approaches to reach market share and increase musical opportunities for his clients.
The post "Love – What It Is, What It's Not" clarified in Michael Soward's new e-book appeared first on Zex PR Wire.