Since 2015 Sivertzen has been developing the Panto Brand, based on the original true panto that was now mostly found at antiquarians. PantoGlasses is now his regular business. The panto model is already 100 years old and is the most famous and iconic shape of glasses on the planet. Most every producer of eyeglasses frames has had one or more "panto-looking" models in their range. PantoGlasses is the complete conceptualization of panto. The legal immaterial rights and trademark for PantoGlasses are applied for and approved by WIPO World Intellectual Property.
QUALITY
The Panto Glasses is produced by a high-quality manufacturer in three different materials:
ACETATE is used for the Panto models Berlin, Boston, Chicago and Rome. Paris is also acetate – this model with metal temples and bridge, including silicone nose pads. The molded acetate is produced in large plates with the desired colors and color combinations. The frames are then milled out to their carefully engineered shape and size. Then frame and temples are polished and metal parts like hinges are mounted.
STAINLESS STEEL is used for the Panto model Oxford. The panto glasses made decades back in time were produced with nickel alloys. While these were known to give skin allergies, the PantoGlasses Oxford are nickel free, produced in Stainless Steel. The temples are available as normal temples and as curled temples. The model is available gold and silver color, with and without the brown acetate Windsor rings.
TITANIUM is used for the model Lima and Lyon. These glasses are rimless, meaning no frame around the lenses. With the fine materials and the superlight construction, these glasses appear very neutral.

RL33 is the characteristic Panto shape.

However, these two models Lima and Lyon are also offered in 20 other shapes of the lenses.

The model Lima is made of very thin super-memory titanium. The extremely fine construction will revert to its original shape after having been pressed apart (unless totally deformedJ)

Panto Model Lima are the worlds lightest glasses. Weight of the frame is 2,02 g(!)

WHAT ARE DIFFERENT TYPES OF PANTO GLASSES?
COLORED LENSES
All PantoGlasses models are available with sunglasses in a variety of colors, mirror coating, polarized and more. These can be ordered with or without optical power/prescription.
All glasses sold online are optical quality lenses with anti-reflex and hard coating HMC quality.
PantoGlasses offer all kinds of advanced optical prescription lenses and solutions (of course with or without power), such as:
Photocromatic lenses
Filter glasses of all kinds, such as tinted sunglasses, Polarized, mirror lenses, café glasses
Blueblocking lenses for computer use, Amber sleep glasses, Yellow Calicrome night lenses and much more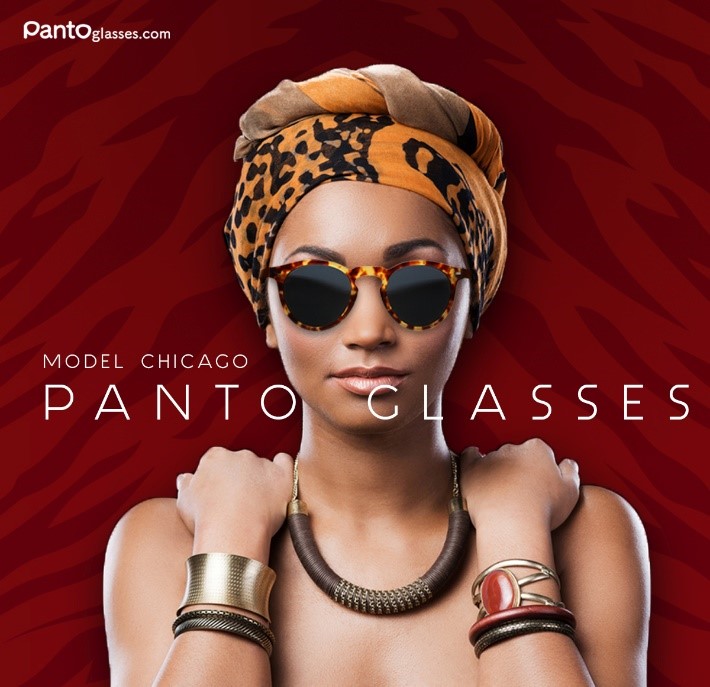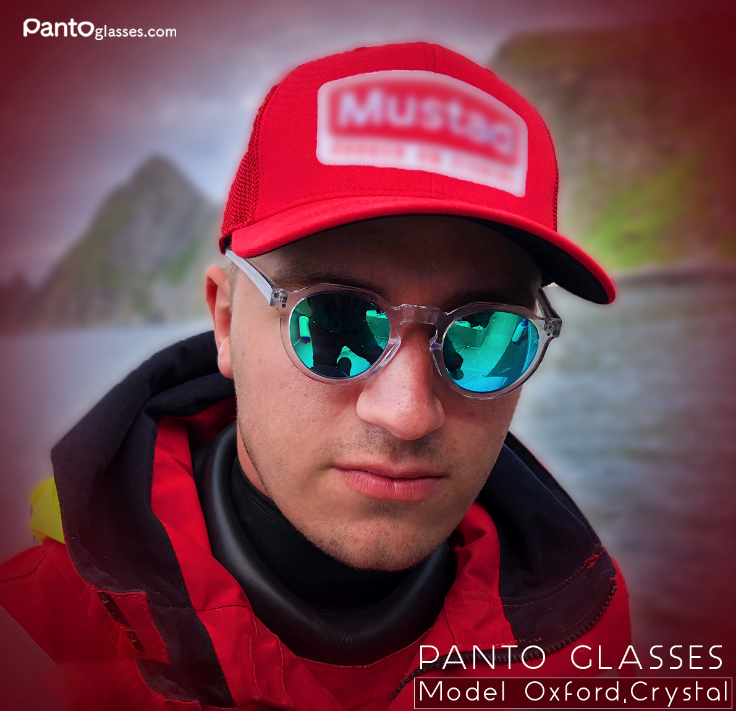 MULTIPLE EYEGLASSES
Most people have more than óne pair of shoes or jackets. Why using the same pair of glasses for party, leisure an all kind of outfits/clothes and occasions?
TeamPantoGlasses is preparing campaigns such as already successfully implemented on the online shop.
Typically the customer need single vision glasses, progressive glasses, computer glasses, sunglasses in addition to glasses that match different outfits and occasions.

PANTO SUN
TeamPantoGlasses is in the process of launching the PantoSun collection. These are the same models that you have already seen, with plano lenses in the same quality as other high-quality sunglasses on the market. These could be sold both in optical shops, but also in most places where sunglasses are sold, with Polarized, tinted, mirror and more types of lensesJ. The silk printed Panto logo can be positioned on the upper corner of one of the lenses. The price will be similar to RayBan and other market leaders.
Panto Sunglasses will be positioned as "The coolest sunglasses on the planet".