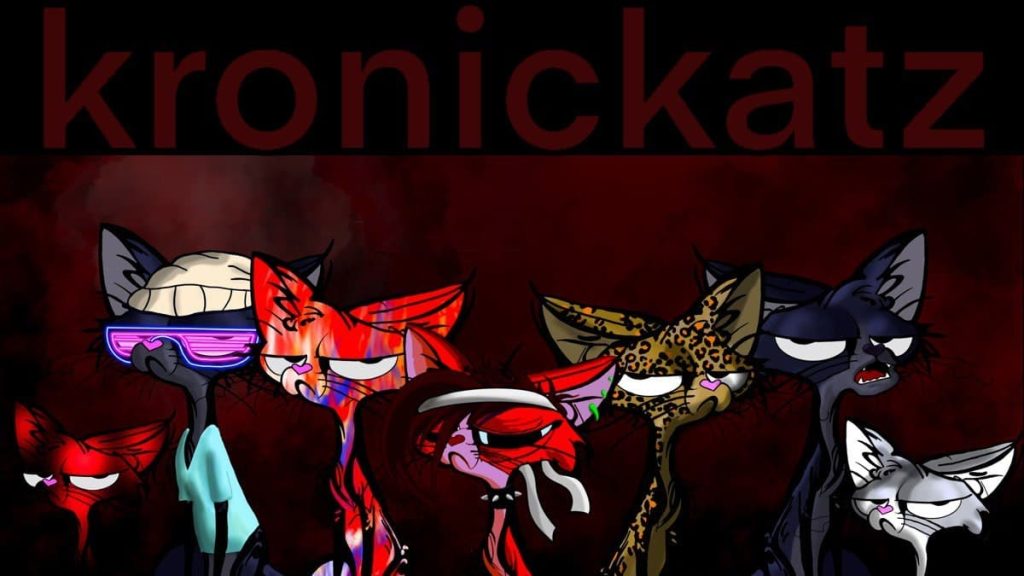 With the vast development of the crypto world, NFT marketplaces have vigorously come to light by providing millions of opportunities on digital platforms. It also offers unprecedented features for buyers and collectors to furnish in their respected NFT projects. On the other hand, Metaverse has widened many horizons to virtual and augmented reality in the digital world. The combination of metaverse and blockchain technology on NFT marketplaces has given birth to a rising phenomenon of exceptional buying opportunities in the crypto world.
As innovation in the digital world is constantly touching new heights, many NFT projects are taking place due to its rising demand in digital operations. The main reason behind the popularity of NFT is its demand and scarcity secured through blockchain technology. One of the emerging NFT projects is KronicKatz, partnering with EzCake to create the first and inclusive metaverse-based educational platform named "Metaversity" in the digital world. To engage yourself in the crypto-verse world, you should at least know some basic education about their technology. That's why KronicKatz is the best NFT platform that can help you to achieve some greater benefits in the future. Moreover, it's a free opportunity for the general public to get their hands on basic awareness of blockchain technology to compete in the digital world.
The main aim of the KronicKatz/EzCake collaboration is to educate and make people aware of how blockchain technology functions in NFT marketplaces. People often don't have firsthand experience with NFT tokens, and they don't know how to make investments at the right time. Hence, by making blunt decisions without having prior basic knowledge of NFT, people do suffer great losses. The manifesto of this platform is to train our youth to take their place in the digital world by understanding the basics of crypto and the metaverse world. So, after gaining proper knowledge through Metaversity, you can avoid scams and can maximize your profit in the future.
While many giant businesses and companies prefer metaverse and blockchain technologies due to their unprecedented security and decentralized financial system, KronicKatz has paired up with special field experts of these technologies. This exclusive platform includes one-on-one online training sessions with these specialists that can help gain quality education in the minimum time. Thus, to participate in these seminars, one should be an owner of KronicKatz NFT. Through holding KronicKatz NFT, one can easily get the opportunity to have this amazing experience of learning through field experts by renting out an NFT item to the general public. Once a holder rents his NFT item to the general public, it can allow them to attend particular seminars and online sessions with experts. These field experts will help you identify certain key elements to make the best decisions at the right time in the NFT market and prevent any fraud or loss.
If we shed light on the collections of KronicKatz, then it comprises more than 10,000 collections of unique art pieces. The artworks include vibrant drawings of cats with the unique color combination reflecting different meanings in each art piece. It offers multiple options to search for your desired NFT drawing by deciding their color, clothing, accessories, and themes. Also, every art drawing on KronicKatz is valuable as they are one of a kind and cannot be replaced. As KronicKatz is getting recognition with its successful launch in the NFT marketplace, it partnered with Ez cake on 6th December 2021. Other partners of KronicKataz include The Inner Grid, AstroZero, and Blue Chimps. These successful and reliable partnerships prove that this NFT marketplace will soon set new records on digital platforms.
Website | Twitter | Discord | Instagram
Media Contact:
Proleo.io
E-mail: [email protected]