Florida, 27 Aug 2021, ZEXPRWIRE, "Stress" is an edgy rock-pop fusion hit that is set to propel Icy Narco's artistic evolution to the forefront of pop culture. The magnifying prodigy has already released massive hits such as "Numb & Frozen", and "LINK", which have collectively garnered over 22 million Spotify and SoundCloud streams to date. His videos have been premiered on WorldStarhiphop and viewed by millions worldwide. After an array of chart-topping hits, ICY NARCO returns to his throne with "Stress". The new single is a step into a brand new direction for Icy, both personally and professionally. The fusion of pop, rock, and hip hop blend together seamlessly for a perfectly polished tune that's sure to be on heavy rotation across playlists worldwide.
Since becoming an independent artist, Icy has made it a point to work with and develop up-and-coming artists, writers, and producers. Most Recently, Icy partnered with Mo Brown, CEO of Terrible Children Entertainment to establish his own label and management company, "Frozen Family Inc." The two will run the company together which will house the Frozen Family label, as well as other projects in the works.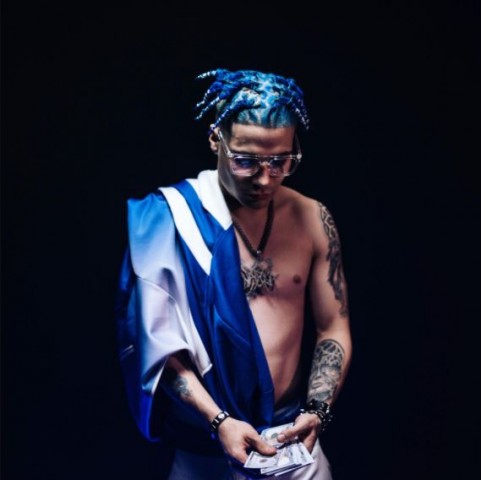 "I want to show the new guys the mistakes I've made so that they don't end up being part of the machine. I got swallowed alive, I don't want that happening to these new kids. I want to give them opportunities, and to collaborate." said Icy.
"Icy is a creative genius. Whoever didn't see that before, will see it now. He's way more than a 'rapper.'" says Brown.
Icy is about to be bigger than ever before. Just based on his personal and professional growth alone – big things are coming for Icy.
In an interview with XXL, Icy spoke about his career goals, stating the following: 
"I'M GOING TO BE THE NEXT LEGEND. I FEEL LIKE THE MUSIC INDUSTRY'S SUCH A DARK WORLD, SO IN FIVE YEARS [I'LL PROBABLY BE] LIVING REALLY GOOD, HIDDEN AWAY FROM SOCIETY WITH ALL THE MONEY AND INVESTMENTS I'M MAKING."
The post Miami Native Icy Narco Is Officially Back And Making His Triumphant Return With His First Single Of 2021 appeared first on Zex PR Wire.