By simplifying the active role readers play in their own well-being, new book shows how to finally break the patterns of continuously seeking help elsewhere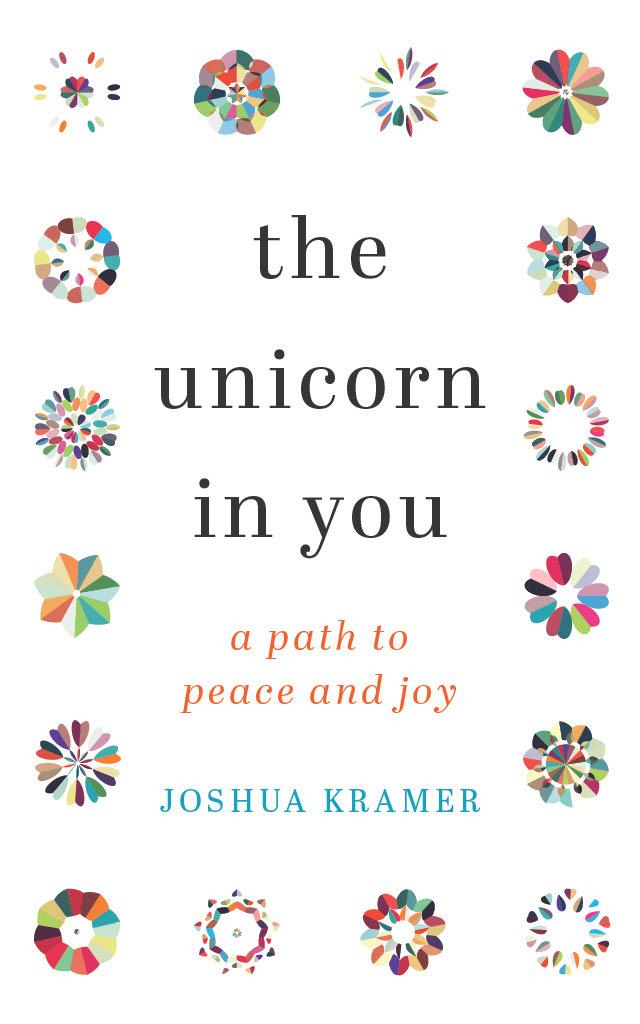 California, USA — In The Unicorn in You, Joshua Kramer identifies a sensible path to peace and joy based on the fundamental principles of kindness, gratitude, integrity, humility, and acceptance. He outlines practical, actionable steps for reconnecting with these universal qualities and demonstrates how our potential extends beyond what most of us envision in our daily lives.
As a modern "UnSelf-Help" guide for those trying to find a true and consistent sense of happiness while struggling to shrug off the anxieties and burdens that weigh them down, Kramer writes that "for many of us, it's the emphasis on 'self' that prevents us from simply being rather than always doing."
"Our pursuit of meaningful personal growth can be elusive and difficult to sustain," says author Joshua Kramer. "Finding happiness doesn't need to involve a complicated, unnatural mechanism, but instead can be found in an approach that feels more natural and organic. What if we were able to remove our weight of expectation by creating an everyday structure for becoming grounded in a foundation for being?"
Kramer's own path to this perspective was highlighted when the COVID-19 crisis hit, and he was confronted with the concerns and fears that so many felt. He began exploring the fundamental principles that guided his life, considering them in a way that could potentially help himself and others. After setting down the project for a year, he soon faced an unexpected personal bout of deep sadness and sought a way to finally get out of his own head.
It was on a trip to Montana this past spring where he identified the principles that were simply "easier on the mind," and which provided a newfound sense of peace and joy. The process was uncomplicated mostly because it didn't feel like a process at all. As Kramer shared, it distilled the most practical wisdom into understanding that "to be light, you first have to be solid."
"For years, I read any and every self-help book that I thought could provide a sense of relief from the sorrow I felt. What appealed to me was the hope that I could take immediate control of my mental and emotional wellbeing," says Kramer. "They offered me what felt like a lifeline, but ultimately, my success was short lived, as much of my 'self-help' study and practices were difficult to maintain, yielding inconsistent and mostly unsteady results."
By comparison, The Unicorn in You offers readers an "unself-help" approach that feels much more instinctual, calling attention to the values in our lives centered around selflessness. In a tone that's warm and compassionate, the book weaves in classic stories and timeless quotes to illustrate how removing the focus on ourselves can lift much of the weight and worry we all carry.
As the author reveals, "the inspiring symbol of the unicorn serves as a powerful reminder of our greater potential, noting that they evoke a bit of wonder for being pure of heart and virtuous in deed, with the ability to preserve light and restore life. But as mythical creatures, their essence can feel entirely out of reach. By extension, it wasn't too hard to understand why the unicorn seemed like an apt metaphor for the peace and joy I'd long sought and finally found."
###
Josh Kramer is the creator of The Unicorn in You: A Path to Peace and Joy a personal growth and development perspective that emphasizes five key principles as the foundation for peace and joy. He is the Managing Partner of Kramer Chandler, a real estate business founded in 1922; a founding partner of Real Connex, an award-winning real estate technology platform; and an active member of YPO (Young Presidents' Organization).
Website: www.heyjoshkramer.com
Instagram: theunicorninyou
Book Website: http://www.theunicorninyou.com/
Contact: [email protected]
Link to purchase: The Unicorn in You: A Path to Peace and Joy – Kindle edition by Kramer, Joshua. Religion & Spirituality Kindle eBooks @ Amazon.com.