Westlake Village, CA, 6th Dec 2021, ZEXPRWIRE, Want to become a real estate mogul in Los Angeles but don't have access to capital? Ouse is leveraging Web3 to provide a blockchain solution with the introduction of Ouse Token.
Ouse Token is a "meme token with function" slated to drop on December, 15, 2022. It's a real estate focused token developed on Binance Smart Chain (BSC) and distributed on PancakeSwap.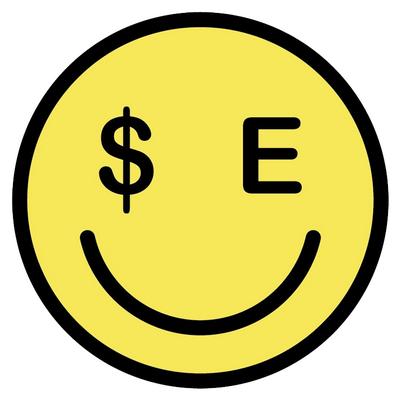 You can use Ouse Token to purchase NFTs of luxury real estate while playing Ouse's flagship game MetaMLS which is launching in early 2022. Players can collect, buy, sell, and trade NFTs of Los Angeles homes in augmented reality.
According to Curbed LA, "More than 64 percent of households in (Los Angeles) were occupied by renters…" The team at Ouse feels your pain and wants to help!
Ouse is building out a corner in the metaverse using advanced mapping technology to anchor NTFs to real world luxury and celebrity addresses. You can buy, sell and trade your NFTs using OuseToken on MetaMLS.
Tai Savet, celebrity real estate agent, television producer (VH1's Love & Listings) and Ouse CEO says, "Imagine, you are walking down the street and you see a new home for sale. It's just another property you can't afford, right? Wrong. With Ouse Token now a virtual NFT representation of that property it's within reach! Want to live amongst the stars in Malibu? You can do it in the metaverse in Ouse MetaMLS when you buy a real estate NFT!"
Be the first to purchase a luxury or celebrity real estate NFT using Ouse Token. Or, start small with a MetaMLS bungalow around the corner. The options are limitless with Ouse.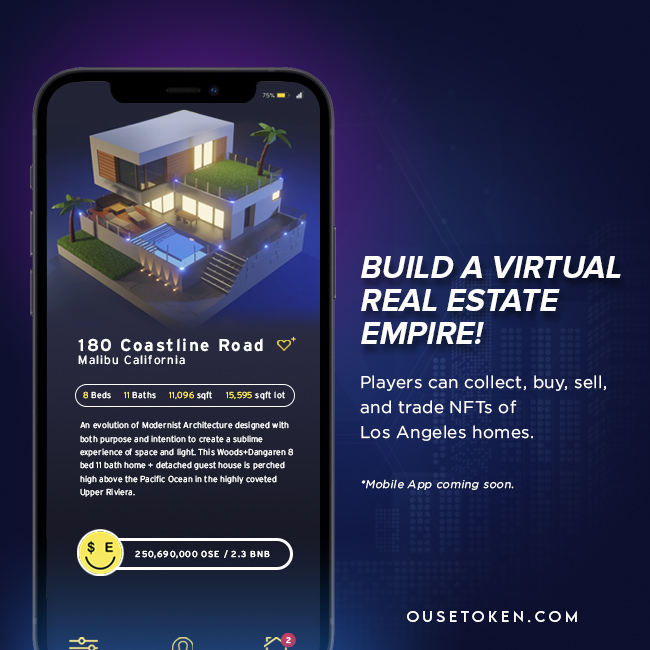 Every NFT in the collection is backed by a real word data set linked via smart contract to your art. It's Web3 meets Los Angeles real estate in an engaging game of investment strategy.
Do you know parts of Los Angeles that few others do? Your unique perspective could mean big profits on Ouse MetaMLS.
For instance, a juice bar is opening next to a yoga studio in your neighborhood. Invest in the surrounding community and watch your NFTs rise in value as demand increases.
But you don't need to play Ouse MetaMLS to get in on the fun. You can buy Ouse Token on PancakeSwap and participate in the meme token revolution independently of the game!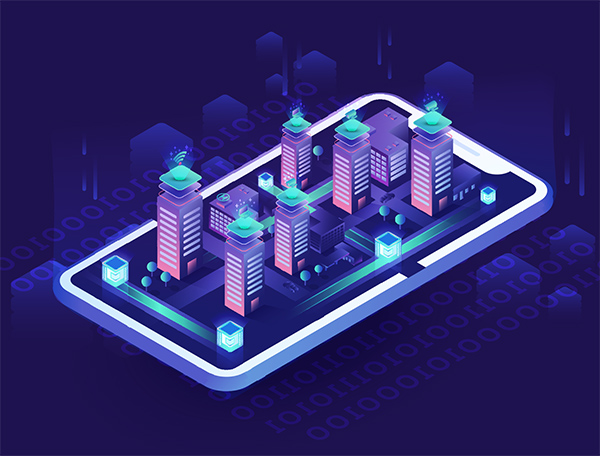 Ouse Inc. is the first virtual real estate NFT agency to be licensed by the State of California Department of Real Estate (DRE). Game play is intended for purchase of digital NFTs only, physical property is not included.
Telegram: @ousetoken
Instagram: @ousetoken
Twitter: @ousetoken
The post Ouse Token – Lets Players Buy and Sell NFTs of Luxury Properties using Cryptocurrency appeared first on Zex PR Wire.