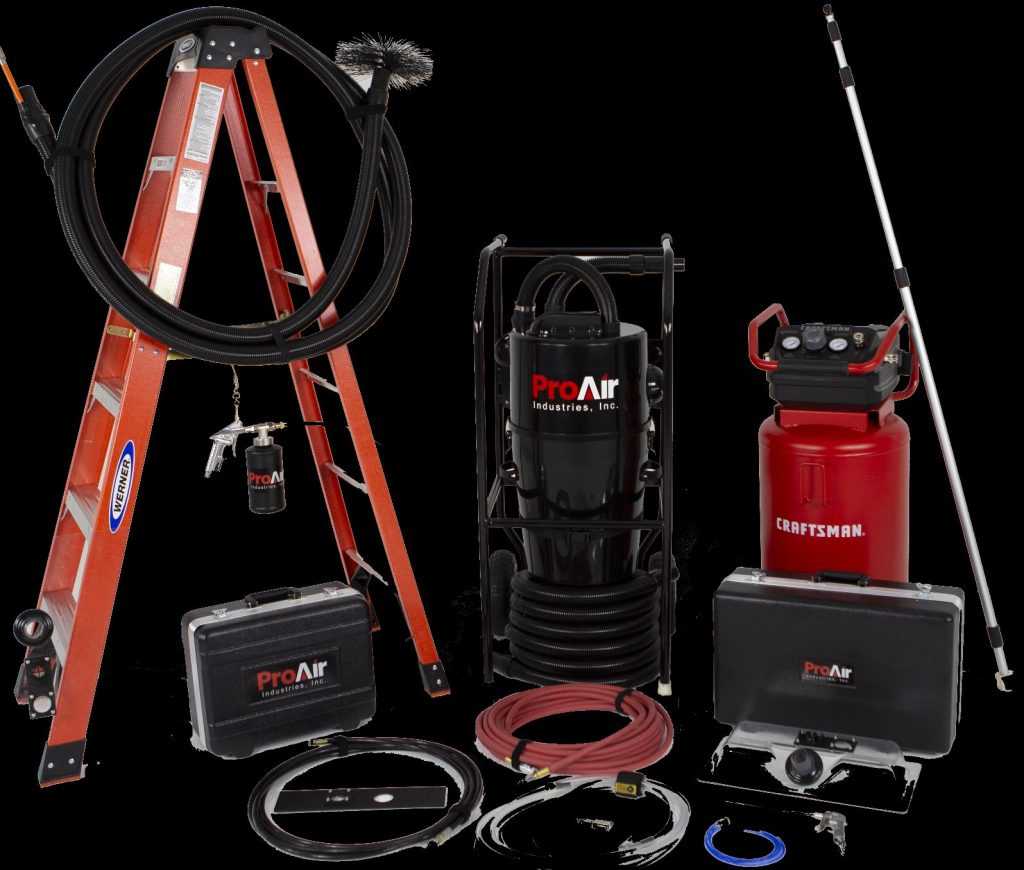 Santa Ana, CA, 2nd July 2021, ZEXPRWIRE – ProAir Industries Inc is a company that deals in air duct cleaning equipment. Recently, it has been announced that the ProAir equipment is the topmost rated equipment. ProAir duct cleaning equipment has been proved to be one of the best in the business. Their sole mission is to provide the best service possible in the field of duct cleaning. This Industry has helped a lot of businessmen to establish their own air duct cleaning businesses by providing the best equipment.
Due to the pandemic situation, a lot of people have lost their jobs. It's a very tough time to even get a new job in this period of crisis. Therefore, a lot of people opted to start afresh by establishing their own air duct cleaning business. And for those people, ProAir Industries Inc has come as a boon in disguise. They also have an online training program where they describe how the equipment works and train people so that they can start their own duct cleaning business.
After purchasing duct cleaning equipment from ProAir Industries, Tanner Bryant, CEO of  Pacific Air duct cleaning services said, " We have been using this equipment with great success and currently have 4 complete units. With our success in duct cleaning it is currently overtaking our 30-year carpet & tile cleaning company". Not only that but also Guy Johnson, Operations Manager of Johnson & Johnson said, " I have owned the ProAir equipment for about two years and have used it in many buildings and very satisfied with how easy it was to train my guys how to operate the equipment. I have made more than $100,000 in adding duct cleaning to our services ".
The ProAir Industries ranked top rated equipment for two consecutive years because of the following reasons:
First among all the reasons is the value it provides to its customers. Not to mention the quality of the equipment is top class.
Along with the equipment, it also provides demos in a video format to all the customers so that the process of duct cleaning becomes easier.
The equipment comes in a package and all the things that are necessary for air duct cleaning are included in that package. So, there is no need to buy each item separately.
The best part of this is that the cost of the entire air duct cleaning package is very reasonable and is affordable for anyone.
About ProAir Industries Inc: #1 Air Duct Cleaning Equipment & Supplies – ProAir Industries, Inc. (proaireq.com) is a company that provides various types of equipment which can be used for air duct cleaning services. This company is ranked as No one among the highly rated companies that deal in various types of air duct cleaning equipment. The country of origin of the Industry is Santa Ana, California and the main objective of the company is to educate people about air duct cleaning and its necessities and provide value in terms of air duct cleaning services to the customers.
Contact Details
Name – Jeff Bryant
E-mail – [email protected]
Phone no – (714) 475-1333, (800) 701-5110
Company – ProAir Industries, Inc.
Address – 1510 E Edinger Ave Unit D, Santa Ana, CA 92705, United States
Website: Click Here
The post ProAir Industries Inc. declares its win as the top-rated equipment industry for the second time appeared first on Zex PR Wire.