Proleo.io, a multi-service digital provider, has announced a partnership with Selfpause, making the organization their official sponsor of mental health. According to the World Health Organization, mental health represents a state of well-being, rather than the absence of symptoms of mental illness. However, mental health awareness is on the rise, despite the general social stigma surrounding the topic.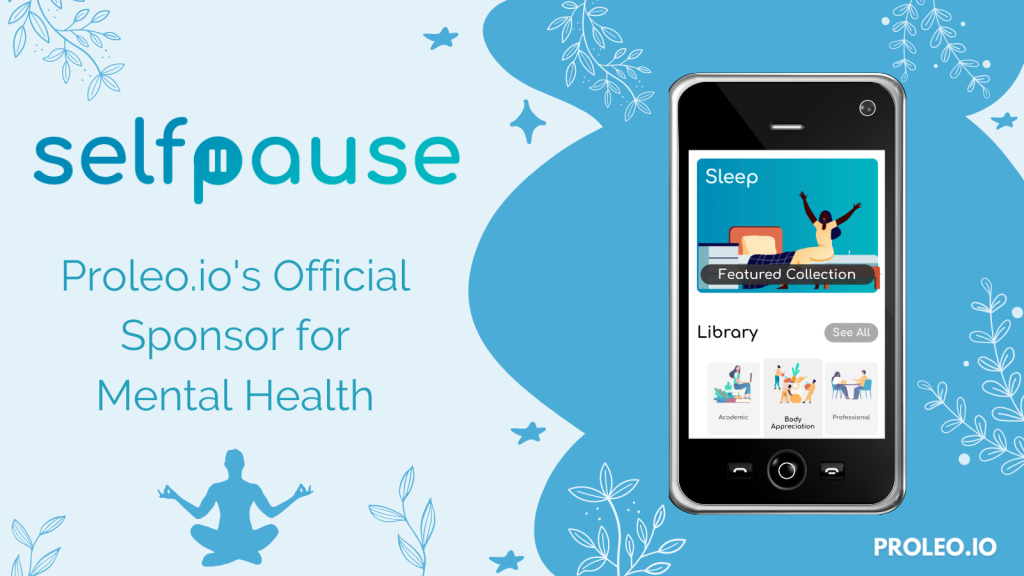 It is amazing for Proleo.io to bring Selfpause on board because it is a leading digital therapy provider. Interestingly, Selfpause aims to make mental health awareness part of a global culture. They believe that talking openly about mental health and providing ways to improve is essential. The platform helps to relieve stress and improves users' mental states by providing clear objectives through affirmation practices.
As much as Selfpause focuses on improving mental health and wellness, their partners must also be aligned with their vision of improving mental health on a global scale. Through Proleo.io, their vision will be further established.
Proleo.io has shown the most significant concern for its users regarding the existing premise by spotting and prioritizing mental health. At the same time, it still provides a comprehensive marketing and public relations service to the digital community. This partnership with Selfpause is unique! Why? It will help Proleo.io and its users embrace mental wellness in both the workplace and everyday experiences. Furthermore, this partnership will also help its users learn how to take a break and attend to their mental health instead of having their daily routine affect their mental stability.
Proleo.io believes that with consistent affirmations the productivity of its users will improve! This partnership is a massive win for Proleo.io!
About Selfpause
Selfpause is a digital platform that provides users with affirmations. These affirmations relate to all major professions, including health, financial, and ancestral needs. Selfpause provides its users with the ability to choose, listen to, and create positive affirmations across a single platform. Categorized tracks are arranged for users according to their category of choice to take inspiration from. Selfpause ensures that no individual is left behind, providing them with the tools needed for success.
Website | Twitter | Instagram | LinkedIn | YouTube
About Proleo.io
Proleo.io is a multi-service digital provider that works across the marketing and PR sector of digital projects to offer business solutions for productive, profitable, and efficient results. Proleo.io focuses on blockchain technology and provides PR services to blockchain projects to help them grow at different levels. Proleo.io is the go-to solution for an ideal blockchain PR agency and will surely improve the standards of a project within the digital ecosystem.
Website | Twitter | YouTube | Instagram | Facebook | LinkedIn
Media Contact:
Proleo.io
Contact: [email protected]