RainMaker Games raised $20 million on Copper Launch and has been listed on Uniswap and PanCakeSwap with the help of an amazing community. RainMaker Games is building a thriving ecosystem where the players and members indulge in play-to-earn games, earn tokens, and interact with each other for free. The users will use the $RAIN token as the main medium of exchange. The project also announced $RAIN staking is live. ERC-20 $RAIN holders can now stake their tokens to earn APY starting from 500%.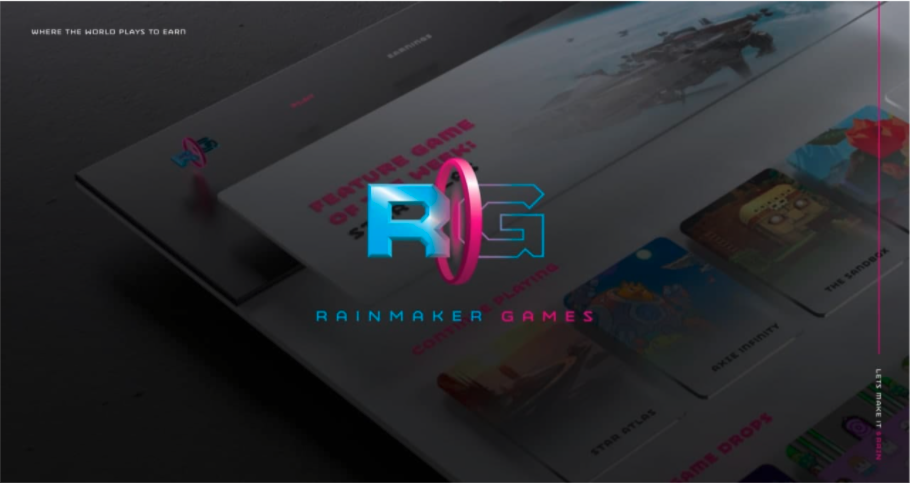 Largest Play-to-Earn Game Platform
RainMaker is bringing one of the largest consortium of P2E games to the forefront and merging it with blockchain technology with a personalized user experience system. On RainMaker, users can play free games, and the user's interaction data is used to create personalized experiences according to their skill level and interests.
The platform has a centralized player verification system that vets the players and makes it easier for them to join guilds according to their expertise and platform-provided scoring. Down the line, the RainMaker community will also interact with an NFT marketplace to exchange and rent GameFi NFTs, and they can be also synced with the gameplay.
$RAIN Token for Every Transaction
The $RAIN decentralized token is the main medium of exchange, allowing participants and players to engage securely. Users will also receive rewards in $RAIN tokens.
Players will also earn $RAIN tokens by playing games, and with it, will be able to unlock exclusive drops and become a better part of the community by transferring their earnings. The users can also transfer the $RAIN tokens between different games they are playing.
Benefits for the Entire Community
On RainMaker, four types of participants can join in. The games join and play hundreds of P2E games, and they can innovatively connect with each other.
The Games also launch airdrops and promotional airdrops to attract more gamers to engage with the platform. Then there are Guilds that give access to an extensive database of pre-verified gamers and build teams of the best players without wasting time and money finding new players and vetting them for their skills.
Lastly, the platform attracts $RAIN investors who hold the RAIN tokens and earn by contributing to the platform. For those hold $RAIN, they can alsoto to https://staking.rmg.io/ and either deposit RAIN directly into the pool and earn staking rewards; or deposit their RAIN-ETH Uniswap LP tokens after adding liquidity to Uniswap.
The reserve is currently seeded with 25,000,000 RAIN. The platform may increase the amount of RAIN available in the pool as tokens begin to vest and unlock from the Community Incentives reserve.
About RainMaker
RainMaker is a one-of-its-kind Play to Earn platform representing a large repository of players while letting them play different games and engage with the platform via the $RAIN tokens. The platform offers personalized user experiences by understanding the gamer's preferences, interests, and skill level. RainMaker has also teamed up with Genopets to build and run the world's first move-to-earn NFT game, which will further bring new experiences to the gaming community.
Media Contact
Will Deane
Email: [email protected]
PR – Cryptoshib.com
Email – [email protected]