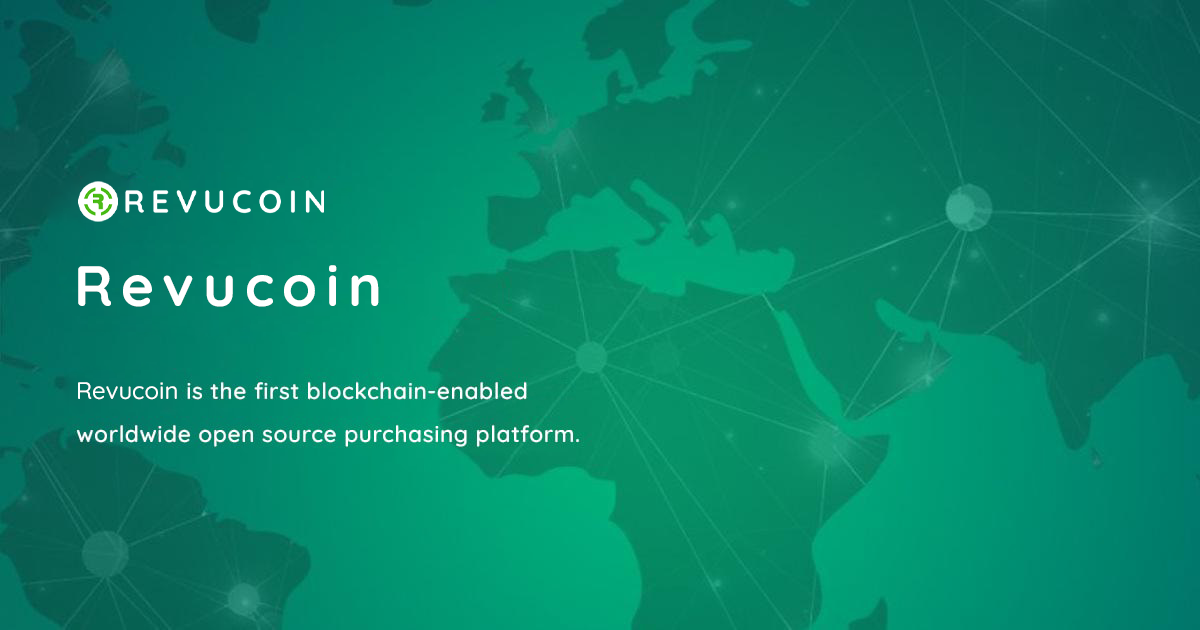 Bristol, UK, 27th Feb 2022, ZEXPRWIRE, A growing number of cryptocurrencies have been launched on the market throughout the year, and cryptocurrencies have gained momentum over the past few years. It appears there is a new upcoming cryptocurrency that is attracting many investors' attention. This cryptocurrency is called Revucoin Token, which is said to be the first open-source blockchain purchase platform.
What is Revucoin Token (REVU)?
In the protocol's whitepaper, Revucoin Token is described as the world's first blockchain-based global buying platform, which allows customers to buy products from the most popular web stores across the United States, Europe, and China. Revucoin mentions that it provides seamless consumer experience and provides end-to-end delivery capabilities worldwide.
With blockchain technology, Revucoin has set out to change e-commerce. It acts as an e-commerce and e-commerce delivery place for online stores. Revucoin's blockchain features are expected to allow the protocol to scale instantly with brand recognition.
By using Revucoin Token, customers will essentially get better prices, lower shipping fees, and faster delivery.
A standard REVU token will be used as the basis of the protocol, and will serve as the primary access token for users. Revucoin Token platforms will also accept other tokens like Bitcoin, ETH, and BNB. A blockchain payment gateway will connect retail and E-commerce payments.
In the Revucoin Currency Exchange Protocol (RCEP), you can exchange Revucoin Token with Bitcoin, Ethereum, and other Tokens at the best rates.
Revucoin Currency Exchange Protocol (RCEP) will find the best rates for exchanging Revucoin Token with Bitcoin, Ethereum, and other Tokens.
The Revucoin Platform will allow big enterprises like Amazon (Amazon, Nike, Adidas, Zara, Ebay, etc) and small retailers to connect to them and present their products. This will give them the ability to compete with the largest E-commerce sites with the lowest fees.
After that, we would have Revucoin's Virtual Mall, which would be the place for customers to go shopping in the virtual world from the comfort of their own home wearing only VR headsets.
This will save consumers time and provide them with the best products for the best prices in an entirely new and unique shopping experience.
Governance
Revucoin's governance mechanism is community-based. Validators have the ability to vote on network updates, including technical changes, upgrades, fee changes, and more. Community-based governance mechanisms are ideal because they provide secure and transparent governance. Notably community vote on proposals based on consensus. A Validator can submit a proposal to the community for a vote.
Bottom line
Revucoin is currently running stage two of its REVU token pre-sale, which will end in a couple weeks. If you are interested in buying the Revucoin crypto, you will need to visit the website.
Users can buy this cryptocurrency by clicking the "Buy REVU Tokens" button and adding their details like a username and email address to create an account with Revucoin Token. Initially, you will only be able to buy on public presale, then on all known exchanges such as Binance, Kraken, and Kucoin.
More than 31,000 people participated in its initial coin offering (ICO) at the time of writing, with the price of 1 REVU token at US$ 0.013 at the time of writing.
Official website: https://revucoin.org/
The post Revucoin Token – What investors should know about Revucoin appeared first on Zex PR Wire.