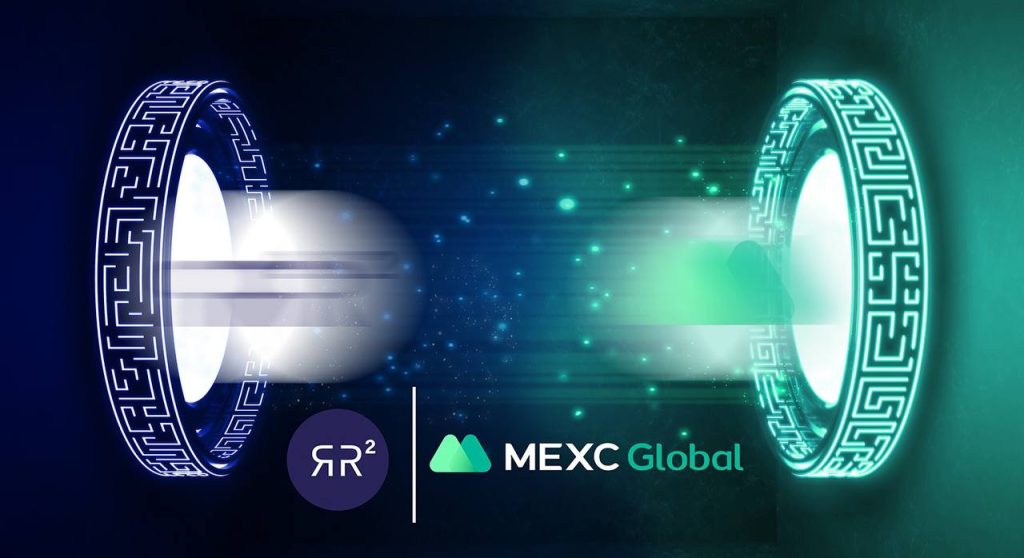 Press Release: RR² Capital is delighted to announce a strategic partnership with one of the world's leading digital asset exchanges, MEXC Global.
August 15th, Lisbon, Portugal – RR² Capital and MEXC Global have agreed on a mutually beneficial partnership. Through this close-knit partnership, RR² will seek to introduce new, viable projects that they have directly invested in, to MEXC enabling the opportunity for a potential listing. In return, MEXC will introduce solid start-ups in search of funding from a pioneering Venture Capital (VC) firm like RR² Capital.
What is MEXC Global?
MEXC Global is one of the world's leading digital asset exchanges. Trusted by over 7 million users in more than 70 countries around the world, the MEXC platform delivers a superlative trading experience with secure, safe, and speedy transactions, more than 1,100 listed cryptocurrencies, and intuitive usage.
Some of MEXC Global's mainstream offerings include Bitcoin (BTC), Ethereum (ETH), Dogecoin (DOGE), and MX Tokens (MX), to name a few. Additionally, we carefully screen up-and-coming altcoin projects to offer a wide selection of the most promising hidden crypto gems from across the globe. With MEXC, you can buy, sell or trade a variety of altcoins like Solana (SOL), Cosmos (ATOM), Near Protocol (NEAR), STEPN (GMT), AlephZero (AZERO), Avalanche(AVAX), Elrond Gold(EGLD), Gala Games (GALA), Matic Network (MATIC) and more.
Speaking about recent partnership, RR² Capital's Richard Seiler said:
"At RR² Capital, we aim to work with industry leaders. Working with MEXC has shown us that they are aiming to grow their global reach to compete at the highest level. MEXC has an incredible team focused on constantly improving and learning about the market they are building in. We are very pleased to be working to introduce new projects we have invested in to MEXC when they choose an exchange for listing and launching."
About RR² Capital
RR² Capital is a Lisbon-based Venture Capital (VC) firm empowering the 'new internet'. RR² specializes in disruptive technology spaces such as decentralized ledger technology, Artificial Intelligence (AI), machine learning and digital assets. They believe that many traditional businesses and organizations will implement these technologies, adding immense value to the core of those businesses.
RR² Capital's mission is to capture value by investing in early stage projects and teams who are leading innovation and disruption within the Web 3.0 space. The team operates a strategy centered on a long-term vision, developing long standing relationships, utilizing trusted advisors in decision-making, building an integrated network of first-movers and instilling the trait of flexibility in its team.
This has positioned RR² Capital as experts in value creation, reporting 1,011% returns across a portfolio of 140+ investments in 2022.
For more information about RR² Capital and our expansive disruptive technology-focussed investment portfolio, visit their website here or send us a mail here.
Follow RR² Capital on Twitter.
Media Contact Details
Contact Email: [email protected]
RR2 is the source of this content. This Press Release is for informational purposes only. The information does not constitute investment advice or an offer to invest.