Jaipur, Rajasthan, India — Following the COVID-19 setback, a lot of businesses are now slowly returning to normalcy. Many companies anticipate the emergence and evolution of new and existing business trends, setting ambitious goals for 2022. And who better to know about the upcoming latest thing than Cream Group's Ryan Bishti, a hospitality entrepreneur and specialist who starts cutting-edge trends in the hospitality sector?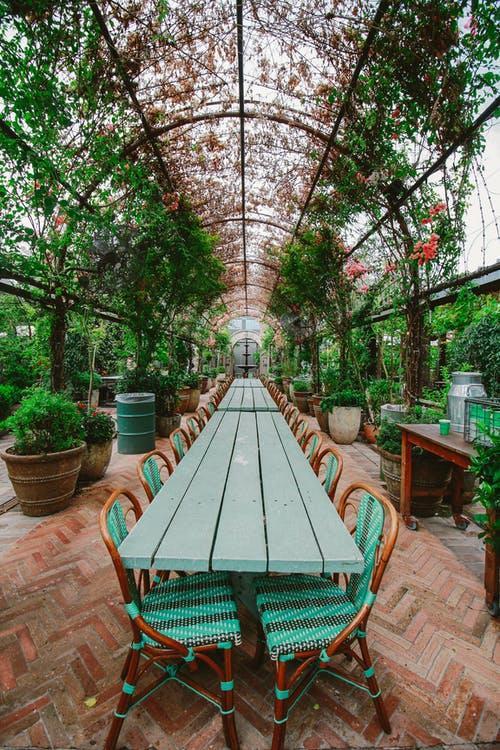 Ryan Bishti is a restaurant and hospitality visionary who has built a name for himself in the dining industry, inventing a new method to improve the eating experience. Cirque le Soir, his first nightlife business, turned into an instant institution, and that speaks volumes about his successes.
His enterprise, Cream Group, is now one of London's finest entertainment and hospitality businesses. Cream Group began with the goal of providing unique customer experiences and has progressively grown into one of the world's premium hospitality firms.
Cream Group stands out from other high-end nightlife companies, restaurants, and fast-casual dining establishments because of its creativity and innovation, thanks in part to Bishti's take-no-prisoners approach.
"I'm a hard negotiator," he admits. "I also look for gaps of the markets or niche, any kind of niche opening in different sectors. And I come and my team comes from a very creative background, so we think outside the box, which has always led us to be market leaders in any sector we go into."
Ryan Bishti: What Makes a Hospitality Business Innovative — and Profitable
"What is the best business advice?" is a broad and imprecise question that could send most into a spiral in seconds. But according to Bishti, one of the most important things to remember is that it's better to take on responsibilities with confidence rather than just setting boundaries.
He cautions budding executives to pay attention to the small stuff — and hire the best help you can. "My days are productive because I have an assistant who organizes my schedule to aid me in making the best of every working day," he explains. "I always make plans to dispense payments ahead of time. I didn't take loans; I didn't owe any organizations."
Employing the most incredible people allows you to focus on bringing in new business ideas, closing deals, and building a reputable brand. But don't underestimate the value of technology in running a hospitality or dining establishment. There are several top business management software programs that may assist you in running your company more efficiently and providing faster services in 2022.
Ryan Bishti: 2022's Hottest Hospitality Trends
The marketing and digital footprints of hospitality businesses have changed. According to Bishti, several concept-based organizations are coming into play right now. The days of just hiring an interior designer to open a restaurant, bar, or nightclub are long gone. Even if your business has the best interior design, furniture, and other amenities, that may not be enough to keep the crowds coming.
Consumers are now exposed to more versatile trends and lifestyles. They're willing to try new things and have higher expectations for experiences. As a result, they look forward to exploring novel services.
Social media is one of the most common tools to entice people through your doors. It's a quick and current way of informing customers of the content they'll be able to obtain from a night out, dining, or drinking experience — and then share on their favorite platform. In addition, social media helps raise consumer expectations of what your brand has to offer.
As a result, people may decide where they'll spend their evenings based on how much content they can gather from social media. When customers are having a blast — and posting about it — that's good for business.
You could consider using reflective finishes for your interior to accommodate customers' selfies, for example. They will unintentionally be your brand's ambassadors while having fun and making memories. According to Bishti, this attracts more clients to nightlife and dining spots.
Ryan Bishti's Latest Project
Ryan Bishti of Cream Group has not stopped inventing and implementing improved approaches to delight clients. His artistic talent will be on display in 2022, as new projects are in the works and ready to premiere. According to Bishti, his next immersive experience project is called Adulthood.
"The concept is the first of its kind. We are reinventing the old conventional arcade but bringing it back into the future," says Ryan Bishti. Adulthood will feature competitive socializing, fast-casual meals, and alcoholic beverages in a very modern and aesthetically beautiful setting — a fresh take on old-school arcade games where adults will be welcome to relive their youth.
Bishti adds that now the ex-head chef of Zuma has joined Cream Group as the head chef, the company will be pushing the boundaries on food offerings. Another concept is on the way, based on serving a variety of popular international cuisines worldwide. One thing is absolutely certain — with Ryan Bishti at the helm, it's bound to be the hottest spot in town.
Media Contact:
Name: Shailesh Kumar
Email: [email protected]
Address: New Sanganer Road, 47/195, Rajat Path, Mansarovar, Jaipur, Rajasthan 302020