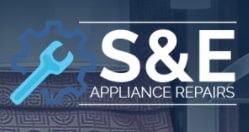 S & E Appliance Repairs helps people overcome the gloom of broken appliances with their fast services.

Washington, DC, 3rd August 2022, ZEXPRWIRE, As more people continue to use garbage disposals in their kitchens, the need for reliable garbage disposal repair in the US has also surged.
Locally owned and operated business in Washington DC offers their clients premium appliance services at affordable rates. They're best known for their top-of-the-line garbage disposal repair service across North Virginia and Washington DC. The company aims to make garbage cleanup a breeze for their clients. With years of experience in the industry, S&E Appliance Repair has become one of the fastest-growing appliance repair companies in Washington DC.
S&E Appliance Repairs has a team of experienced technicians and plumbers on board who understand that garbage disposal issues can lead to clogging and water leakage. They believe that Improper garbage disposal also affects the environment negatively.
A representative of the company stated, "Clogged or jammed garbage disposals can turn into a massive plumbing problem in no time. Therefore, we offer same-day garbage disposal repair services to our clients. If you've got garbage disposal at home, you should make sure that it's working properly. If you think it's out-of-order, don't delay further. Contact us as soon as you can to prevent clogging, and let us extend the life of your garbage disposal for a longer period."
From leaks and jams in the garbage disposal to other issues such as the malfunctioning impellor or motor, they can fix all types of garbage disposal issues for their clients. They're known among their clients for their excellent response time and services. In addition to garbage disposal repair, the company also offers a wide range of other services, including but not limited to refrigerator, dishwasher, washing machine, drier, oven, and freezer repair.
S&E Appliance Repair doesn't take extra service charges from their clients for garbage disposal on weekends and evenings. Residents in Washington looking for reliable repair services can contact The company using the contact information mentioned below.
About S & E Appliance Repairs
S & E Appliance Repairs is an experienced appliance repair company in Washington with a track record of providing comprehensive home appliance repair services to its clients at affordable prices. Their services include refrigerator repair services, garbage disposal repair, dishwasher repair, freezer repair, oven repair, and washer and drier repair.
Media Contacts
Company Name:-S & E Appliance Repairs
Website: http://www.dcappliancetechs.com/
Phone: 2024489077
Email: [email protected]
The Post S and E Appliance Repair Offers Same-Day Garbage Disposal Repair Service with No Extra Service Charges appeared first on Zex PR Wire