Las Vegas, Nevada — Soeleish Las Vegas Magazine announces Chef Daniel San of Korican – Hibachi Fusion as their August 2022 cover feature entrepreneur. Soeleish Las Vegas Magazine is a one-of-a-kind magazine. SLVM is the first magazine dedicated to small business owners and entrepreneurs in Las Vegas. It's purpose is to recognize the efforts and successes of Las Vegas small business owners and entrepreneurs. SLVM is a monthly magazine covering business, lifestyle, information, and technology. Soeleish Las Vegas Magazine is Las Vegas' #1 magazine for small business owners.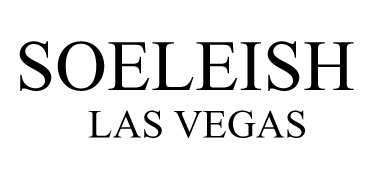 Korican Fusion is a one-of-kind Korean and Puerto Rican "Teppanyaki Fusion" or as some would call "Hibachi" food vendor for any events, festivals, or even the privacy of your home to cater to your guest. Korican Fusion offers a once-in-a-lifetime TEPPANYAKI EXPERIENCE with a show, entertainment, music, and more! If you're looking for a licensed personal teppanyaki / hibachi chef to provide the most memorable experience at your next event, Korican Fusion is the right company for you. Large or small, Korican Fusion does it all! Get in touch with @koricanfusion to plan the perfect meal for business events, birthdays, weddings, catering, and more! The only Korean and Puerto Rican fusion Teppanyaki in the whole world! The BEST show in Vegas!!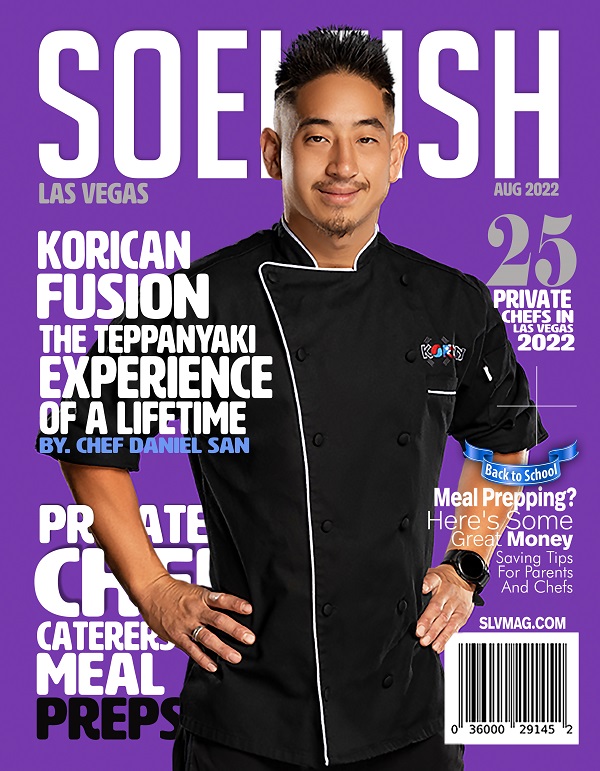 — Personal Teppanyaki / Hibachi Chef
— Food Vendor / Private Events
— Korean/Puerto Rican Hibachi Fusion
— And More
Korican Fusion LLC
www.koricanfusion.com
[email protected]
702-610-1472
Instagram:
@koricanfusion
Facebook:
@koricanfusion
Twitter:
@koricanfusion
Yelp:
Korican Fusion
Cover Photography Credit:
Anneli Adolfsson Photography
https://anneliphoto.com
Instagram:
@anneliphoto
Instagram:
@amafotostudios
Individuals who are interested in purchasing a hard copy of the August 2022 Issue of SOELEISH LAS VEGAS MAGAZINE can do so at SLVMAG.COM.
Media Contact:
Company Name: Soeleish LLC
Contact Person: Rebecca L. Bennett
Email: [email protected]
Phone: 702-721-9788
Website: https://slvmag.com