Elgin, IL, 12th June 2022, ZEXPRWIRE, Cutting Edge Window Tinting, a commercial and residential window tinting company, is providing quality tinted windows to protect your interior and skin this summer.
Window tinting is one of the best ways to keep your home and vehicle cool in the hot summer months, and you'll even notice these benefits during shorter days. The sun's rays can cause heat buildup inside a vehicle or building that leads directly to uncomfortable discomfort for everyone who spends time there; however, with window film installed on all glass surfaces (including doors) obstructions are reduced significantly reducing visibility but also cutting down energy costs!
Cutting Edge Window Tinting is providing the perfect window tinting solution for people who want to protect their cars and homes from harsh sunlight. These quality window tints from Cutting Edge Window Tint will not only keep the interiors of buildings and vehicles cool but will also help to reduce the amount of energy you use, and will also reduce glare that is usually high during summer months.
"For many people, summertime is synonymous with road trips and vacations. However, before you hit the road, ensure that your vehicle is prepared for the journey ahead and its possible adverse weather. In addition to getting a tune-up and filling up the tank, you should also consider investing in window tinting," says Cutting Edge Window Tinting owner, Junior Quiroga. "Tinted windows can bring many benefits to your car other than just the comfort and style. Tinted windows help to prevent the harsh UV rays emission from getting to your skin, and also help preserve the value of your vehicle by protecting the interior from fading and cracking."
Homeowners who install Cutting Edge Window Tinting products on their windows will also enjoy a number of benefits. The most obvious benefit is increased comfort, as window film helps to keep homes cooler in the summer months. Additionally, window film can help to reduce energy costs by blocking out sunlight that would otherwise heat up a home. And finally, window film provides added privacy and security for homeowners.
"Installing window tinting is a one-time installation cost, as opposed to installing air conditioners, which require an installation cost as well as ongoing operating and maintenance costs. Summertime means higher cooling costs for many households, especially if your home is oriented to let the heat in," says Cutting Edge Window Tinting owner, Junior Quiroga. "Houses with tinted windows have the potential to reject about 84% of heat from the sun, and also depending on which window film you decide to install, you can also protect your home from the infra-red heat too! The benefits of installing quality window films in your homes and vehicles cannot be overemphasized; I recommend that everyone who hasn't yet done so, should definitely get them set up."
While most people are aware of the benefits that window tints can have for their cars, not as many realize that installing residential window tinting film can provide similar benefits for their homes, which will actually improve the overall health and well-being of the building's residents.
Consider getting window tinting for your car or home this summer if you want to keep it safe from the sun. Cutting Edge Window Tinting has a wide range of high-quality window film options to meet and exceedevery needs and expectations. To learn more and to be protected, contact them today!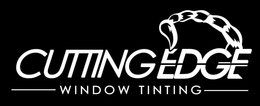 Media Contacts
Name: Cutting Edge Window Tinting
Address: 408 Brook St, Elgin, IL 60120, United States
Phone: +1 847-429-2479
Website: Cutting Edge Window Tinting  
Facebook Link: https://www.facebook.com/cuttingedgewt
Instagram: https://www.instagram.com/cuttingedgewt/?hl=en
Youtube: https://www.youtube.com/channel/UCghxahGWEZt5qWoXg6gA2YQ
Twitter: https://twitter.com/EdgeTinting
Pinterest: https://www.pinterest.com/VisitCuttingEdgeWT/
Quora: https://cuttingedgewindowtintingsspace.quora.com/
Tiktok: tiktok.com/@cuttingedgewt1
The post Summer Is Almost Here, Protect Your Interior And Skin With Tinted Windows From Cutting Edge Window Tinting appeared first on Zex PR Wire.