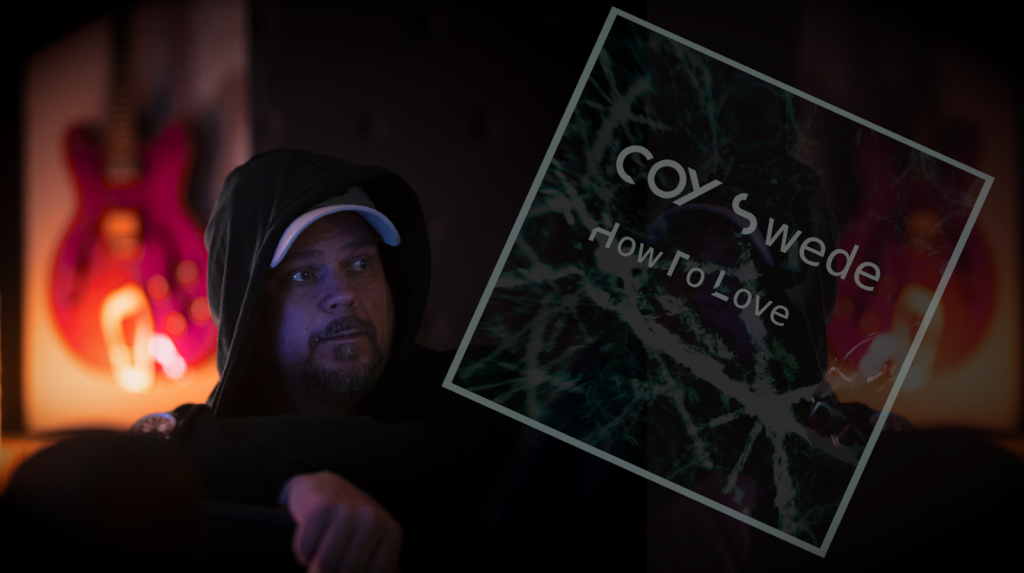 Stockholm, Sweden, 21st April 2021, ZEXPRWIRE – Thom Maximus Holmberg, with the artist name COY Swede, is a music producer and songwriter from Stockholm. "How to Love" is his eighth single. Thom is still a relatively new name in EDM and Pop, he debuted in 2019 but is gaining more and more listeners. His song "You Are" has, for example, been voted one of the best songs of 2020 by the independent music blog Electro Wow.
On his latest single "Believe in Us", Thom collaborated with Camila Carballo, a Swedish singer and influencer. He has previously worked with several international artists, including Andres Majo, a music producer who has been nominated for a Grammy twice. On the upcoming single "How to Love", he join forces with more artists and musicians from the platform SoundBetter, including Luke Coulson on vocals, DJ Jaytech and Winnie Sofia.
In the long run, Thom wants to break new ground with his music through more influences. He works hard to make the lyrics feel right to him, but the listener has to interpret it in his own way. A good song allows and opens up for several perspectives, Thom thinks.
This is what he says about the upcoming song "How to Love".
First of all, I wanted to send out the message that we learn how to love, but that you alone have the right to decide who or which they are. Today, there are many people around us who still do not know, can or dare to live their lives to the fullest as they really want. We are born with a free will to decide who is in the driver seat for that trip. What motivates you can either drive you to a freer life or not. Sometimes it can feel like it is out of reach but, it's just to keep going, dare to chase the rainbow, move on, let go and learn in the meantime what love is to you.
You will find "How to Love" on all major music streaming services from April 29. 
Here you can do a pre-save on the upcoming song and get a small teaser.
How To Love by COY Swede (hypeddit.com)
Media Contacts
Manager: Andreas Ljungman [email protected]
Website: Click Here
Instagram: @coyswedeofficial
Spotify: Click Here
The post Swedish EDM artist COY Swede releases new single "How to Love" April 29! appeared first on Zex PR Wire.