Rajkot, Gujarat, India — We are adapting to change in a safer way. If last year taught us anything, it's that when faced with huge obstacles, we found ways to be innovative and creative in order to make even the most difficult conditions more favorable.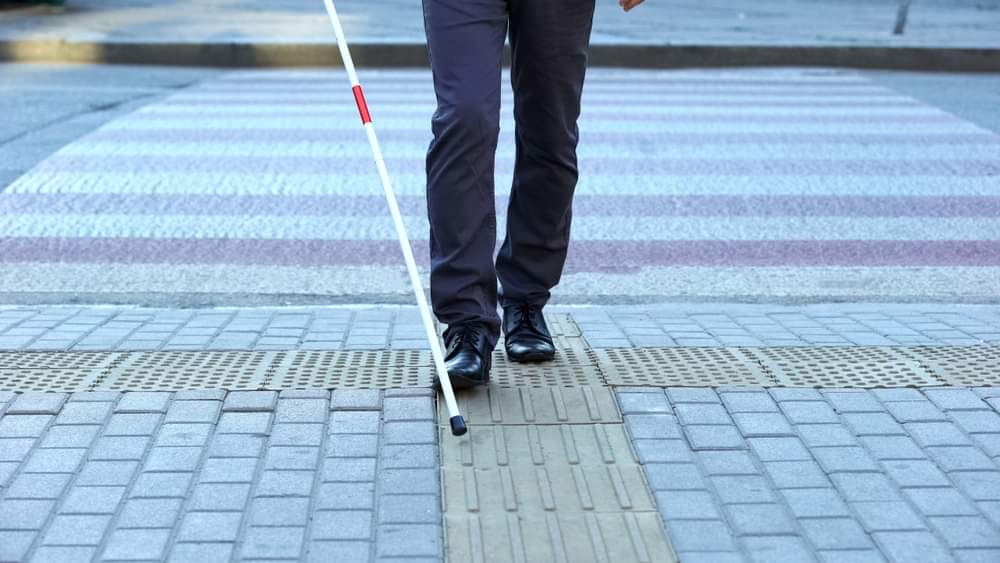 In many aspects, the year 2020 is proving to be a turning point. By 2022, we will have made significant progress toward establishing a more inclusive and disabled-friendly environment. Even the world's most industrialized nations confront infrastructure challenges for persons of determination (PoD). It is unusual for such a wonderful cause to be elevated to a national priority. We are paving the way for a more inclusive future in which physical disabilities are no longer a barrier to success.
The following are some of the advantages to our community:
A stronger sense of collective responsibility and unity.
Feelings of anxiety among patrons and the wider public are reduced.
Physical changes not only make a location safer but also more pleasant to be in.
Community & Public Places which need enhanced Safety Measures Include:
Storefronts and Sidewalks
Parks & Recreation
Parking
Seating areas on the Street
Centers for Community Development
Temple Sites
Zones of Work
Amusement Areas are an example of community and public venues that require enhanced security.
Let's have a look at the primary solutions that will improve our public places, buildings, and properties:
Tactile Ground Surface Indicator (TGSI)
TGSIs, also referred to as detectable alerting signs or tactile awareness indicators, are standardized walking surfaces that provide information through texture and sound to those who are blind or have low vision. Metal, rubber, stone, or plastic inserts are commonly used, although they can also be incorporated into concrete ground surfaces. TGSI's are classified into two groups:
TGSIs that attract attention to important hazards, such as the start of a stairway or the edge of a platform, are known as warning TGSIs.
Guidance TGSI's – sometimes called navigational devices — are devices that help people find their way around. TGSI's are intended to direct a person down a specific route.
Physically Challenged People's Recreation and Leisure
Playgrounds and fitness equipment are available to all children and adults, regardless of their physical abilities. When it comes to designing an inclusive playground, the possibilities are unlimited.
The Playground does not just feature a special layout for them. It is only when play is done in a group that it becomes enjoyable. Eminent Tactiles provides all-inclusive tactile solutions that may be enjoyed by anyone.
Building and construction, civil and engineering, commerce, healthcare, and government organizations are among the many industries that Eminent Tactile serves in India and around the world. They're frequently employed at Metro Stations, Bus Ports, and other public spaces.
Our Eminent Tactile's next-generation ground surface indicator is unique in the market because of the versatility and cost-effectiveness of its hardwearing modular solution.
Mr. Bhavin Ghelani, Founder and Project Manager of Eminent Tactiles, remarked, "We were able to produce a product that was exceptionally strong and had a wear resistance similar to granite by employing stainless steel."
"Our product stands out from the industry since it's simple to set up, comes in a variety of colors, and complies with strict public access restrictions," says the Founder.
Over 200 Indian towns employ Eminent's Tactile Indicators to ensure that vision-impaired people can securely and freely use public access points like bridges, ports, walkways, bus stops, car parks, roadsides, and staircases.
Eminent's nationwide installation teams were able to install their "Peel and stick "down-time," allowing pedestrians to walk on them straight immediately, thanks to the product's ease of installation and guaranteed longevity.
"Our research and development department works collaboratively with our tech team, resulting in a truly outstanding product ready for international success."
There are several varieties of tactile pavement, each with its own set of colors and symbols that indicate different meanings. Tactile bricks are usually painted bright colors to make them more apparent to partially sighted pedestrians, for example, requires a color difference of at least 70% between the tactile bricks and the surrounding pavement. For this purpose, many countries choose a bright yellow color. The pavement extrusions must also adhere to a strict code. Tiles with 'blister lines,' or parallel lines of truncated domes, signify the transition from the sidewalk to the road in the United Kingdom. Similarly, 'offset blister lines,' or staggering domes, alert vision-impaired people of a railway platform's edge.
Because the disability is not in the person, but in the barriers of physical space, tactile surfaces are absolutely essential in architecture and urban planning, allowing the visually impaired to negotiate risks in the built world more readily. Architects should actively research the accessibility rules of their local country or district to incorporate them most effectively. It is even feasible to make these functional items an additional value for architectural design by following these fundamental guidelines, resulting in inclusive buildings that, from their details, improve the lives of all their occupants.
Let us place tactile indicators in public spaces where they are needed, as a game-changer for persons with disabilities on their road to a more fulfilled life.
Media Contact:
Company Name – Eminent Tactiles
Website – https://tactileindicators.in/
Email – [email protected]