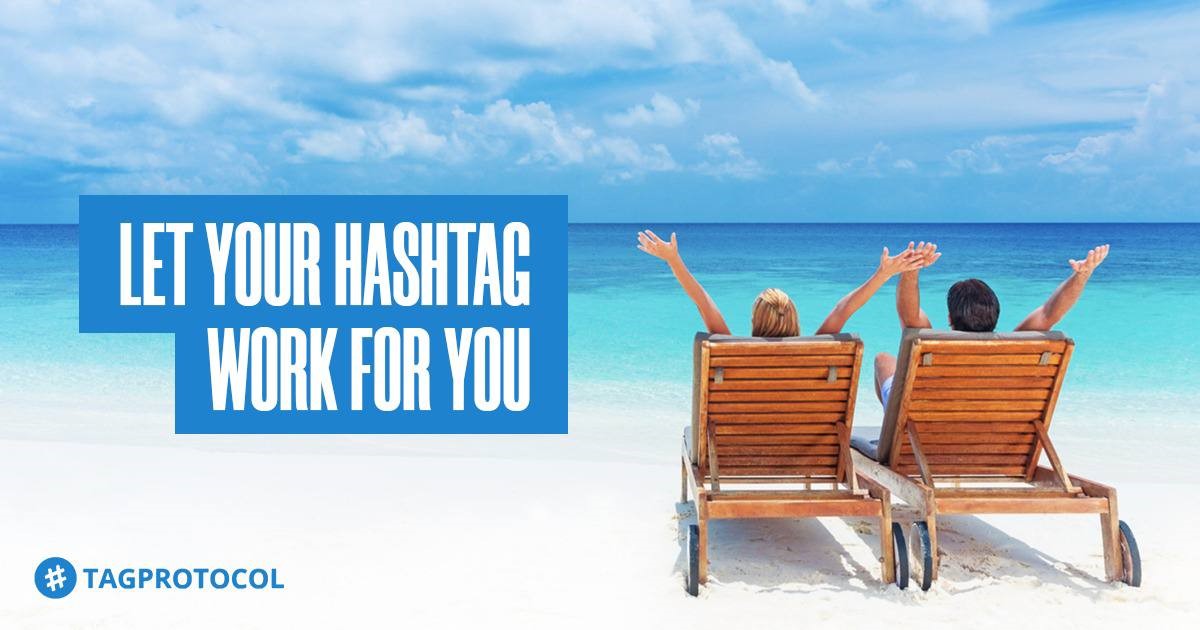 Dubai, UAE, 2nd Dec 2021, ZEXPRWIRE, Tag Protocol, a Digital Autonomous Organization (DAO) that uses NFT technology to monetize social media hashtags, is launching on Binance Smart Chain. The project's ecosystem contains many unique NFT-based products targeted at creating decent earning opportunities for its users. The products on this Decentralized Finance (DeFi) suite are launching subsequently according to the road map. Some products such as Tagcoin, the native token for the project, are already live. The digital token is available in PanCake Swap and SushiSwap.
The project operates hashtag registration, staking, and trading services. It will allow users to register their social media hashtags and officially own them, just as people register and own domains names. Users will receive a newly minted Hashtag NFT token upon registering a unique hashtag. The NFT will be sent to their wallets and they can stake them in staking pools to earn Tagcoins (the native token for the Tag Protocol ecosystem). Tagcoin holders can exchange them for other cryptocurrencies such as Binance (BNB) and BUSD (Binance USD) on the Tagcoin Exchange platform.  Tokenized hashtags can also be traded for other cryptocurrencies on the Hashtag Auction Market place.
According to the project founder, Tag Protocol is a performance-based NFT project that ventures into an unexplored area (Social media hashtags) with many opportunities.
"NFT's is a new niche in the blockchain and cryptocurrency world has allowed people to monetize items that the world never imagined could be monetized. People are tokenizing and selling anything from artwork to tweets to rocks. Why can't we monetize performance-based items such as Twitter hashtags, which allows a vast majority of social media users to earn? It is for this reason that we have come up with Tag Protocol, "said the project's founder and CEO Vishal Gupta. "People of all age groups use social media, especially Twitter, and we believe it is the right niche to help users monetize their efforts," he added.
The project also offers other earning opportunities apart from staking Tagcoin and trading tokenized hashtags. It has a referral program where referrers receive a 25% commission on every sale. Additionally, users can deposit the native token to the liquidity pool and earn passive income.    
One can also register as an oracle to earn from aggregating and ranking Twitter performance data to aid in the Tagcoin distribution program for staked hashtags.
Tag Protocol is launching at a time when the majority of the people are coming to terms with the reality that NFTs are here to stay. The market is becoming more stable and predictable. The market is experiencing steady growth with many creators, investors, and collectors joining the movement.
Vishal Gupta is an experienced software architect who has worked with many ventures across multiple industries including software development, luxury goods, advertising, consumer internet, and financial services. Currently, the tech enthusiast is focussing on Blockchain and cryptocurrency technologies, which he believes holds great opportunities for many industries, especially the financial sector.
Web: https://www.tagprotocol.com/
Twitter: https://twitter.com/tagprotocol
Telegram: https://t.me/joinchat/hXU5C0blSLc1ZDBl
The post Tag Protocol Launches The first NFT Project for Social Media Hashtags appeared first on Zex PR Wire.