Miami Beach, Florida, United States — Businessman, executive, entrepreneur, and philanthropist Emil Michael's career has spanned various roles, including as Uber's chief business officer and as a tech consultant to several successful startups including Gopuff and Revolut. But it all wouldn't be possible without his formative years at Harvard, where, according to Michael, he first learned how to be a successful investor and entrepreneur while completing his undergraduate degree.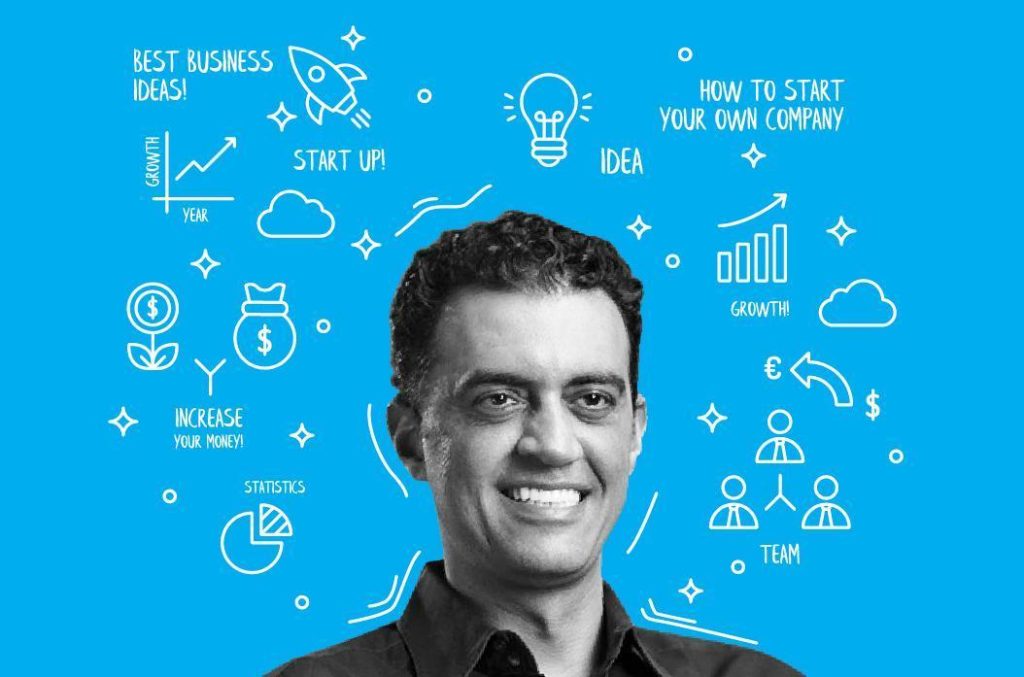 He says, "I was a public school kid getting into Harvard. It was shock therapy for four years and introduced me to this whole other world of globally interesting people who succeeded in all different dimensions of life. I learned that there are certain social skills that you need to adapt to in order to have more opportunity to work with [big] companies or start those companies." Now Michael shares some of those valuable lessons to help up-and-coming entrepreneurs.
Emil Michael wants entrepreneurs to know that the most significant business advice he ever received is to lean into complex problems. "I got that from Bill Campbell," he says. Campbell advised Apple's Steve Jobs and Google co-founder Larry Page, and is the subject of the book Trillion Dollar Coach. "I was lucky enough to have someone like that at 25 years old. Campbell told me, 'Problems fester. And most people [choose to ignore the problem] until they have to.' But, he told me, 'If you can do the opposite of that, people will come to you with more problems, and you'll learn how to solve them faster. And your company will be better for it.' That's the best advice I've ever gotten," says Michael.
Expect Controversy To Come With Success
Differences and difficulties are a normal part of building a new business, says Emil Michael. "One of the lessons I have learned is that if you are building something important, no matter what it is, it is going to have some controversy," he explains. "If you look at Facebook, Amazon, and Google, and even Uber sort of had that heat early because we were running against the regulators who were protecting the taxi industry. So everything we did was poking the bear, so to speak. We were in the news a lot. We were always a company that someone wanted to talk about because, on the other side, people loved the service. Uber was changing people's lives."
Emil Michael: Don't Ignore Company Building While Scaling Business
Michael stresses the importance of developing a compliant company while building a business. "One of the macro lessons I've learned is that it is easy to ignore the company building while business is going well," he says. "If the business is going gangbusters, the company has to track alongside that. I mean that legal, finance, human resources manager training, all the stuff that makes a company sort of bulletproof. Try to track those together if you're going to hyperscale; if you don't, you're going to get into some trouble."
How much time should someone devote to company building? "It's really tough, and all comes down to the percentage of time you are devoting to it," explains Emil Michael. "If you devote 99% of your time to growth [and] 1% to company building, that is what you're going to get. But on the other hand, if you are more like 70% to 30%, then not only are you going to grow almost as fast, you are also going to sustain that growth for longer." According to Michael, that's because the company will have a more solid foundation. "Figuring out how much time the executive team spends on the company building is the sort of thing you have to really think about," he says.
Emil Michael: Tips for Fundraising
"On the fundraising side, the No. 1 piece of advice I have for entrepreneurs is: Don't get attached to an investor; instead, get attached to a process," says Michael. "What that means is decide what your process for fundraising is going to be, and try to be unemotional about firms and investors that come in and assess them objectively; don't fall in love."
Why is that? "If you do fall in love, you may end up taking a lower value deal than you should take, or you may evaluate how much you like that person, not about what their firm could bring to the table. So you want to be clear-eyed about choosing that. This is not to say that some investors don't add more value relative to others, but make that one of the criteria, not the only criteria."
How does he select which startups to get involved with? "My No. 1 concern is who is running it," says Emil Michael. "And because I have been a part of four founder-led startups, I highly value the difference between being an owner and a renter. When you are an owner, as opposed to a hired gun — someone who has been hired into a position in a business — the trade-offs you make are different. And if you are a missionary like me, meaning I get excited by missions, I could work as hard as I need to work because I believe it is something, and it is always in partnership with the person or people who started it."
Before joining a startup, Michael asks himself if it's a big enough idea that it could potentially change the world in some way. "Uber obviously changed the world in a lot of ways, reduced drunk driving, and gave an economic opportunity to drivers," he says.
Facing the Future of Tech
Emil Michael is eager about enterprise and work from home software companies. "It's hard not to be excited. This is truly game-changing," he says. "It is going to be a big factor in the way we work as an industry and as a country, and frankly, with the world. It's going to decrease the importance of Silicon Valley and increase the availability of tech jobs everywhere else in the country and the world. So I think it is a real democratizing force in a lot of ways."
He's also excited about the future of food delivery. "People are eating more global food, and so the food delivery companies are trying to add efficiency to what the old takeout model was," explains Emil Michael. The invention of a delivery service like Gopuff means that hungry users can get food any time of the day or night, not just during set delivery hours, which used to be the norm. "Now, they generalize the delivery network underneath it so that the delivery person is always available and the variety you can get is great," he says. "So I do think this industry has a lot of legs to go, and people are just going to use that more than they have [going forward]."
Media Contact:
Name: Emil Michael
Website: https://emilmichael.com/
Address: Miami Beach, Florida, United States