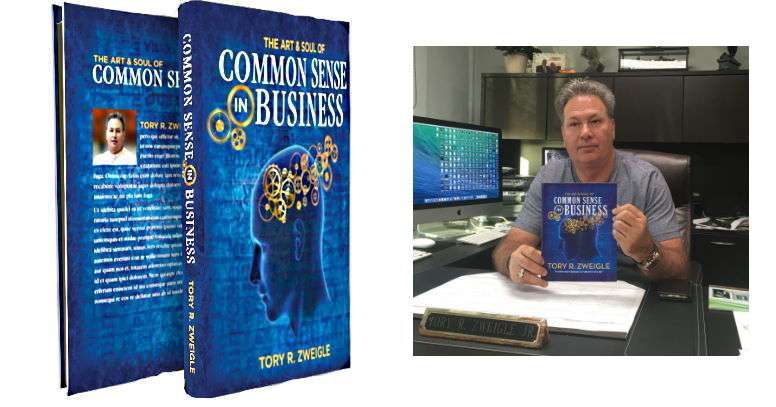 Newport Beach, CA, 16thDec 2021, ZEXPRWIRE, Announcing the release of "The Art and Soul of Common Sense in Business" written by Tory Zweigle, an entrepreneur who has made his success as a creative thinker and entrepreneur. In this book, he offers readers advice on how they can start their own successful businesses. He discusses the importance of creating your own culture at work, understanding what makes customers happy and making sure that you're always looking for new opportunities to grow. Mr. Zweigle also shares insights into how to make the most out of every situation when it comes to working with people in different cultures; leveraging social media; finding ways to be more productive; and understanding what motivates employees.
This is a book written for people who love creativity. Loaded with colorful anecdotes from Tory Zweigle's days as a young entrepreneur selling avocados, inventions, and starting over 100 businesses. The Art & Soul of Common Sense In Business is a book about looking in the life of business with a sharper set of lenses.
Tory Zweigle is a serial entrepreneur who has owned everything from n avocado stand to a factory. He is perhaps best known as the inventor or "waterwalls", custom artistic walls featuring a flow of water. His waterfalls have been purchased by Kings, musicians, movie stars, casinos, hotels, restaurants, spas, custom homes, doctor offices and auto dealerships.
Media Contact details
Company Name: Common Sense of Business
Contact Person: Tory Zweigle
Company website: toryzweigle.com
Company Email: Click Here
Company Phone: (888) 519-3933
The post The Art and Soul of Common Sense in Business- by Tory Zweigle appeared first on Zex PR Wire.