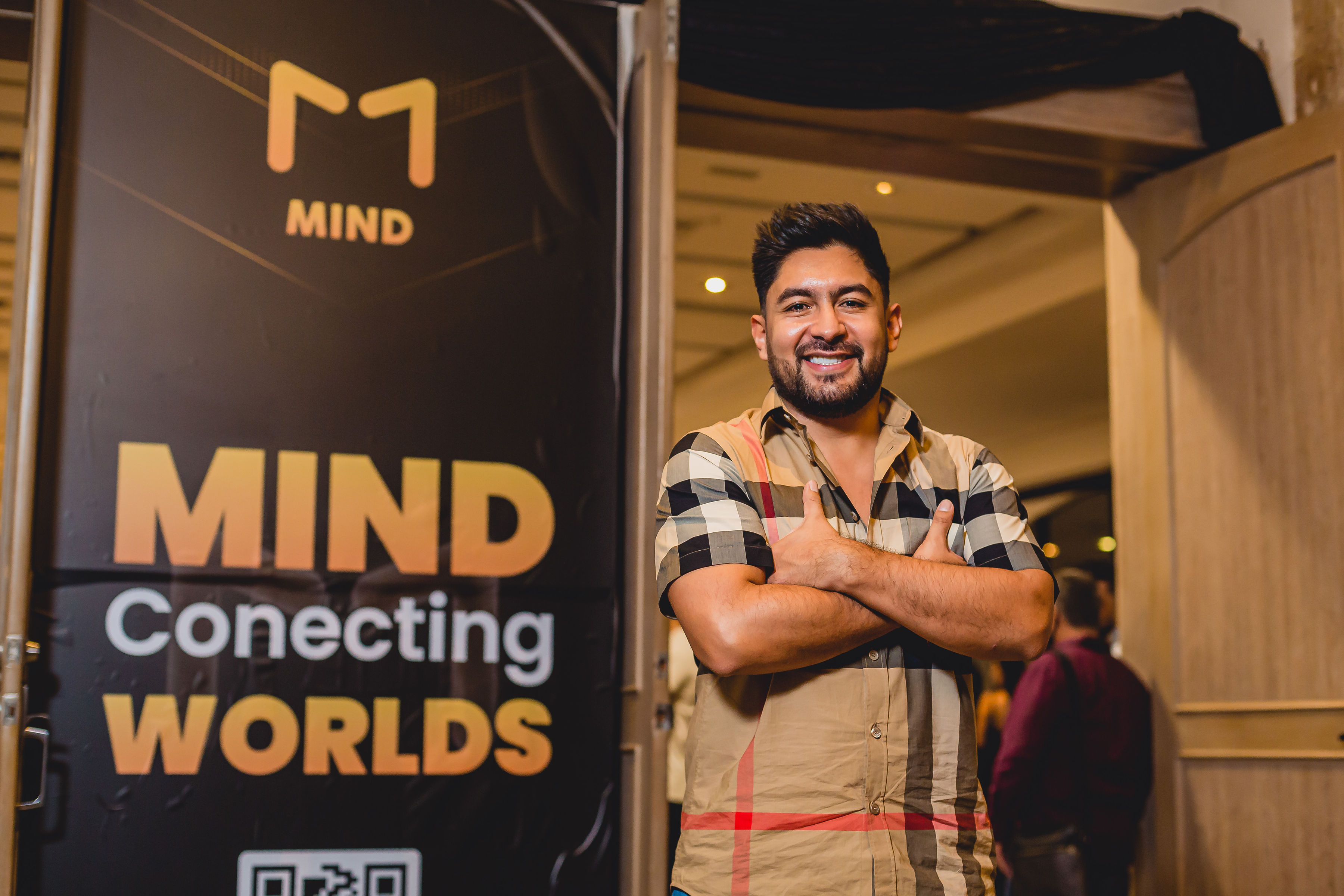 Medellin, Colombia, 23rd March 2022, ZEXPRWIRE, The event held at the Dann Carlton Medellin Hotel called "Crypto Experiences II" was organized by MIND and was a total success with attendees from all over Latin America and the United States. Prominent entrepreneurs gave a conference to explain the current panorama of the crypto world and open new business opportunities, among them Juan Diego Gomez, Inmanuel Cape, Luis Alejandro Marín, and from El Salvador Andrei Bayona and Alejandro Muñoz, who educated attendees about the legal side of belonging to Bitcoin City.
The night ended with the NFT art auction featuring pieces of Tio Rico from MIND's gallery, worth 2.7 Ethereum, and a private dinner with entrepreneurs to promote business among the community. This is MIND's way of presenting its financial solutions with an interest in encouraging growth to its local communities and promoting tangible business development to those interested in being a part of it. MIND also announced they will be the official broker in Colombia for the Bitcoin City land development from El Salvador. All this has been timed to introduce MIND's new payment and POS system specifically for crypto transactions called UNI, built for all business types. It was first made available in March and is already available on the web as a promotion during the month of March it will be free for all businesses, to help boost the crypto economy.
Mind announced that it will be releasing three new collections of NFTs that have benefits with MIND tokens and access to a MIND CARD in three modes Black, Blue, and Silver.
MIND is a leader in the crypto community and therefore promotes events where business relationships in this sector are encouraged. Thus, the Hotel Dann Carlton Medellin hosted a special edition of Crypto Shark Tank also organized by MIND, where more than 30 entrepreneurs were presented to raise funds. In this way, the Hotel Dann Carlton Medellin stands out for being one of the first hotels in Colombia to initiate the process of research, education, and implementation to receive crypto as a means of payment and positioning itself at the forefront of the new economy.
For more information please follow MIND:
The post The Crypto Community Meets In Medellín at "Crypto Experiences II" As MIND Announces The Official Launch Of Their Crypto Payment System. appeared first on Zex PR Wire.