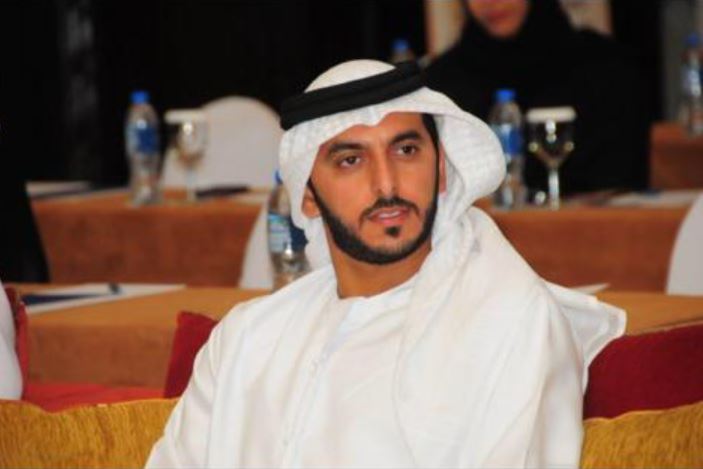 Abu Dhabi, UAE, 2nd Feb 2022, ZEXPRWIRE, Who is Bu Muhamed?  "Bu Muhamed" (Yahya Al Hosani), from UAE, born in the capital Abu Dhabi, is an economist and an administrator. He obtained a Bachelor's degree in Law and Economics in 2015, after which he began to harvest many awards and scientific certificates.
After obtaining his bachelor's degree, "Bu Muhamed" obtained a certificate of clearance and completion of the national service period in 2017, to continue to seek more scientific certificates, in 2019 he obtained a certificate of International English Language Skills for Vocational Education, and last but not least he obtained a  Master's degree in Business Administration from Abu Dhabi College of Management in 2021.
"Bu Muhamed" had also obtained academic certificates even before he reached the age of twenty. In 2008, he obtained the (ICDL and CEPA) certificates, and a year later he wanted his English to be like Arabic, so he obtained an (English Elementary) certificate from the Higher Colleges of Technology.
"Scientific degrees qualify you for fieldwork, but all of this comes with a strong will"
"Bu Muhamed" started early in 2008, he was appointed as an administrative assistant in the office of the Director General of the Emirates Identity Authority. His duties revolved around receiving personalities, exporting and supplying books, and attending and leaving, and then became an administrative assistant for the supervisor of audit offices, and he was supervising the attendance, Payout and stats.
"Bu Muhamed" continued his development in the Emirates Identity Authority, until he became an auditing administrator and a registration administrator, after which he moved to "Dynamic Smart Solutions" in 2016 and became a sales officer for the Gulf Cooperation Council countries.
His tasks were to achieve growth, design and implement business plans, expand the customer base, train and monitor the performance of sales representatives, acquire new business, and build a strong personality for the organization.
Also building and strengthening relationships with customers, by understanding their needs, identifying emerging markets and learning about new products and the state of competition.
All of these features that we mentioned made "Bu Muhamed" step steadily and become a "Human Resources Officer" in the company, to participate in setting the main objectives, preparing for the outsourcing activity in a profitable manner, and preparing the human resources plan with its components (recruitment / promotion / transfer /  Training/development/administrative/nationalization/allowances and bonuses).
It also follows up the pre- and post-appointment procedures, preparing the vacancy plan, preparing and following up the annual evaluations of employees, and following up on everything related to the tasks of the training unit and qualifying new employees.
Applying best practices for job satisfaction, following up on absence and interruption procedures, termination of service, and implementing disciplinary sanctions, among others.
Among the roles of Bu Muhammad, too, is the application of the Oracle ERP system, data entry into the system, making the necessary updates, reviewing the official books of the Human Resources Department, raising the Emiratisation rate, and attending meetings in place of the CEO if necessary.
After that, "Bu Muhamed" became the "Procurement and Administrative Services Officer"
His duties and roles were: coordinating with different departments and sections to organize purchasing activities, supervising the organization and development of the purchasing system, communicating with service providers, coordinating with the main procurement officer to review invoices, and performing any other tasks assigned by the Director of Support Services Department.
All that effort and dedication made Bu Muhamed one of the participants in conferences and symposia, in addition to winning prizes.
Bu Muhamed participated in the Innovation and Future Foresight Summit in 2019, the Arab Forum for Management and Development 2019, and also participated in the organization of the first conference for the Arab digital economy in 2018, and participated in removing rain residues from the streets of Abu Dhabi in 2016.
Participation in the 2015 EHS Conference on "How to identify Environment, Health and Safety", and received the "Outstanding Employee in Positive Energy" award from the Emirates Identity Authority in 2014. Bu Mohammed also contributed to organizing the Identity Authority's events and celebrations for the 42nd Union Day – Excellence in Performance  Distinguished from the Director General – Emirates Identity Authority in 2012, also excellence in work as an administrative assistant.
Bu Muhamad also participated in the success of the Federal National Council elections – the National Elections Committee in 2011, and obtained an experience certificate from the medical services in Abu Dhabi in the strange region between 7-2-2006 and 30-8-2006.
Bu Muhamad also received several training courses to develop his professional level, including:
-Workshop on Improving Commercial Licensing Procedures for the Emirate of Abu Dhabi.
 -Creativity at work by applying the distinguished standards of the federal entity.
 – Methods of proper language formulation of formal letters.
-Cybercrime and information security and confidentiality course
 Excellence in Customer Service Course.
 – Computer training course in PowerPoint, Excel, Internet Explorer, and many other certificates
"Bu Muhamed" possesses many skills, leadership personality, perseverance and activity, and this is what makes him always aspire to reach the highest level, and by being among his colleagues at work, he makes motivation fuel for them, and possesses the spirit of cooperation and love of teamwork, and helping others.
In addition to all of the above, "Bu Muhamed" has established an electronic marketing team via (Instagram and Snapchat), and has helped many government agencies, including the "Emirates Identity Authority" by executing and publishing advertising videos for them explaining the advantages of the new services provided by the authority.
"Bu Muhamed" for advertising offers the following services:
 Posting on Instagram and Snapchat
 -put in the highlights
– Post and Story
– Restaurants and cafes
 – Real estate and housing for rent
 – job advertisement
 – clothes and accessories
– Furniture and building supplies
 – electronic devices
 – Car numbers and phone numbers
 – Cars and road bikes
 – Boats and water bikes
To contact "Bo Mohamed" to advertise via:
Instagram: bu_mu7amed
Snapchat: bk.e
Email: Click Here
The post The Economist Bu Muhamed – The most important professional and academic achievements appeared first on Zex PR Wire.