Belfort, France – amoseeds was born from the determination of its founders, Boris Schottey and Loïc Dibon, to make the benefits of superfoods with strong nutritional properties and multiple health benefits, such as improved sleep, digestion, weight loss, energy, joint mobility, and stress relief, known to the public. In 2019, they released their first product: organic chia seeds. Their goal of popularizing these revitalizing foods was a real success, leading to the development of a large range of over 50 products, ranging from superfoods to dietary supplements.
A premium brand that attracts customers with its positioning
To stand out, the company has focused on excellence since its inception. amoseeds carefully selects its producers and suppliers in a responsible and sustainable manner and in conditions that ensure complete product traceability and transparency. All products are organic and grown in natural environments, ensuring high nutritional values and offering unparalleled quality and purity guarantees. The company is also strongly committed to customer satisfaction. Amoseeds' team is trained and formed in dietetics and nutrition to best support consumers in choosing their treatments and using the products.
A promising future for amoseeds thanks to this fundraising round
To accelerate its success, amoseeds is expanding its circle of investors and announcing a €2.4 million funding round with FPCI Food Invest fund, managed by Elevation Capital Partners, advised by its strategic partner FoodXpert, and the FPCI Invest Création 5.0 fund, managed by UI Investissement. This is a major and promising step for amoseeds, which aspires to great projects.
The company's positioning convinced investors to support amoseeds' remarkable growth. The program includes expanding to new countries in Europe and internationally, developing innovative products, and asserting its B2B business. And with development comes recruitment! A series of 20 new positions will be created to strengthen the teams based in Belfort, France and support this growth plan.
Boris Schottey and Loïc Dibon, the two co-founders of amoseeds, said, "we are very happy with this operation, which will allow us to grow faster and source the best products for the greatest satisfaction of our European consumers and their well-being. Our products help our customers. Every day, we read with pleasure their positive feedback and testimonies about the strong improvement in their daily lives. All of this gives us an even stronger desire to develop our range of organic superfoods."
FoodXpert, the Paris-based pan-European F&B consulting company, actively participated in the fundraising. Marc El Asmar, co-founder of FoodXpert, said, "we are delighted to be alongside amoseeds, a company that stands out in the market of superfoods and dietary supplements. Their fast and solid development demonstrates a strong vision of health in relation to our diet, a demand for quality products, and remarkable logistics. Boris and Loïc are two passionate and devoted founders, who we are proud to support."
Guillaume Blanchet, investment director at UI Investissement, said, "it is a real pride to join the adventure alongside these two talented young entrepreneurs, Boris and Loïc. We are convinced that amoseeds will be a great success for Belfort and the Bourgogne-Franche-Comté region."
amoseeds was supported on this fundraising round by Laure Pata from Consultis Audit, Alexandre Samama from Audit Expansion, and Cyrille Garnier from Ollyns law firm in Paris.
About Elevation Capital Partners – www.elevation-cp.com
Elevation Capital Partners invests in the capital of French and European SMEs and startups mainly through four investment strategies: growth, real estate, fund of funds, and overseas. With over 250 million euros of assets under management, Elevation Capital Partners (authorized by the AMF under no. GP-15000006) has more than 70 companies in its portfolio and is a signatory of the UN Principles for Responsible Investment (PRI).
Elevation Capital Partners reminds investors that the FPCI Food Invest fund carries a risk of capital loss, that the figures presented relate to past years, and that past performance is not a reliable indicator of future results.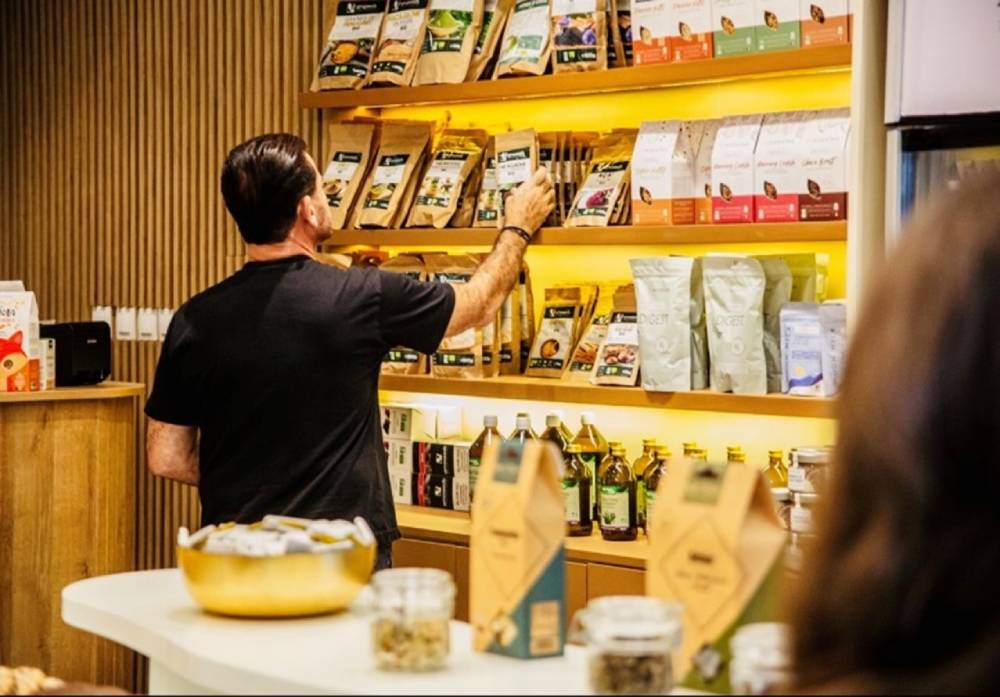 About FoodXpert – www.foodxpert.fr
FoodXpert is a pan-European consulting company that assists entrepreneurs in the Food & Beverage industry. With a team of 15 experts, FoodXpert is able to address the specific challenges of this industry to provide the best solutions and create maximum value.
FoodXpert also offers strategic consulting to institutional investors such as family offices, asset management companies, and real estate companies. Furthermore, through its private equity branch, FoodXpert invests directly in innovative F&B concepts in France and Europe.
About UI Investissement – www.ui-investissement.com
UI Investissement is an independent specialist in the development of unlisted French companies. For more than 50 years, UI has been working alongside leaders of SMEs, ETIs, and growing startups to create and develop economically and sustainably successful businesses.
UI Investissement manages nearly 1.5 billion euros in assets and invests with 400 leaders in essential sectors such as healthcare, agribusiness, industry, and services. The company relies on 13 offices throughout France.
UI Investissement invests in Bourgogne Franche Comté through its Invest Création 5.0 fund supported by the European Regional Development Fund.
Agence SHAN
Candide LOUNIANGOU
Tél. : +33 6 14 16 37 68
FoodXpert
Aurélie VINCENT
Tél. : +33 6 60 12 32 55
Amoseeds
Aurélie Marie BERGERY SALGADO
Tél. : +33 7 67 64 00 85