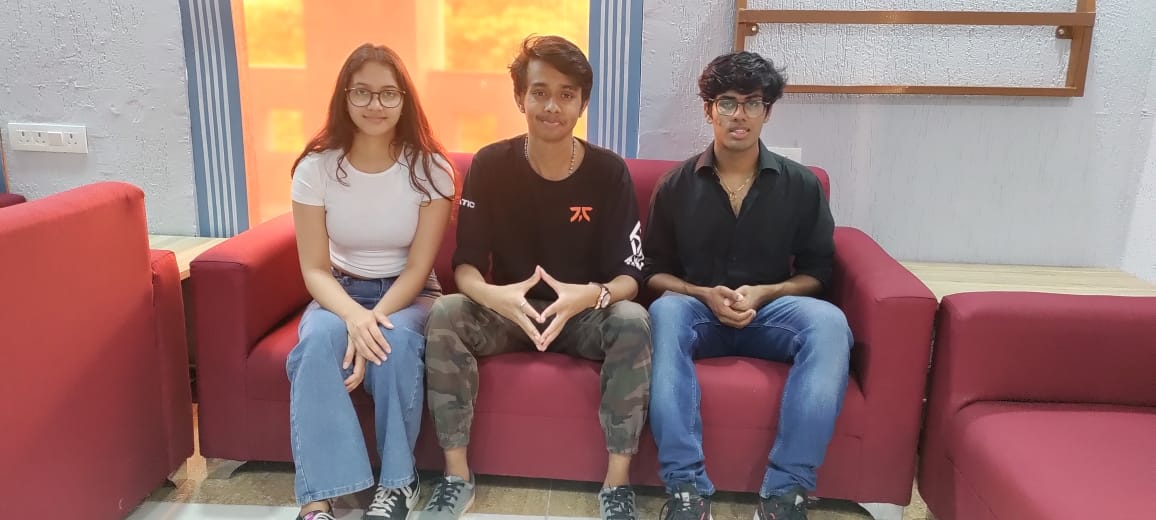 Hyderabad, Telangana, 3rd August 2022, ZEXPRWIRE, The Founder and CEO Appalla Saikiran ( Centre) , Has decided to Appoint Param Peddy Reddy ( Right Of Image) & Harshita Kasaudhan ( Left of Image ) as the Internship Recruitment Executives Of SCOPE .
Appalla Saikiran, Founder and CEO of SCOPE, a new-age holistic platform for budding entrepreneurs, venture capitalists, investors and industry experts, has recently been elected as one of the 11 most successful teenage entrepreneurs in India by The Big Red Group, an edtech firm.
At the age of just 17, Appalla came up with the idea to build a platform where every budding entrepreneur can get an opportunity to connect with the right mentors, industry experts and investors. His professional and academic journey is filled with several awards and accolades, including receiving the Global Kids Achievers Award for developing the SCOPE app, getting a seat at the Junior CEO program certified by Brown University and being one of the top-100 students across India selected by Google to visit their office.
Furthermore, Appalla has also recently been nominated as the International Partner for India at World Business Angel Investment Forum (WBAF). He will represent India at the next Grand Assembly and pave the way for it to join the world's largest forum of the equity investment market.
Appalla is currently spearheading SCOPE's strategic and business segments, overseeing the core application, and personifying its development plans.
SCOPE has currently launched it's PAID Internship recruitment drive program , which helps the young and aspiring professionals to get a good corporate work exposure and shape them for the Industry of tomorrow .
Currently Appalla Saikiran the Founder & CEO has Appointed Param Peddy Reddy & Harshita Kasaudhan the Internship recruitment executives of SCOPE.
" Param Peddy Reddy & Harshita Kasaudhan have my complete confidence that they will recruit the right talent as the interns of SCOPE and ensure that they develop and Striving and a learning environment with the SCOPE Internship Recruits " As mentioned by Appalla Saikiran.
Param Peddy Reddy & Harshita Kasaudhan help Appalla Saikiran in taking Strategic decisions regarding the SCOPE Internship drives and help levelling up the Internship Culture In SCOPE.
Param Peddy Reddy & Harshita Kasaudhan have said that " The corporate work exposure is at a stage where it needs more maturity, inclusivity and support to improve and enhance the existing capabilities of the students who are going to be the workforce of tomorrow . And by getting included in SCOPE INTERNSHIP drive as Executives , we'll now have access to those opportunities".
The Post The Internship Leaders Of SCOPE appeared first on Zex PR Wire