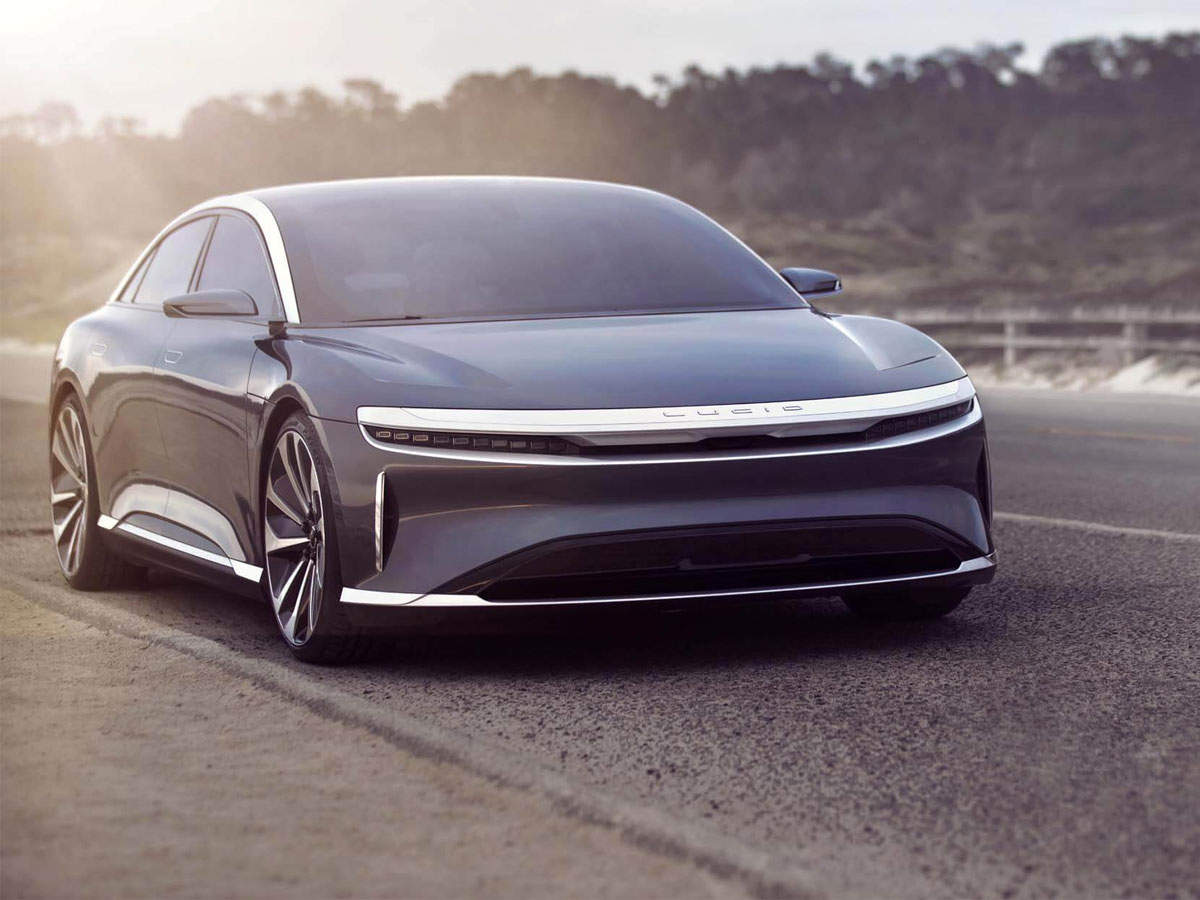 Lucid Motors unveiled its first vehicle, the Lucid Air electric sedan, at a virtual event from the company's Silicon Valley headquarters. The sedan will get up to 517 miles of range, can hit a quarter-mile in under 10 seconds, packs over 1,000 horsepower, and will have a base price of "under $80,000" (as long as the federal government sees fit to continue to give out tax credits to EV buyers).
The Lucid Air is over a decade in the making. Founded as Atieva in 2007, the company got its start making high performance batteries for all the Formula E racing teams. It changed its name to Lucid Motors in 2016 with the promise to to make a midsized sedan that feels like a massive, roomy flagship vehicle. The vehicle was supposed to be unveiled at the New York Auto Show earlier this year, but got delayed by the coronavirus pandemic.
Under direction of the former Tesla Model S lead engineer Peter Rawlinson — then Lucid Motors' CTO, now its CEO — there is a sense in the automotive world that Lucid has the internal knowledge and technical chops to tease Tesla's grip as maker of the ultimate electric luxury sedan.
It feels as if we already know a lot about this car even though today is its official public debut. Heck, The Verge went for a ride in an engineering prototype back in 2017.
But in case you haven't been following that closely, here's the rundown:
113 kWh battery pack
517 miles of range under perfect conditions
20-miles of range per minute of charging (DC fast charger)
nearly 60 percent of range in 20 minutes of charging
1,080 horsepower
0-60 mph in 2.5 seconds
a quarter-mile in 9.9 seconds
price range of $80,000-$169,000 before incentives, depending on the configuration
280-liter frunk (front trunk)
32-sensor advanced driving assistance system, including cameras, radar, ultrasonic, and LIDAR