The IT service industry has been booming since the time unknown. But what is this fuss about BaaS- Blockchain-as-a-service? Blockchain technology has found its application in numerous sectors. Through BaaS, a wider community of businesses will benefit from Blockchain technology. Was it a vague answer? Well, we bring you a deeper insight into the rise of Blockchain as a service and everything you need to know about it. Recently we had a brief discussion with Mr. Adrian, the Director of Block-Stars Pvt Ltd; a South Korean-based IT company. Let's hear what he has to say about the emergency of BaaS.
What exactly is BaaS?
"Just like Software as a service, in the BaaS model, businesses can benefit from blockchain technology without investing in it from scratch. Businesses can use a blockchain service provider's service and develop blockchain-based applications. As we know, Blockchain technology has decentralization as its main feature. Companies must be thoughtful about whether it is the right option." said Mr. Adrian from Block-Stars Pvt Ltd.
What are the advantages of BaaS?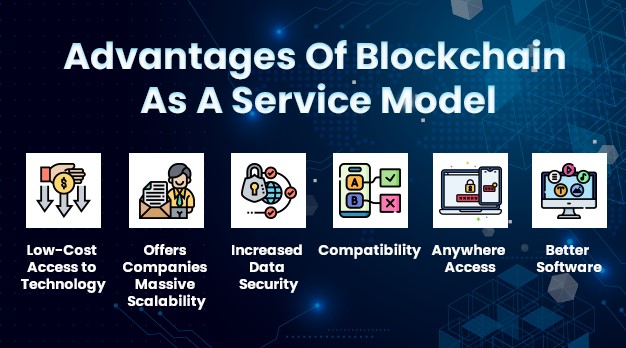 The Director of Block-Stars continued to explain, " According to Gartner, Blockchain would generate $3.1 trillion in its business by 2030, after its adoption rate increases from 2023. From affordable technology access to immense scalability, best data security to adaptability, universal accessibility, and more, BaaS will offer numerous benefits to businesses across the globe.
In which sectors Blockchain as a service can be used?
"Blockchain-as-a-service can be used for various functions, including streamlining stocktake, protecting sensitive customer information, registering property ownership, and even aiding in the launch of their own initial coin offering (ICO). E-commerce, energy and utilities, healthcare, manufacturing, beauty and cosmetics, telecom and media, retail and consumer goods, travel and transportation, education, Cloud, Government, and much more. The potential of BaaS is beyond imagination." adds Mr. Adrian.
Can you explain some use cases?
"Yes, let me take a recent project that we worked on. We offered our services in the creation of a token that helps consumers understand the supply chain. To be precise, a consumer will know the source of every product ingredient. This means no greenwashing. Through Blockchain technology, they bring transparency into the beauty and cosmetic industry. Their consumers can directly buy the products from their retain channels without any intermediaries, which is all enabled with this disruptive technology. Can you imagine Blockchain applied in the beauty and cosmetic industry? That's the potential of Blockchain technology !! " the director of Block-stars explains.
It was fascinating to understand that the rise of BaaS is here to stay. Many businesses can use it properly to gain a competitive edge in the market. We hope this conversation was helpful to our readers.
To know more about this Blockchain company in Seoul, visit the links given below
Website- https://blockstarsglobal.com/
Facebook- https://www.facebook.com/BlockStarsglobal/
Instagram-https://www.instagram.com/blockstarsglobal/
LinkedIn-https://www.linkedin.com/company/blockstarsglobal/
Twitter- https://twitter.com/blockstarsglobe