Pune, India — Summer days mean spending more time outside where you can enjoy the weather and take advantage of more daylight hours. But, often, this also means that you are on the road more frequently. So, with heavier use as you enjoy road trips, beach excursions and other activities, you must also contend with the eventuality of having extra sand, dirt and other trash find its way into your car.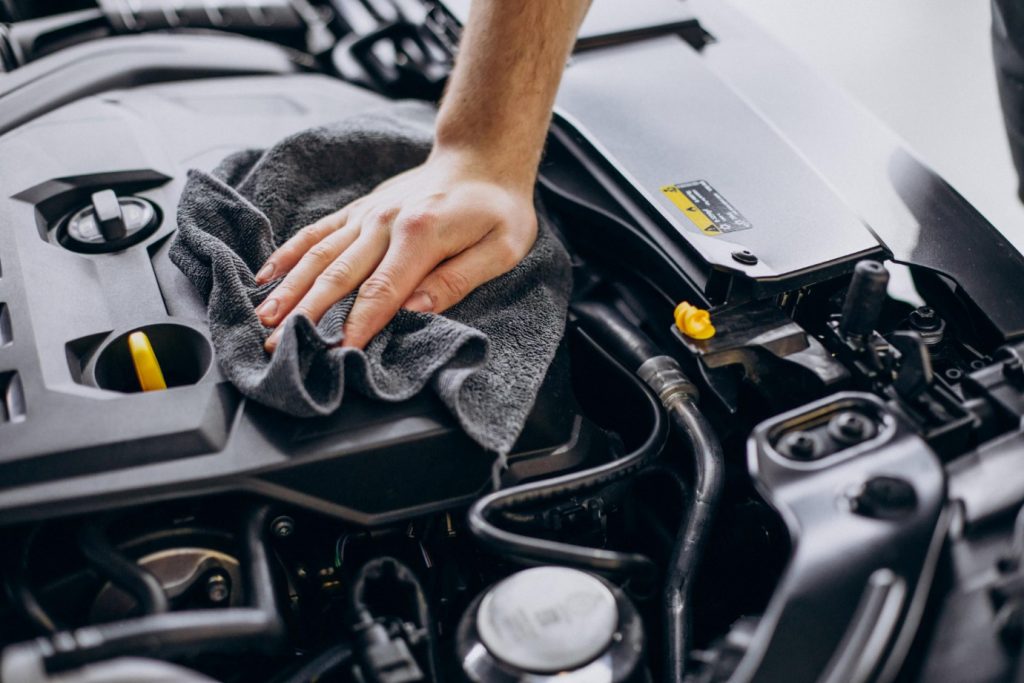 Driving around in a messy vehicle is unpleasant. Consequently, you have to mitigate the effects of more frequent use so that your vehicle remains in top shape throughout. The ideal means of doing so is by taking on the cleaning tasks before any accumulation occurs so that the process does not seem daunting. Hence, the guide below provides some tips for keeping your car clean and fresh on summer days.  
Empty Rubbish Often
Food debris often makes up the bulk of rubbish you may find littering your vehicle's interior. So, as you buy water for hydration or iced drinks to keep cool, you may also gain the tendency to leave the debris from your exploits in the car. The more you allow trash of any form to accumulate, the more it will build up. Thus, it is a good idea to get into the habit of collecting and disposing of any rubbish when you stop the vehicle.
Alternatively, you can adopt stricter control measures by always disallowing the consumption of food and drinks in your vehicle. Creating and enforcing such a rule ensures that you no longer have to worry about stray food wrappers between the seats and unsightly crumbs on your carpeting.
Consider Investing in Seat Covers
Every time you enjoy some sun and surf, you bring a little bit of the beach back with you. It is inevitable. Unfortunately, the water and sand that eventually ends up in your vehicle and on the car seats can cause significant damage. Hence it is best to consider investing in waterproof seat covers and floor liners to protect your upholstery and carpeting. The covers will also make it easier to clean the interior by reducing the amount of grit that gets into the more difficult to clean components.
Keep Wet Wipes Handy
Accidents happen. So, if you often eat in your car, there is a high likelihood that you may drop something or have a spill. These incidents can also lead to having unpleasant smells within your vehicle. And while they are not ideal, spillages don't have to spell doom, as long as you are prepared.
The secret to avoiding the unpleasant effects of snack-time accidents is wet wipes. Keeping a sleeve of wet wipes handy ensures that you have a tool readily available to clean up messes immediately after they occur. As a result, you then stop any odour before it can begin forming.
Take Your Car in For Detailing
While cleaning your car regularly can be beneficial, you can't always guarantee that it is as clean as it can be. It is easy to miss something, particularly when dealing with things like crumbs that fall into hard-to-reach places and stains that form after spills.
So, for a truly deep clean, you have to consider taking your car in for a detailing service. Enlisting a professional's services avails you the benefit of comprehensive cleaning that accounts for all components that require attention.
Keeping your vehicle clean and fresh in the summer is much easier when you enlist the help of a professional detailer. By combining your efforts and theirs, you can keep your car looking spick and span so that you are always at your best.
Media Contact:
Company Name – webkorr
Email – [email protected]