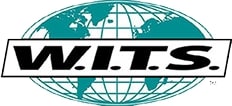 The institute has expanded its range of courses over the years to help students better integrate themselves into specific health and fitness niches and find better employment opportunities.
Virginia, US, 26th June 2022, ZEXPRWIRE, The fitness industry has transformed significantly over the past few years, and trainers need more agile fitness training approaches to cater to a wider range of clients. W.I.T S Education is a fitness training institute working to innovate the fitness industry for the past 25 years.
W.I.T.S.'s hybrid learning approach allows the institute to train a diverse range of fitness trainers while giving them proper hands-on training. Moreover, the institute's labs are designed to help students gain practical knowledge instead of just textbook knowledge—additionally, W.I.T.S. Education allows students from diverse backgrounds to enroll in specialization courses to prepare them for a diverse clientele. The institute also has the country's largest network of universities and colleges, along with accreditations from the American Council of Education and the N.C.C.A. This allows college students to earn course credits toward their degrees with W.I.T.S.
Speaking about their various specialized certifications, a spokesperson from the institute stated, "Initially, W.I.T.S Education started with the certified personal trainer course, but keeping in mind the varying trends of the fitness industry and the concept of fitness, we started expanding our services. Over the past 25 years, we've not only initiated several new specializations but also have been accredited by the N.C.C.A. and the American Councils of Education. We're also the only institute in the country with the largest network of colleges, making it easier for students to join our courses."
Besides training courses, W.I.T.S Education partners with different fitness studios to offer internships and job placement opportunities to the students enrolled in specialized health and fitness courses. The institute also regularly organizes networking events for its students to grow their contracts and gain access to better career development opportunities.
About the Company
W.I.T.S Education is a well-known fitness training institute that offers fitness training courses to students looking to enter the fitness industry. Their courses include a certified personal trainer course, medical fitness course, group exercise instructor course, and senior fitness training course. Their hybrid training model allows students to attend lectures online and get in-person hands-on training at W.I.T.S Education's State-of-the-art labs located all over North America. They are the only institute in the country with accreditation from the N.C.C.A. and the American Council of Education.
Media Contacts
Company Name: S.F.& Wellness, Inc dba W.I.T.S
Facebook: https://www.facebook.com/worldinstructortrainingschools
Email: [email protected]
Website: https://www.witseducation.com/
The post W.I.T.S Education Is Leading The Industry For The Past 25 Years In Developing Health And Fitness Certification Programs appeared first on Zex PR Wire.