"My Heart Plays for you" -Featuring Pepper Gomez, which will be available worldwide on Friday, August 20th, 2021
Illinois, USA, 11 Aug 2021, ZEXPRWIRE, With the upcoming Limited Edition album" SURVIVAL! LOVE! DANCE!" We are Introduced to an original nu-pop sound that is refreshing to the ears and makes people want to listen to it repeatedly. Its music and lyrics are full of life and have a positive vibe to them.
In the pop/R&B/tech & funk scene, Andrew Kitchen wanted to bring something new and different to the party.
This track was three years in the making and went through several iterations.
To complete the last revision of the song, PEPPER GOMEZ was enlisted to come in and lay down Vocal tracks in the way that only she could. So, in the end, Andrew Kitchen has a stunning track that Could be listen to for the rest of our lives.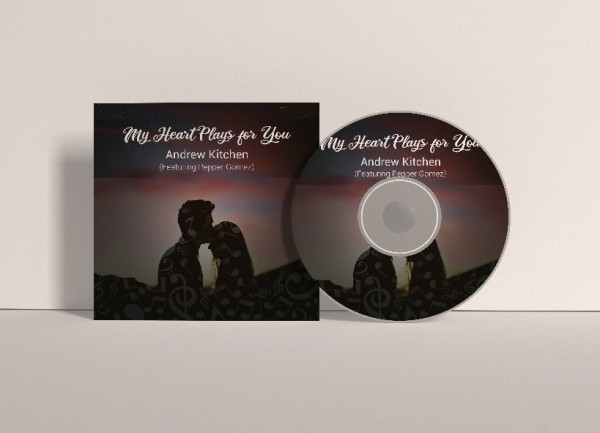 A special limited edition will also be made available. "My heart plays for you" is a CD release that includes several hot versions, including remixes (including the TACBOY "OH MY HEART" remix), as well as the song's original version (release date Friday, August 20th, 2021) is the first single from the upcoming Limited Edition Cd album "SURVIVAL! LOVE! DANCE!" which will be released later this year.
Andrew Kitchen has traveled from Chicago to join us. Starting as a dancer on the international dance show "Soul Train" , He has traveled & appeared on a host of television shows with the two-time award-winning group "Kitchen and his dancing' magicians, where he gained international recognition. "ATTACK OF THE BOOGIE" (theme song from his hit television dance show) is still one of the most popular and in-demand songs in "FRANCE" today. It was previously unavailable in the United States; it was reintroduced this year on 12-inch vinyl.) ANDREW KITCHEN will tour the world to support his first full studio album, released in a few months. His performance will be one-of-a-kind and explosive, and it will set the stage for all his fans for many years to come.
Grab the opportunity to purchase the SINGLE & LIMITED EDITION CD ON THE FIRST DAY (FRIDAY AUGUST 20TH) And the new Limited Edition album "SURVIVAL! LOVE! DANCE! In the first month in November, 2021. This purchase includes:, Autograph meet and greet sessions in the selected media cities:
Chicago, New York, Nashville, Atlanta, Las Vegas, San Francisco, Orlando,, Canada & more
Kindly visit the website below for more information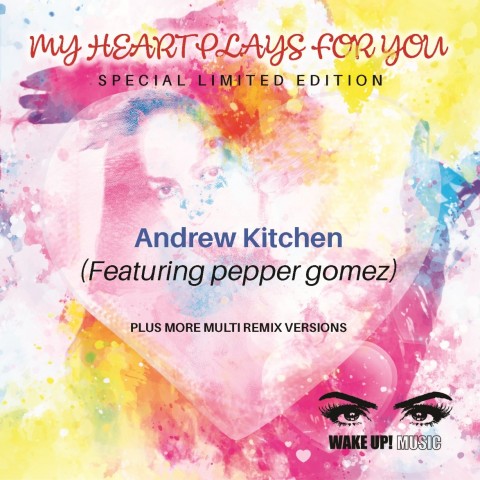 The post Wake up! Music Group is very excited to declare the release of the long awaited new single from Andrew Kitchen appeared first on Zex PR Wire.