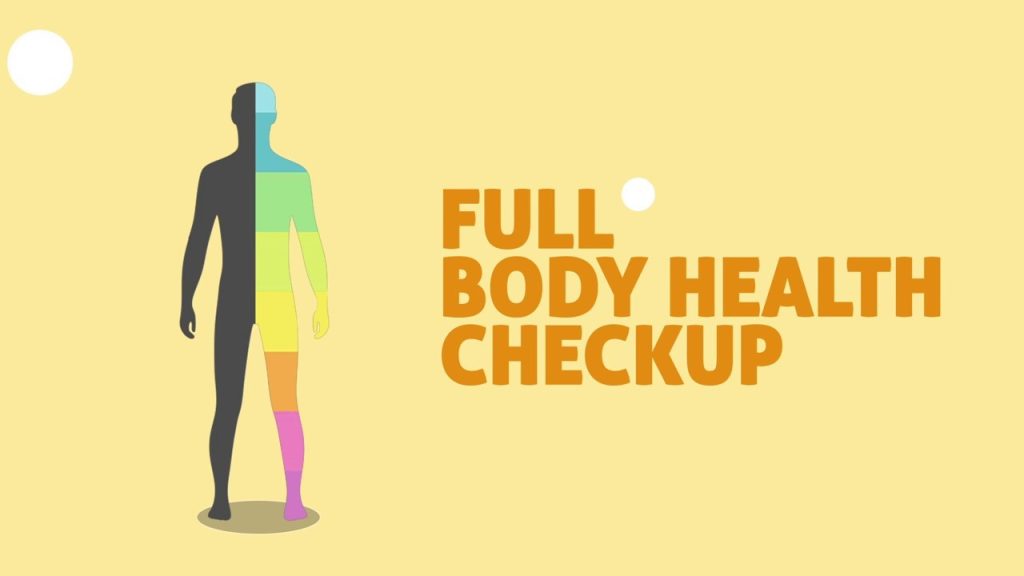 Health is precious and is above wealth! Wealth can only be achieved when you are healthy, healthy from inside and outside. Being healthy from the inside means when the organ system is working fine. To maintain the overall health of the body, it is important to take the right and nutritious diet.
Furthermore, a full-body check-up is something that should be done at least once a year to ensure that your health is in good condition. The complete body comprises an important test to determine the current health condition of the body. Overall, a regular health check-up saves you from a sudden health conditions and also from unexpected expenses.
Let's take a look at some other reasons why one should get a full body check-up.
Before proceeding with the reasons, let's first know about what a complete body check-up is and what are the test involved in it.
Full Body Checkup – Definition
A full body check-up is the ultimate solution for your health if you frequently fall ill or face any chronic illness. With the help of a full-body check-up, a person can pay more attention to their health as they get to know about the precise status of their health. It informs the doctor of one's medical history, illness, and other relevant problems.
What does a full-body check-up consist of?
A full body checkup covers up all the important tests to give brief information on your health. It consists of all the following tests:
Urine Routine & Microscopy
 Iron Studies
Kidney Function Test or KFT
Complete Hemogram or CBC Test
Liver Function Test or LFT and many other tests.
The lifestyle change may also lead to health complications. The factor that affects your health are:
Unhealthy Lifestyle
Consuming unhealthy foods
Being overweight or obese
Smoking
Over-consumption of alcohol
Drugs
Reasons to Get a Full-body Check-up
It is significant for a person to go for a whole-body check-up at least once a year to keep an eye on the overall health condition. Here are some reasons why one must go for regular checkups:
A full-body checkup not only saves you from the worst health issues but also saves your huge medical expense.
It informs a person about their worsening health condition or any rising disease and the doctor suggests preventive measures to control its effect. A health issue can strike at any age and at any time and to prevent your body from serious problems, going for a regular check-up is the only way out.
The whole body check-up helps in the early detection of disease and to take precautions beforehand to protect yourself from its harmful impact on the body. Moreover, it saves one before the onset of the worst condition.
Moreover, the check-up helps in quick recovery as the doctor gets to know about the disease at the very beginning. With the right treatment, the doctor can ensure a quick recovery.
One can say that the health check-up can increase the lifespan of an individual as they get to know about the disease at an early stage. Alongside, it also reduces the burden of medical expenses.
Lastly, a full-body checkup monitors the overall health of the body including all the essential organs. Dysfunction of any of the organs has a serious impact on the overall functioning of the body. Thus, a regular checkup plays a vital role in one's life.
Who needs a Full-body checkup?
The person who mostly falls ill or the one who is constantly suffering from some chronic health issues must go for a full-body check-up. It is also needed
If one had cancer before, then a health check-up helps them to improve their health condition.
If an individual is experiencing symptoms like diarrhea, cough, or trouble while breathing.
When someone has crossed the age of 50 as they are more prone to health issues and get sick easily.
Importance of KFT in Whole Body Checkup
The KFT plays a significant role in informing about the health condition of the kidneys. It checks the level of urea, uric acid, and Serum Creatinine. Any fall or rise in the level of kidney components may lead to serious health issues including kidney or liver disease or even failure of the organs.
Fabry disease, Cystinosis, Glomerulonephritis, and Lupus Nephritis are a few types of kidney disease which has a negative impact on the body.
A Kidney Function Testis for those who have been facing any symptoms like loss of appetite, itchy skin, insomnia, frequent urination (especially at night), blood in pee, shortening of breath, and a feeling of tiredness.
Before sitting for the test, the doctor will take a blood sample for analysis. A person may also require to fast overnight before going for the test. The doctor assures an accurate test report and suggests the best treatment.
One must prioritize their health before anything. A stressful mind is often the reason behind a deteriorating health condition. Reducing your stress is equally important as eating healthy food is. Consuming healthy foods, exercising regularly, getting proper 8 hours of sleep, and most importantly working on your stress level helps an individual to lead a healthy and happy life.
Live in the moment, enjoy the present, and if you come across any health issue, then take a health check-up soon. Health issues can become a barrier and stop you from achieving your desired goals. Hence, it is needed that you keep your health in a good condition to be wealthy and successful.
Summing up
Ignorance is bliss! Isn't it? But when it comes to your health, ignorance becomes a curse. Your health can never be ignored, and if you are doing this, you are actually welcoming life-threatening diseases or severe health issues. Thus, the doctor commends regular health checkups or Full body checkups from a trusted health center like Redcliffe Labs.
Call the team of experts to book your appointment for a complete health checkup and feel free to ask to get answers to queries regarding the test.
Media Contacts:
Company Name: Redcliffe Labs
Mobile No: +91 898 898 8787
Email: [email protected]
Website: https://redcliffelabs.com/
Twitter: https://twitter.com/redcliffelab
Facebook: https://www.facebook.com/RedcliffeLabs
Instagram: https://www.instagram.com/redcliffelabs/
Youtube: https://www.youtube.com/c/RedcliffeLabs_